SPECIAL REPORT: God intervened the in life of Felipe, bringing him one step closer to the priesthood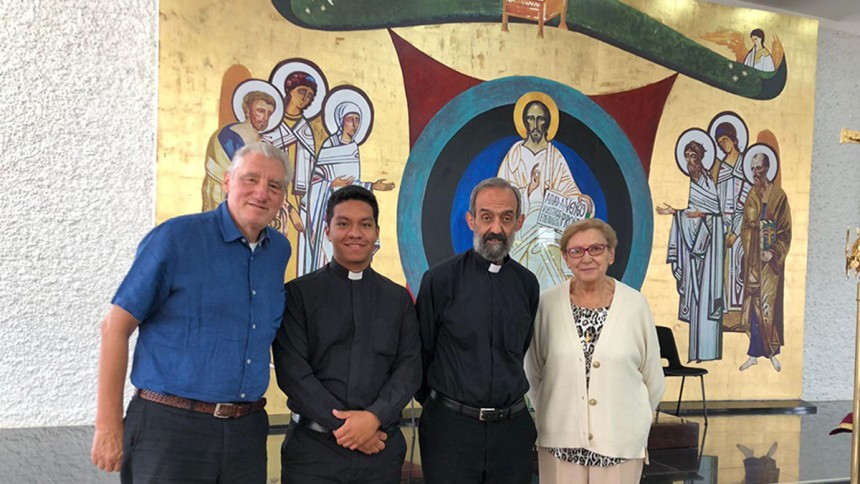 Felipe, second from left, with the national catechist team of the Neocatechumenal Way of Colombia. Photo: Supplied.
By Jamie O'Brien
Colombian seminarian Andres Felipe Fernandez is looking forward to working with young people following his ordination.
Felipe, as he will be known, will be ordained to the (transitional) diaconate, Thursday 18 August by Perth Auxiliary Bishop Don Sproxton, at St Mary's Cathedral.
The service will be livestreamed to Felipe's family and friends in Colombia via St Mary's Cathedral YouTube and Facebook platforms.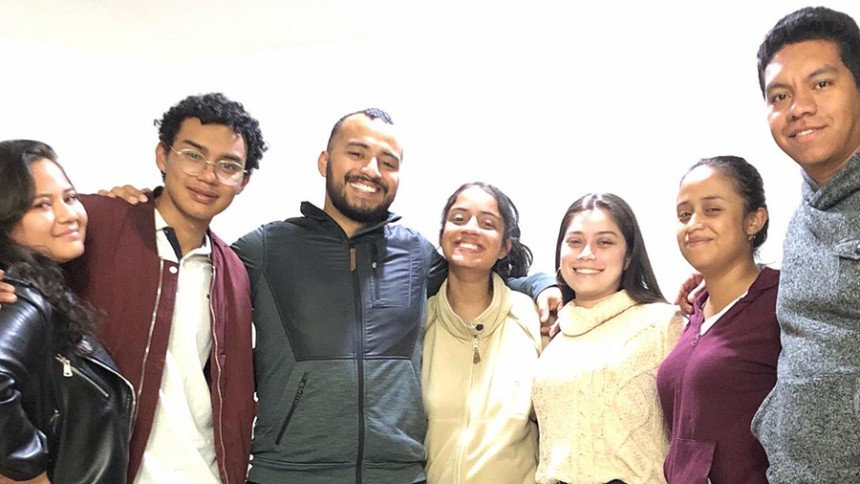 Felipe Fernandez, far right, with his siblings and cousins during a recent trip home to Colombia. Photo: Supplied.
Originally from the town of Popayán, Colombia, 29-year-old Felipe was trained at Perth's Redemptoris Mater Seminary, arriving in 2012 at the age of 19.
Felipe's vocation to the priesthood commenced after he listed to a catechesis of the Neocatechumenal Way at the age of 13, in his parish church of Iglesia Espíritu Santo, Popayán.
"I joined [the Neocatechumenal community] at the time because my mother said it would be good for my life," Felipe explained, in a special interview for The Record.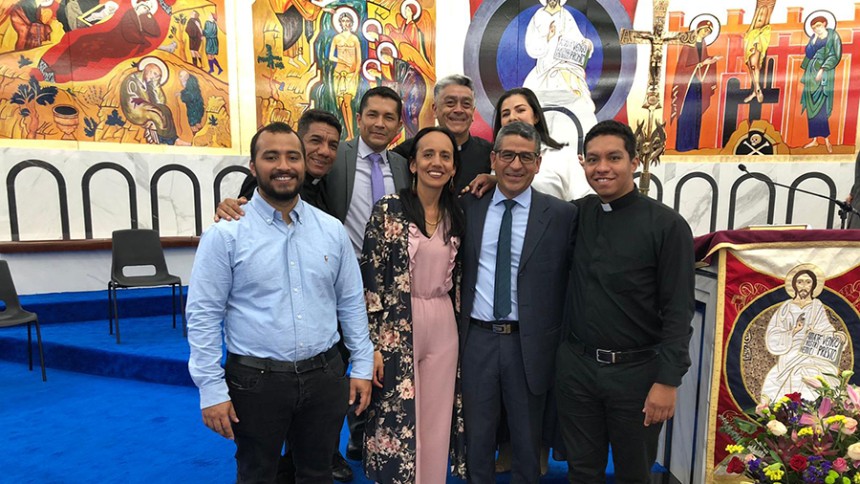 Felipe Fernandez, far right with catechists from his Neocatechumenal community of Popayan during his recent journey to Colombia. Photo: Supplied.
It was during his rebellious teenage years that Felipe recalled he experienced a moment of enlightenment, asking God to intervene.
God intervened, with Felipe "standing up" during a vocation call in 2008 at a youth pilgrimage for the Neocatechumenal Way in Bogota.
He then went on to stand up again at a national meeting of the Neocatechumenal Way in 2010.
Felipe says he quickly dismissed the call and didn't think about it too much at the time.
Felipe went on to complete secondary school and was looking to become a forensic scientist or chemical engineer, completing one year of university in the town of Cali, some 140kms from Popayán.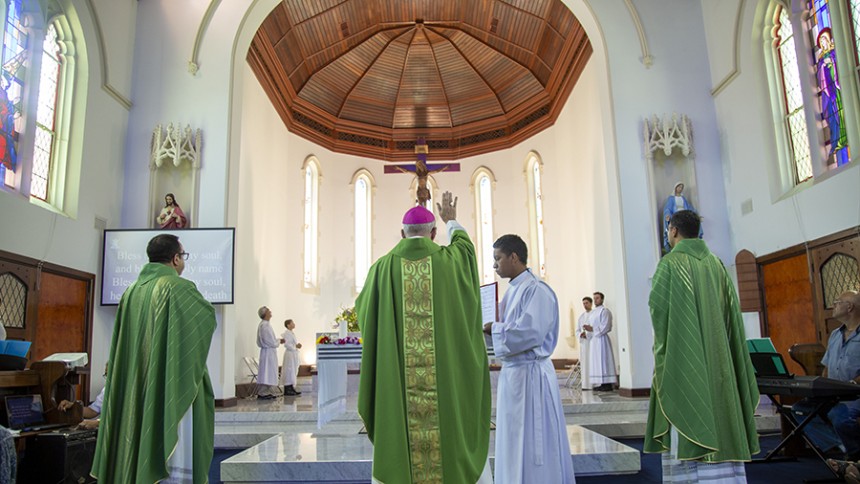 Felipe holds the missal for Archbishop Costelloe SDB during Mass at Cottesloe Star of the Sea Church, January 2022. Photo: Jamie O'Brien.
"I never thought to become a priest," Felipe exclaimed.
"I was concentrating on everything else around me – friends, parties, my studies," he said.
A conversation with his catechists of Cali from the Neocatechumenal Way in 2011, shortly before World Youth Day in 2011, had a profound impact.
They had invited him to a meeting with young men who were thinking about a vocation to the priesthood.
This was followed by a meeting with seminary formators in Medellin, where he commenced his first year of training at the Redemptoris Mater Seminary in Medellin.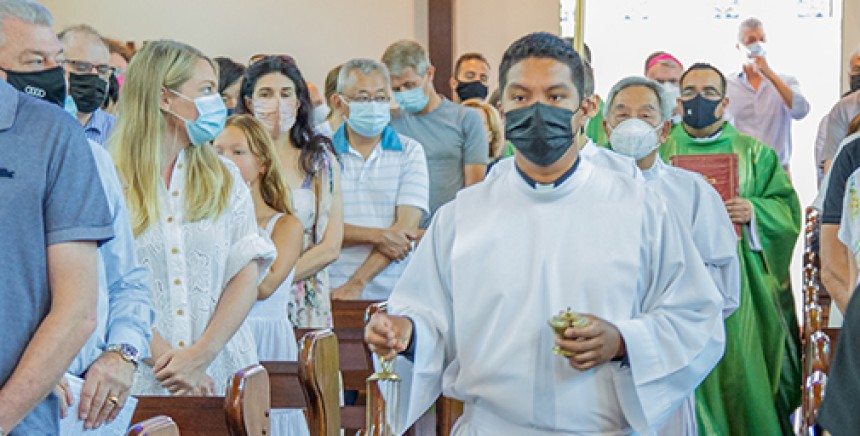 Felipe processes into Cottesloe Star of the Sea Church during Mass for the blessing of a new cross, January 2022. Photo: Jamie O'Brien.
Several months later, Felipe arrived in Perth, after being chosen - together with a number of others - among a group of 30 others to undertake their formation overseas; Felipe was sent to Australia.
For Felipe, the parable of the prodigal son particularly resonates with his life.
"God really protected me, guided me, and showed me a much greater plan for my life than I could have ever created," he said.
"I am really so very grateful, and I hope that through him I can be a sign of his love and mercy to other young people."