SPECIAL REPORT: Volunteer service sees dedicated Floreat-Wembley parishioner receive OAM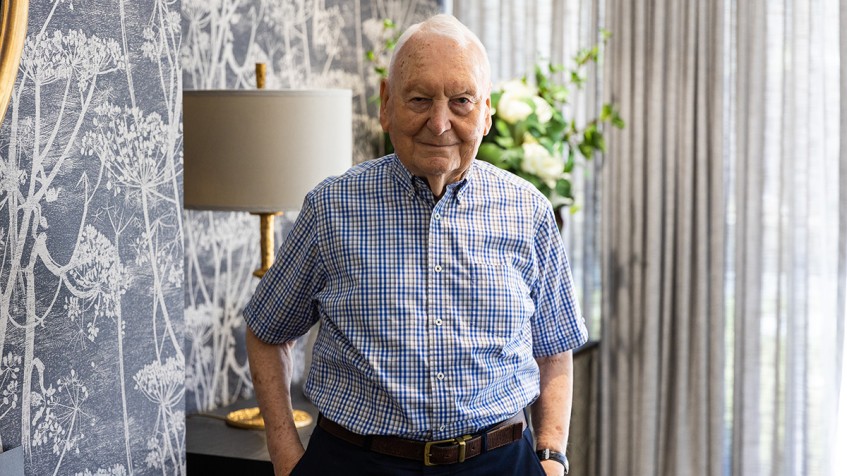 Floreat-Wenmbley Parishioner, John Lazberger, received the Medal of Order of Australia on this Australia Day. Photo: Max Hoh.
By Theresia Titus
Dedicated 92-year-old Floreat-Wembly parishioner John Lazberger has this week been awarded a Medal of the Order of Australia (OAM) in this year's Australia Day Honours list for service to the community through social welfare organisations.
The OAM, which is awarded by the Governor-General, His Excellency General the Honourable David Hurley AC DSC, to a total of 371 recipients this year, acknowledges "individuals who have demonstrated outstanding service or exceptional achievement in any field endeavour or service".
Speaking exclusively to The Record journalist Theresia Titus this week, Mr Lazberger said first of all, it's an honour and a wonderful surprise.
"I feel greatly humbled and honoured by this award which came as a great surprise to me," Mr Lazberger said.
"I thank my mother and father who decided to come to Australia 80 years ago—we went straight to Kalgoorlie, and if it hadn't been for them, I wouldn't be where I am today—what a wonderful country in all aspects.
"When I came here, I was 10 years old. I couldn't speak English, and Australia has given me a hell of a lot opportunities, which I was happy to take and have taken. I have never in my wildest dreams expected an honour of this kind," he added.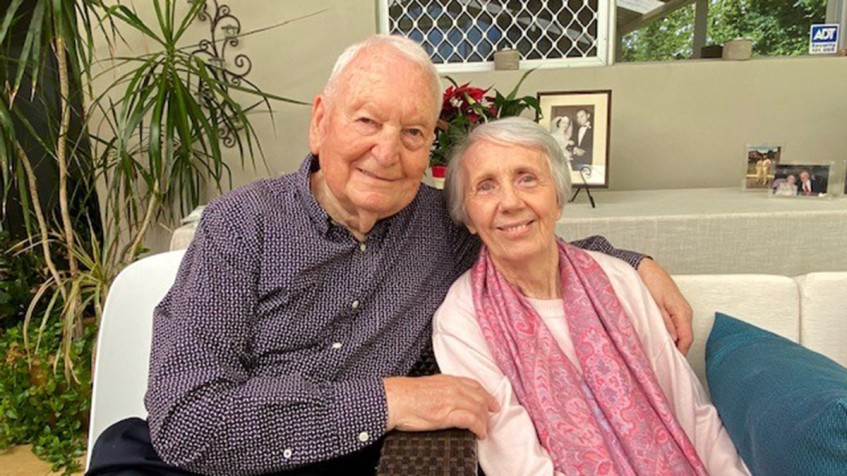 Mr Lazberger with his wife Annette (nee Wells) of 60 years, whom he married on 19 December 1960. Photo: Supplied.
Arriving from Molat, the former Yugoslavia in 1938, a young John Lazberger went to school at the now John Paul II College Kalgoorlie, before deciding to become an accountant.
The opportunity opened many doors and was one that led him to be actively involved with many not-for-profit works.
Mr Lazberger moved to Melbourne in 1956 where he had the chance to work for leading international companies, holding senior finance and management positions.
The family relocated to Perth in 1964 where Mr Lazberger had the opportunity to establish a computer service organisation along with various other business over the years.
A devout Catholic, Mr Lazberger, has also dedicated his time voluntarily to St John of God Hospital Subiaco from 1978, continuing for the next 14 years, serving as Deputy Chair of the Finance Committee and Advisory Board.
"It was a great privilege and pleasure to work with the Sisters of St John of God. I have the greatest admiration and respect for their ministry and the work they undertake."
From the year 2000, and continuing for the next 20 years, Mr Lazberger served on the Opererations Committee and Finance Committee of St Vincent De Paul Society WA as well as charing their the Mental Health and Homelessness Advisory Committee for a number fo years."It was also with privilege that over 20 years I have had the honour to work alongside with Board members, staff and volunteers who have been so incredibly committed and dedicated to the work of St Vincent de Paul including Mental Health & Homelessness.
"These people have also provided strength, vision and expertise who have helped to guide the Society to where it is today. I pay tribute to them."
Giving his time voluntarily was also undertaken as husband to his wife Annette (nee Wells) of 60 years, whom he married on 19 December 1960, and father of four children and now grandfather to six grandchildren.
The importance of having not-for-profit work is, as Mr Lazberger explained, "to give somebody, to give something, back to the community", and he believes the now younger generations are as capable of dedicating their lives for others.
"I guess really, it's a dedication, you want to succeed, and you want to do good. I think the present generation can do the same.
"I think they're going to carry this country through in the world elegantly. Their way of doing is different to ours, but they'll achieve it their way."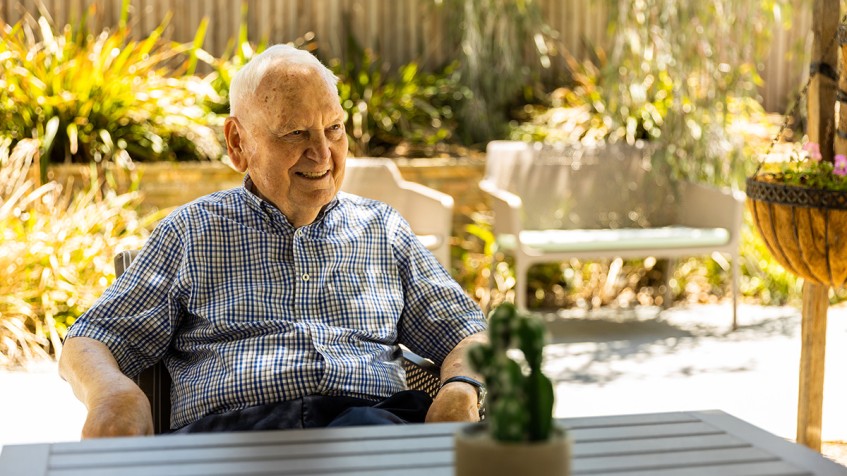 Mr Lazberger believes the younger generations are also capable of making positive contribitions to the community. Photo: Max Hoh.