New Norcia celebrates 175th anniversary of founder arrival
By Theresia Titus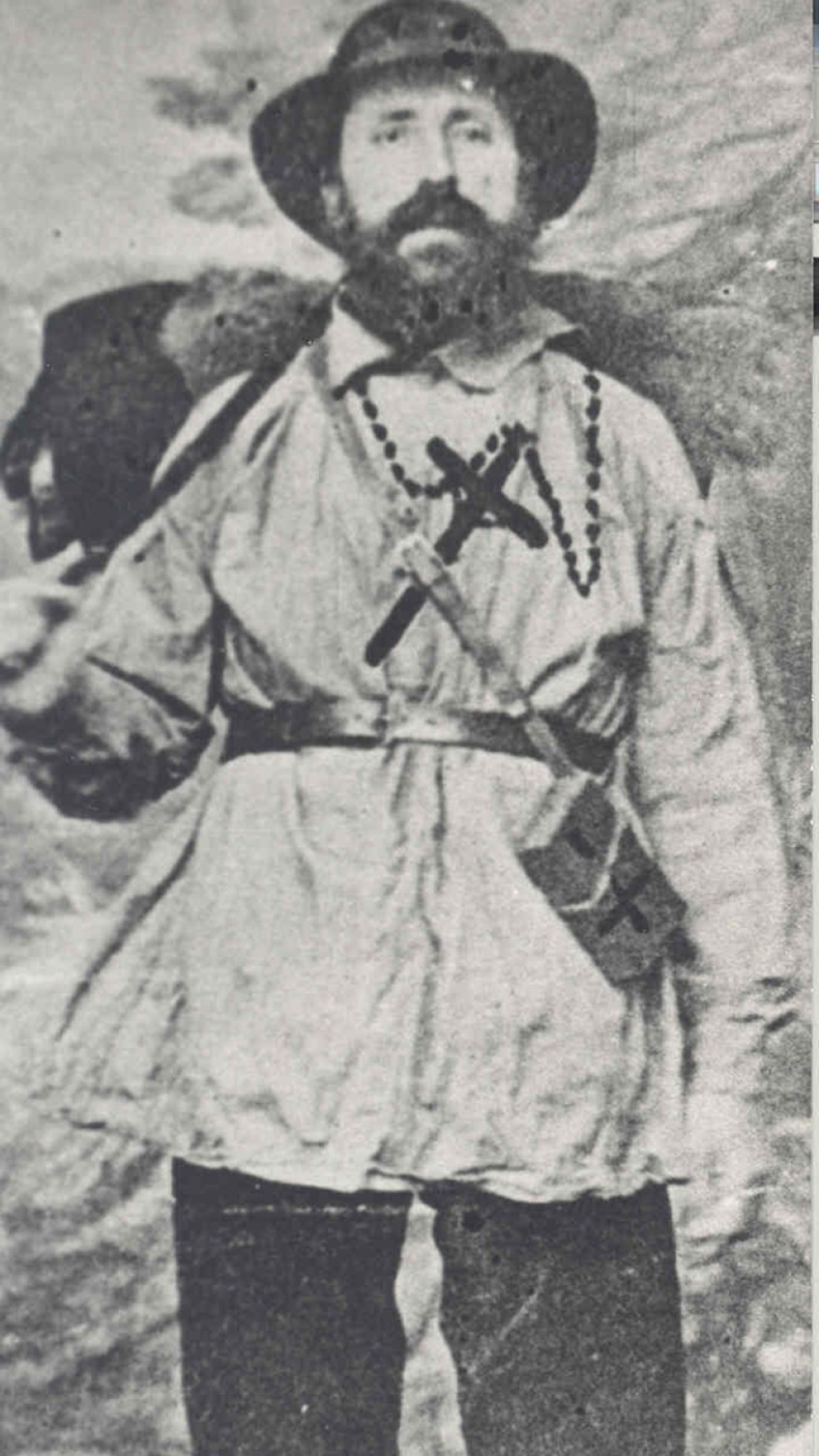 Bishop Rosendo Salvado. Photo: Supplied.
January 2021 marks 175 years since the arrival of Spanish-born Benedictine monk, Rosendo Salvado in Western Australia.
Arriving in Fremantle on 8 January 1846, Bishop Salvado quickly set out a mission for himself to do the unthinkable, by starting a system of Aboriginal education with his fellow Benedictine, Joseph Benedict Serra, on 1 March 1846, in the middle of the Western Australian outback.
The learning centre, as it has been called, for the Australian indigenous peoples living in the region was later named New Norcia, after Norcia, Italy, the birthplace of St Benedict, and became the only self-sufficient monastic town in Australia, which resulted in Bishop Salvado universally known as the founder of New Norcia.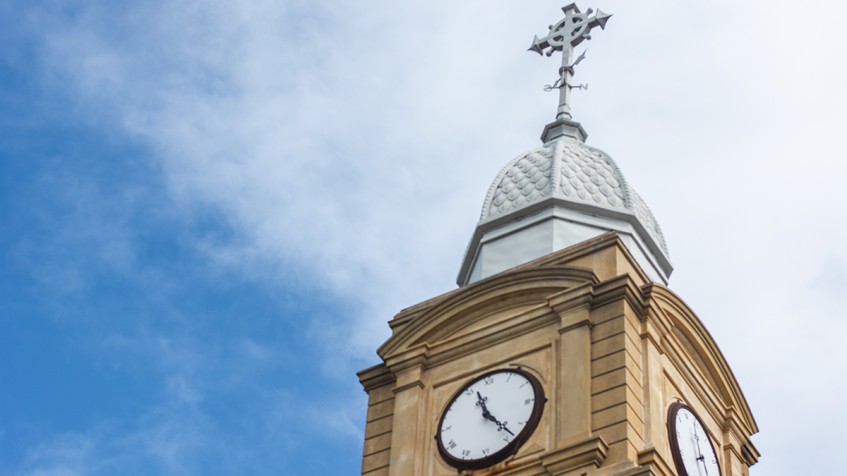 New Norcia, the only monastic town in Australia. Photo: Archdiocese of Perth Communications Office.
Ordained as Bishop of Port Victoria, which is now known as the Northern Territory on 15 August 1849, Bishop Salvado was born on 1 March 1814 at Tuy, Spain, to Peter Salvado and his wife, Francisca Rotea.
Despite the wealth and musical talent of his family, Bishop Salvado entered the Benedictine Abbey of St Martin at Compostela at 15, and was clothed in the habit on 24 July 1829, taking his final vows in 1832.
The mission he took up was anything but easy. Financial struggles were one of the hurdles he had to face, which prompted him to perform a fund-raising piano concert in Perth on 21 May 1846.
During his time in New Norcia, he also campaigned for legal equality of the Australian indigenous peoples, which resulted in amendment of the 1871 Bastardy Act and the addition of clause 5 to the 1874 Industrial Schools Act in 1875.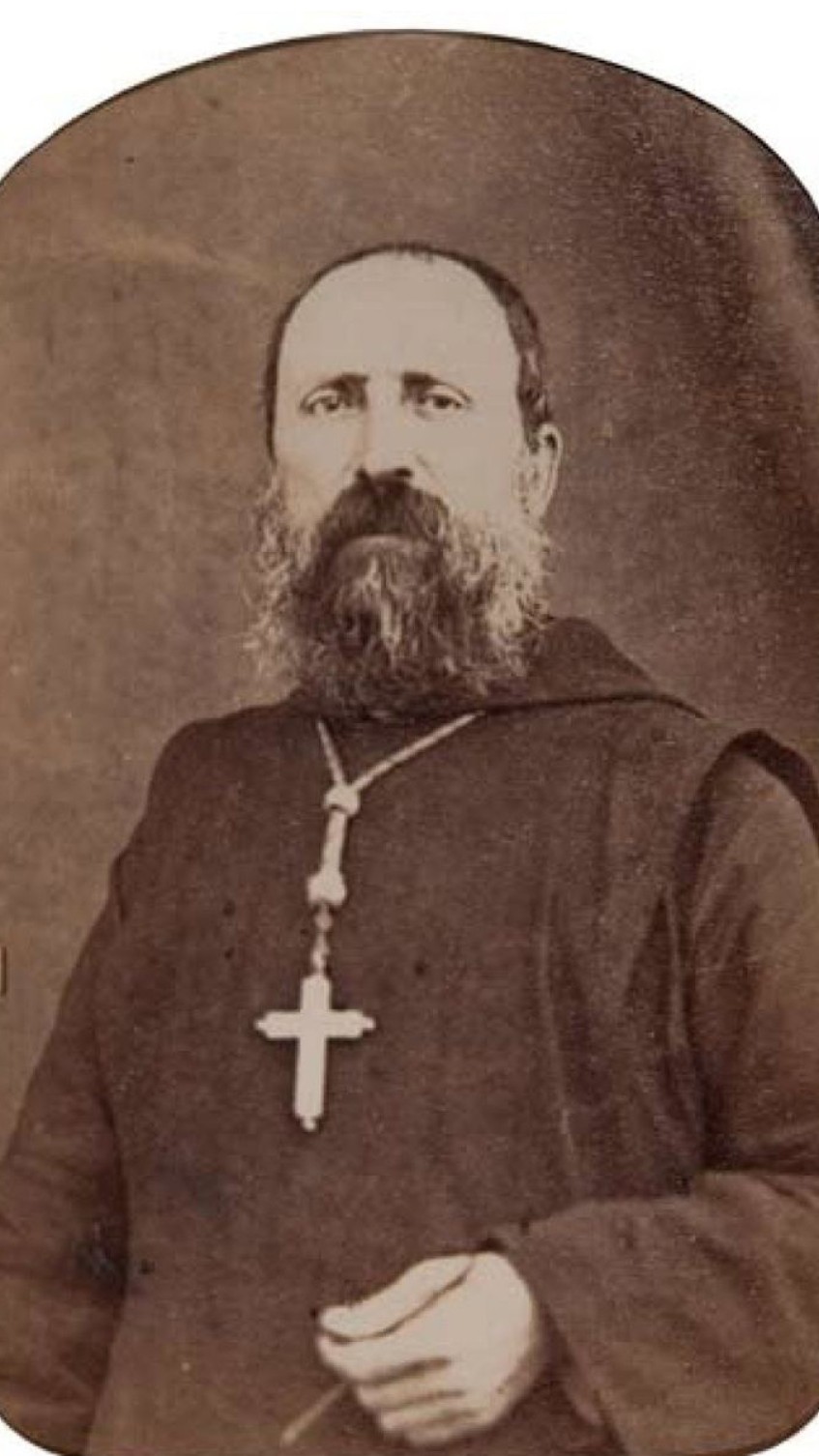 Bishop Rosendo Salvado. Photo: Supplied.
Bishop Salvado also produced memoirs, diaries, letters and reports that were sent to Rome, writings that Abbot John Herbert OSB says he feels grateful are still available in the New Norcia archives.
Quoting two of Bishop Salvado's statements, Abbot Herbert believes there were much to learn from "the rich story of all the achievements and failures, the joys and sorrows that have taken place" in the 175 years of the town's history.
"I have come to learn that no matter how much we plan and attempt to control our destiny, we are indeed reliant on one thing alone: the unconditional love and protection of God, in Christ, through the Holy Spirit," Abbot Herbert said.
"But, I have become increasingly aware that we do have a role to play in this dynamism: we must continue to pray unceasingly; we must work, and work hard; we must never stop ruminating on the scriptures and attempting to hear the voice of God through them.
"Through contemplative and active listening with the 'ear of the heart', hospitality, reconciliation and mutual respect, we must make every tireless effort to treat all who pass our way as if they are Christ himself because they are," he added.
"We must never lose sight that, whilst reveling in the grace of silence and solitude, we belong to the community, we belong to each other, we must serve each other."
Bishop Salvado passed away on 29 December 1900, after securing the future of his mission. His remains were brought to Western Australia in June 1903 and reburied in the tomb of Carrara marble behind the high altar in the Church of his beloved New Norcia.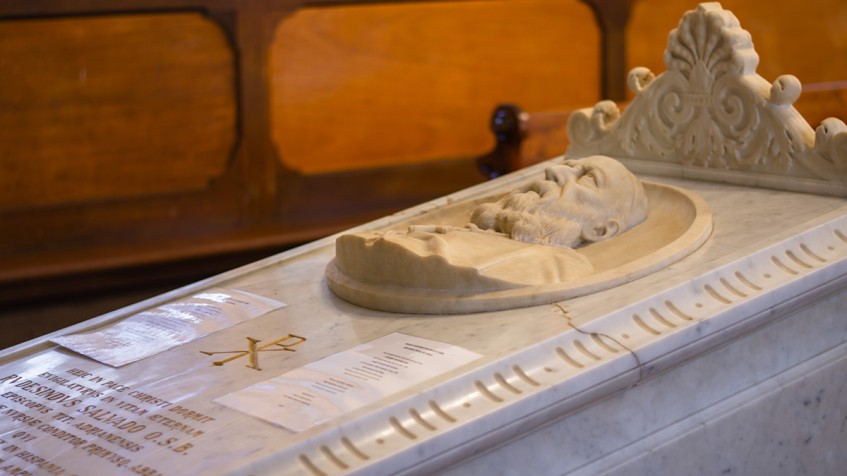 Bishop Salvado's tomb, located behind the high altar at the New Norcia chappel. Photo: Archdiocese of Perth Communications Office.