St Kieran Catholic Primary School ready for proud centenary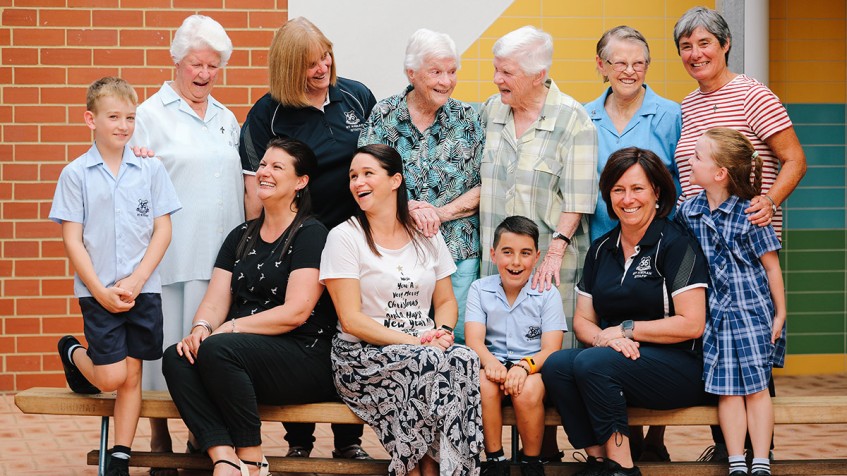 Back row, from left: Sister Clare Rafferty, Special Education Coordinator Denise Brown, Sr Mary O'Connor, Sr Catherine O'Connor, Sr Noreen Cahill, and Sr Elizabeth Nicholls. Front row, from left: Year 4 pupil Logan, Teacher Amanda Oregioni, Assistant Principal Sacha Doepel, Year 2 pupil Maximus, Assistant Principal Sally Hart, and Year 1 pupil Chloe. Photo: Matt Biocich.
Set to celebrate a landmark 100 years of education, St Kieran Catholic Primary School first opened its doors to 16 pupils in 1920; however, the COVID-19 pandemic forced the commemoration's year-long postponement.
The festivities will begin with a milestone Mass at 11am on on Sunday 21 March at Osborne Park Parish St Kieran's Church, 120 Waterloo St, followed with an open day of entertainment on the school grounds located at 116 Tyler St.
Archbishop Timothy Costelloe SDB will officiate the Mass, supported by Osborne Park Parish Priest Father Wilson Donizzetti Martins Jnr. Some of the Mercy Sisters who taught and attended St Kieran will be present for the special occasion.
Registration for 21 March (free): https://bit.ly/2W6Buk4
The early days began with two Sisters of Mercy, who staffed the school from West Perth. The sisters had to be driven to school for the first fortnight in a sulky. Later they made the journey by tram, "The Rattler", each day along Main St.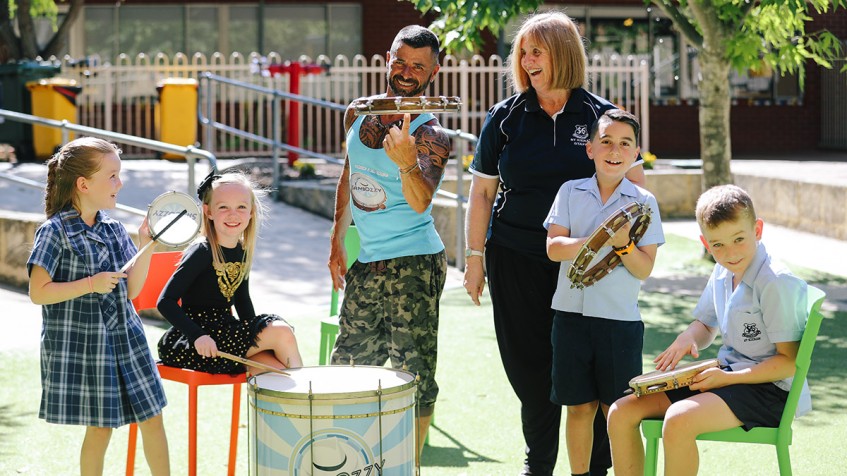 St Kieran Catholic Primary School will celebrate its centenary with a landmark Mass and school open day on Sunday 21 March. Photo: Matt Biocich.
There were 16 pupils on the first day, 60 by Easter, and 100 by December of 1920.
Lisa-Marie D'Alonzo, Centenary Chair and graduating student of 1994, describes St Kieran Primary School as "a vibrant Catholic community that believes in and supports Catholic education".
"Our school has a rich history, from its establishment in 1920 by the Sisters of Mercy and has evolved into a culturally diverse school community that prides itself on inclusivity and pastoral care," Ms D'Alonzo said.
"The heritage of St Kieran contributes to creating a sense of place which is important in forming our identity.
"The centenary open day will very much be a community event. We hope to see many past, present and future students, and their families on the day to share this milestone with us."
To read about the history of St Kieran Catholic Primary School, click here: www.stkieran.wa.edu.au/school-history