Identitywa community celebrates Easter together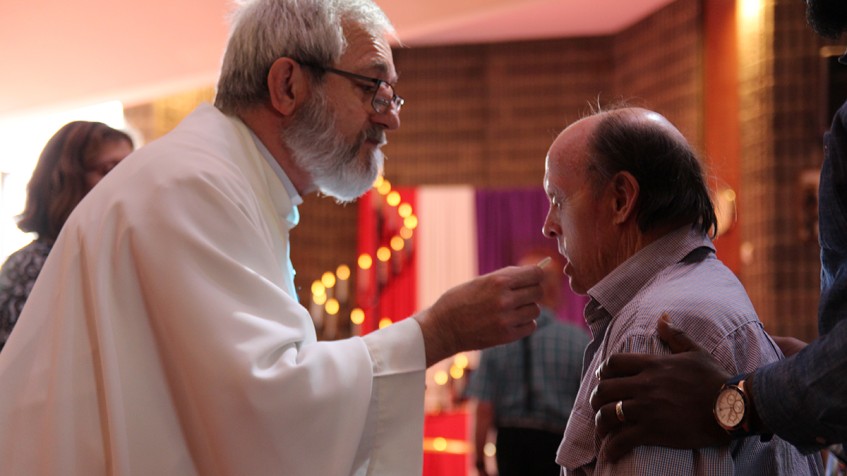 Fr Nino Vinciguerra celebrated Mass for the Identitywa community on Saturday 10 April. Photo: Supplied.
The Identitywa community gathered at Balcatta Parish Church of St Lawrence and Mary Immaculate on Saturday 10 April to celebrate Mass.
As part of the 2021 Easter season, this year's service was particularly special as the Identitywa community had not come together for more than a year because of the COVID-19 restrictions across WA.
Celebrated by Father Nino Vinciguerra, the Mass was reported as being a very uplifting occasion.
"We were delighted with being together once again," said CEO, Marina Re.
"It is really important for us as an agency of the Catholic Archdiocese of Perth to celebrate Easter and take the time to reflect together," she said.