New Norcia's Rock of Remembrance serves as act of reconciliation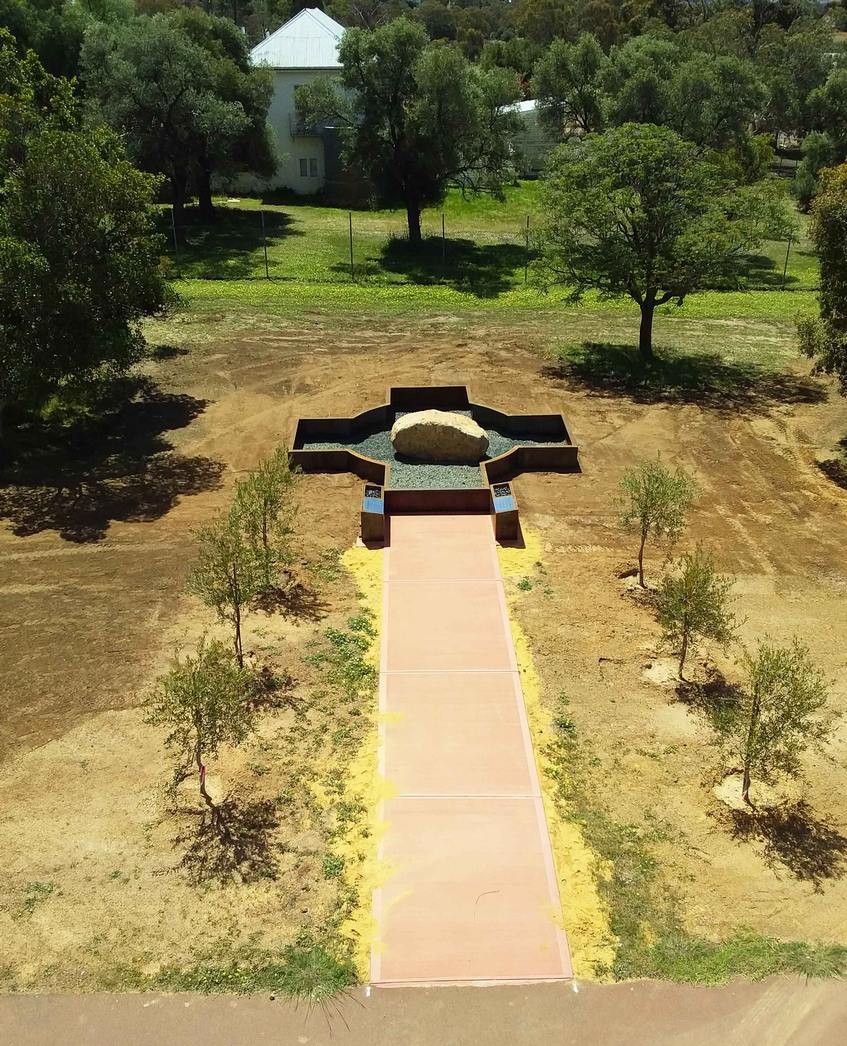 Rock of Remembrance installation done. Photo: Supplied
New Norcia Parish has last month blessed the newly installed 'Rock of Remembrance' – an interactive memorial in honour of those who experienced any form of neglect or abuse – following Sunday Mass on 25 October.
Situated next to the Abbey Church, the memorial serves as a permanent acknowledgement and apology, in the hope that it will contribute to a sense of healing and reconciliation.
"This 'Rock of Remembrance' is a memorial to people who have experienced neglect and abuse," Abbott John Herbert spoke during the blessing.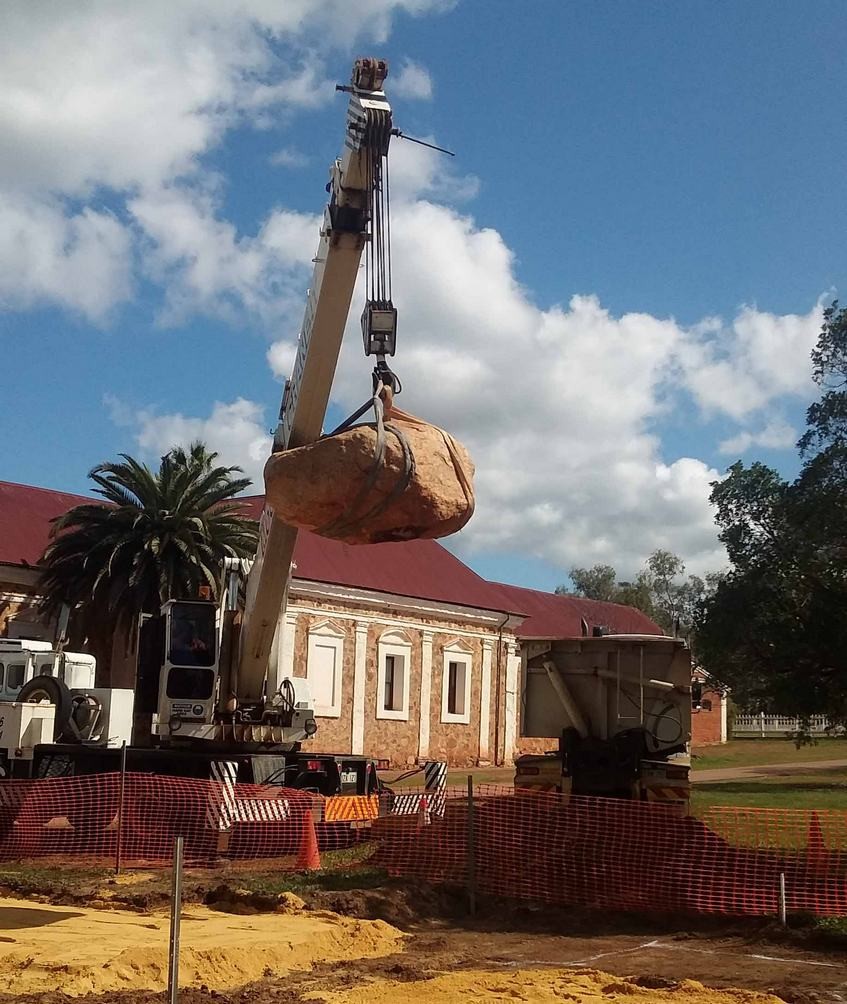 Rock moved into place. Photo: Supplied.
"Unearthed from this ancient land, it represents the steadfast love of God who created all things and holds them in being. Laid out in the form of a cross, symbolising the cross of Christ, it represents the hope of new life beyond pain and suffering.
"The Benedictine Community of New Norcia has installed this memorial in acknowledgement of and sincere apology for the physical, emotional and sexual abuse suffered in this place," he continued.
"You are invited to spend a moment in silent thought and prayer, and to take a pebble adding it to the memorial as an expression of your support for these people, that God will grant them peace of mind and heart."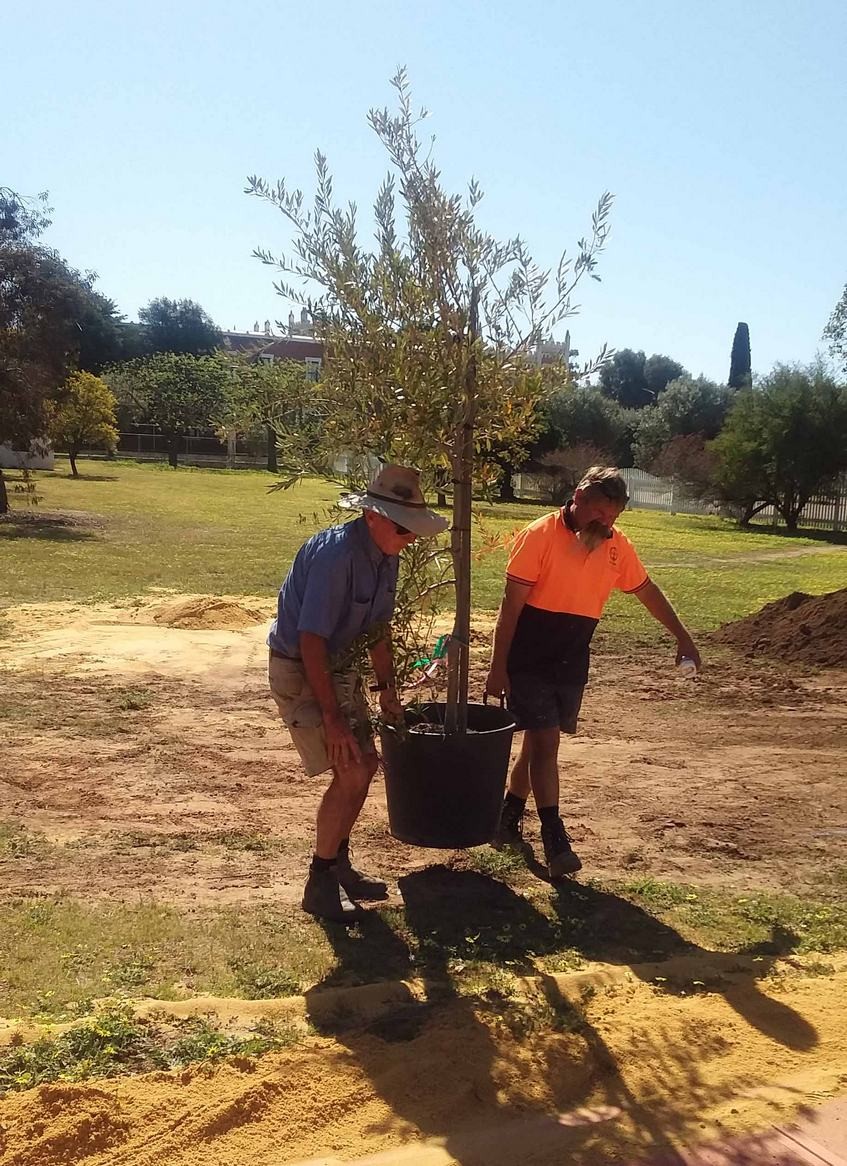 The grounds and maintenance team planting olive trees. Photo: Supplied.
The blessing coincided with the Catholic Religious of Australia annual 'National Day of Sorrow and Promise', and the annual reunion of the New Norcia Aboriginal Corporation.
The Benedictine Community of New Norcia continues to work tirelessly to do everything it possibly can to ensure a safe environment for all those who engage with the site.