Catholic Social Services name 2020 best employee, volunteer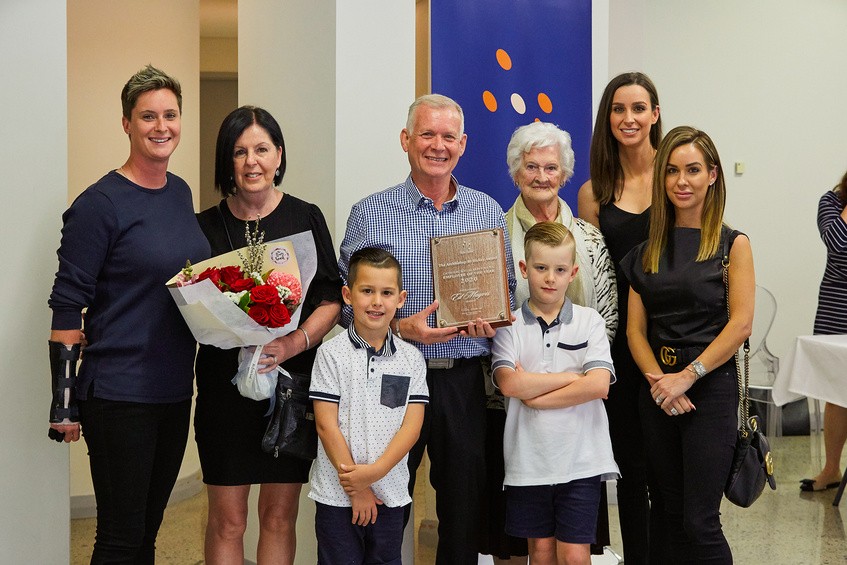 Identitywa Family Engagement Leader Ed Mayvis stands with his family after receiving his award for the Barry Hickey' Catholic Social Services Employee of the year on 18 November, at St Mary's Cathedral. Photo: Ron Tan.
By Amanda Murthy
Catholic Social Services Western Australia (CSSWA) has last week recognised two people whose contributions and dedication have brought much positive impact to their local communities.
Held on 18 November in the St Mary's Cathedral Parish Centre, Identitywa Family Engagement Leader Ed Mayvis was named recipient of the Barry Hickey Catholic Social Services Employee of the Year while the 'Tom Tranter' volunteer of the year award paid tribute to Shopfront Volunteer Denise Lavey.
CSSWA Director Steve Mc Dermott thanked the recipients for their commitment and for always extending their time and talents to help those in need in the presence of CSSWA council members, the Tranter family, awardees, and their families.
"Many people within the Catholic community are unaware of the many good works that are carried out by thousands of Catholic employees and Catholic volunteers," he cited.
"These awards are given to show our recognition of their contribution."
Mr Mayvis trained as a nurse at St Joseph's Hospital in Edinburgh, Scotland, where he cared for people with intellectual disability.
On his return to Perth, he worked with Activ Foundation before accepting a role as a Senior Social Trainer with Identitywa, then known as Catholic Care. Upon progressing to a Coordinator and Manager of Accommodation Services, Mr Mayvis became Engagement Leader in 2013.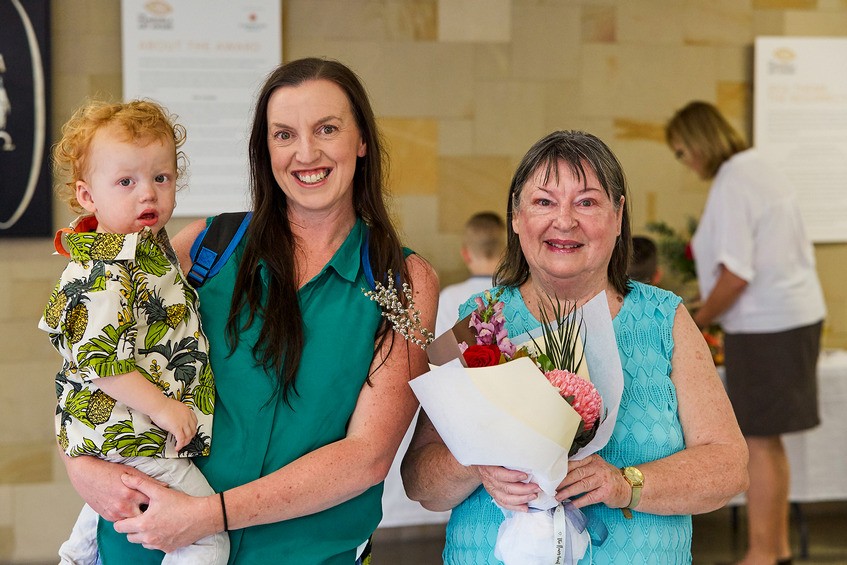 Denise Lavey received an award for her 13-year contribution and support to The Shopfront. She was named 'Tom Tranter' volunteer of the year on 18 November at St Mary's Cathedral. Photo: Ron Tan.
Identitywa Chief Executive Marina Re praised Mr Mayvis' 33 years of faith-based contributions in service, to people with disability, and to their families in Identitywa, upon presenting him with the award for employee of the year.
"Ed's belief in the dignity of the human person is exemplified by his relationship with the people he has supported over these years, based on an understanding of their uniqueness and holiness of each person," she said.
"He has been a model for many other workers in his respectful approach and his advocacy for the rights of people with disability."
In his acceptance speech, Mr Mayvis humbled by the kind words shared about him, expressed how grateful he is to be able to serve the people at Identitywa.
"I'd like to acknowledge the other nominee's as well, because we are all on the same boat and trying to do the best that we can in our roles – I really do appreciate this award," he said.
"My family has supported me through everything I've done and that's kept me going.
"Also, the people we support at Identitywa have given me a purpose for what I do, and families have allowed me to share some of the most intimate parts of their lives – for that I'm thankful," he added.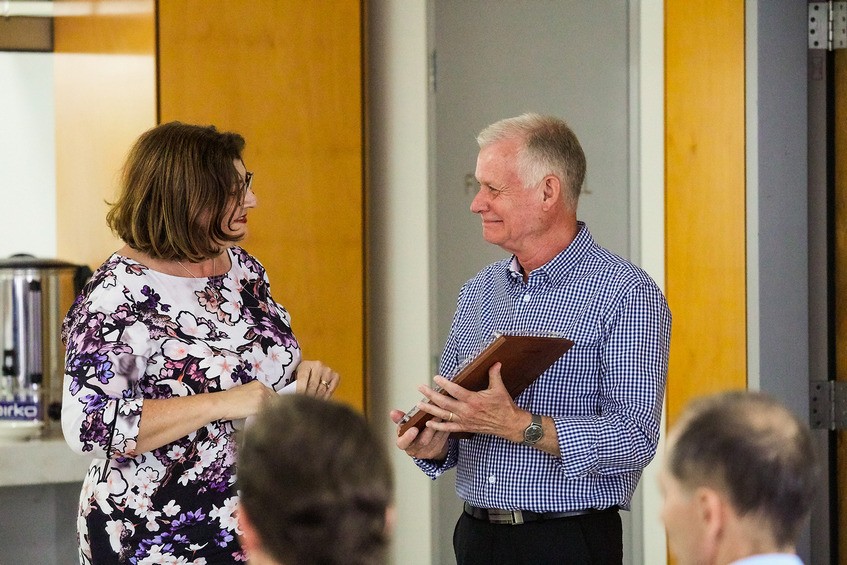 Ed Mayvis said the Identitywa families give him a purpose for his vocation in life, at the Catholic Social Services award ceremony on 18 November, at St Mary's Cathedral. Photo: Ron Tan.
The Shopfront Director Damian Walsh announced Ms Lavey as winner of the volunteer award, thanking her for her 13 years of being a dedicated and helpful member who "respects the dignity of every person she meets".
"During Denise's weekly volunteering she has always been available to speak with and support her fellow volunteers," Mr Walsh cited.
"Although basically a shy person, Denise quietly goes about her work in the kitchen ensuring that there is a steady stream of cleaned cutlery, cups and plates cleaned and ready for our daily lunch programme.
"We are grateful for all her time and support, and blessed to have her with us," he added.
"It has been a joy to work with the people at the Shopfront who I believe, are the finest people on earth," Ms Lavey said upon receiving her award.
Emeritus Archbishop Barry Hickey had personally presented the award of his namesake to Ed on a previous day, unable to attend the official ceremony on 18 November.