Relativism, Soul at the Shoe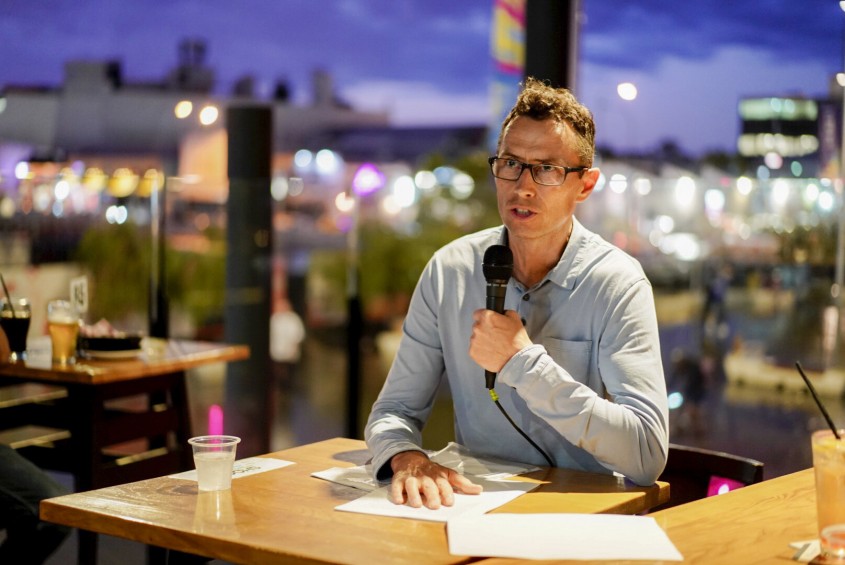 The first of 2020's TavTalks was presented by Paul Kelly, who discussed the concept of relativism. Photo: CYM.
By Eric Martin
TavTalks with Catholic Youth Ministry (CYM) is a series of structured conversations discussing the relevance of faith in everyday life: an event for young adults where they can freely ask questions in a non-judgemental space.
Last week's event – "Your Truth or My Truth?" – held at The Shoe Bar, Yagan Square, on the evening of 27 February, invited young adults and their friends to visit the CBD for some drinks, good food, and quality discussion.
The Record spoke to Matt Lim, CYM's youth ministry co-ordinator, regarding the need for dialogue that prompts young adults to engage with some of the moral and ethical issues underpinning modern life in Australia.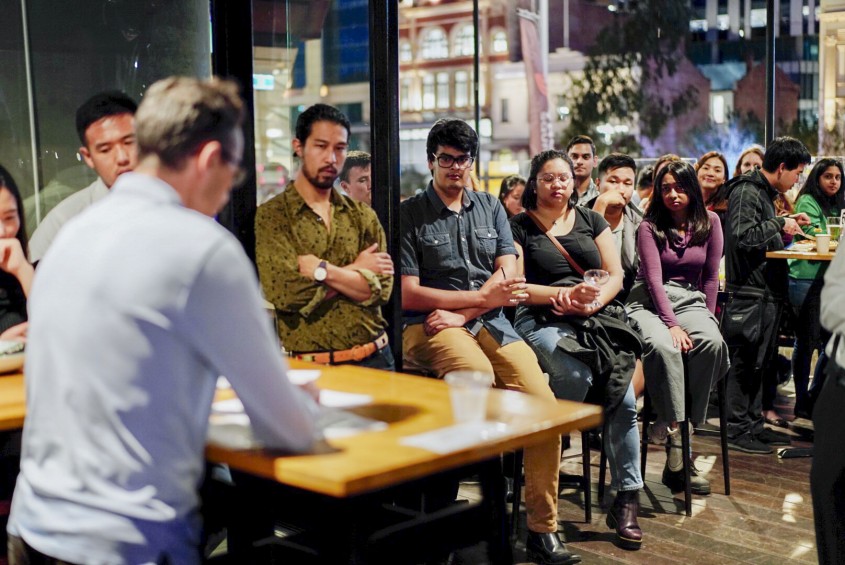 TavTalks with CYM is a series of structured conversations discussing the relevance of faith in everyday life. Picture: Supplied.
"TavTalks is back better than ever! It was originally started by a group of university students, using the passage John 10:10, to dig deeper into specific topics of the faith in a young adult setting," Mr Lim shared.
"We'll be having local speakers and our first speaker was Paul Kelly, who addressed relativism: is there such a thing as absolute truth?
"CYM teamed up with TavTalks and our idea was to get those young adults on the fringes, who are not really deep into their faith," he said.
"So the topics that we discuss aren't a direct gospel message per se, but religious topics without digging too deep into the religion itself: things like relativism, maybe euthanasia.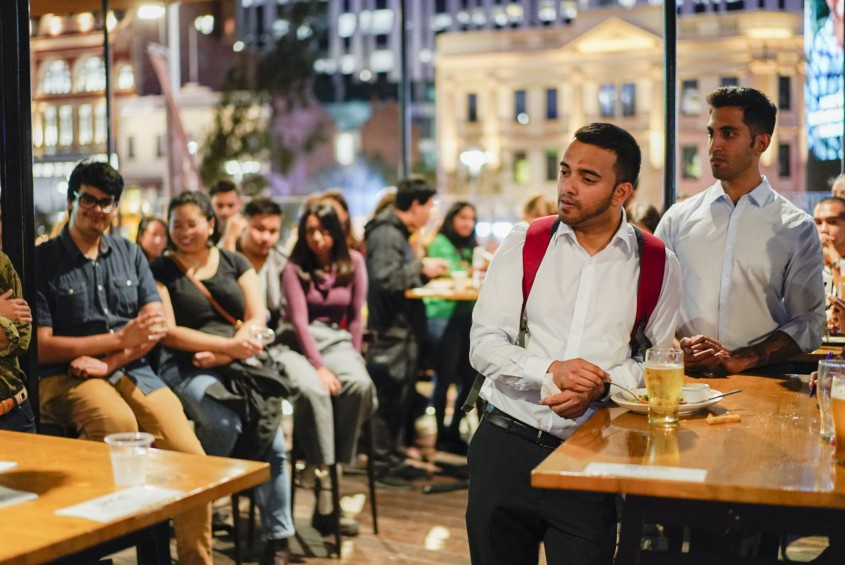 The Shoe Bar, Yagan Square, was the first venue for this year's TavTalks and provided a relaxed environment for meaningful conversations about faith. Photo: Supplied.
"It's about those fundamental subjects that are really going to get people to question, but also a vehicle where we can introduce what we believe [and why] slowly, without being too confrontational," Mr Lim explained.
"It's to get them asking questions and to challenge their way of thinking without imposing on them."
TavTalks is a free event and strictly over-18s only.
"It would be a good idea to invite friends who aren't necessarily connected to the church – come along and bring a friend, grab a bite, go for a drink and talk about things that truly matter in life," Mr Lim added.