Life, laughter, love and listening: Catholic life in Perth now a Podcast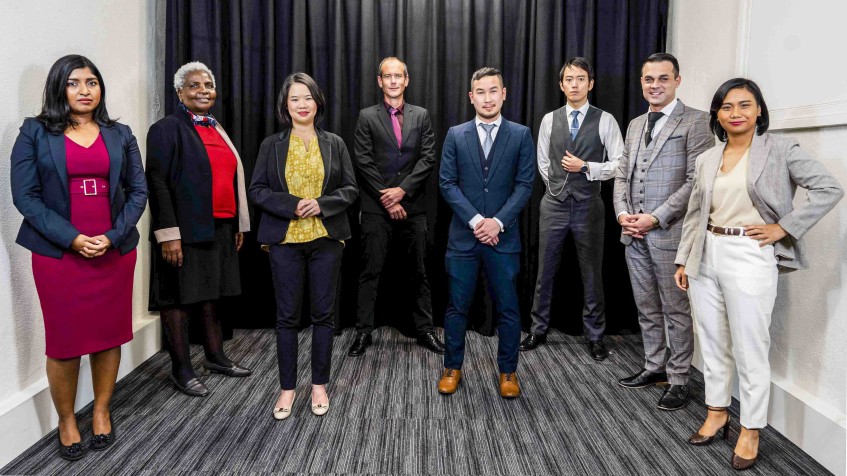 The Archdiocese of Perth Communications team. Photo: Max Hoh.
By Eric Martin
The Archdiocese of Perth's Communications Office is set to launch its latest offering to the Catholic community, working in conjunction with many different elements of the Church to generate new, insightful and faith formative audio content in a planned series of podcasts.
"As we have learned during this testing time living under the shadow of COVID-19, we cannot afford to take 'normal' for granted and need to further develop ways and means of maintaining our spiritual growth and communion with God, even if we are deprived of attending Mass regularly," Archdiocesan Vicar for Communications Father Peter Whitely said.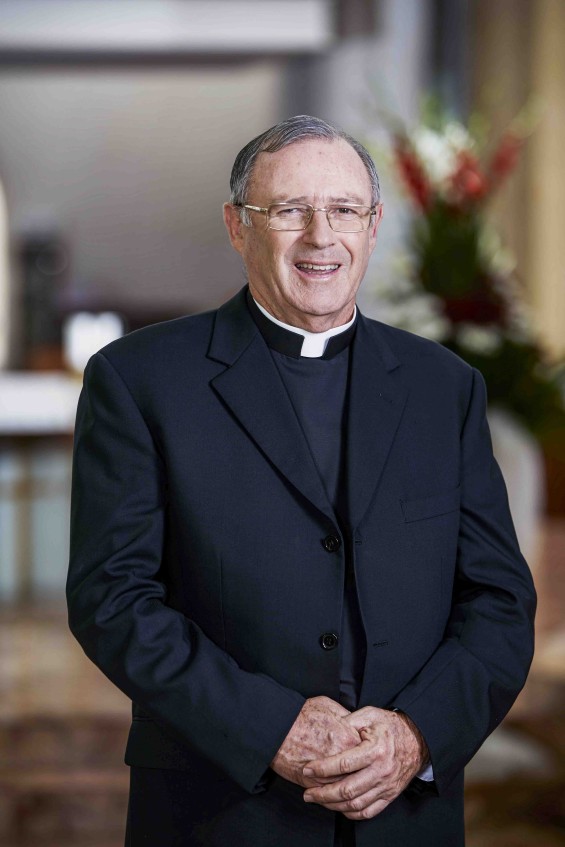 '
Vicar General and Vicar for Effective Communications, the Very Rev Fr Peter Whitely VG. Photo: Ron Tan.
"That is why I am pleased to announce the launch of the podcast format that has been pioneered by the team at the Communications Office of the Archdiocese of Perth."
The series includes each of Archbishop Timothy Costelloe SDB's homilies, dating back to 2015, which have been read and recorded in a manner that harks back to the golden age of broadcasting, when newsmen were trained in the use of their voice.
"I am genuinely hoping that the style in which we have produced these podcasts really appeals to our older audience, as well as attracting a new, younger audience to engage with the content being produced on topics that effect all of us as Christians, no matter our age," Fr Whitely said.
Stories such as Archdiocesan appeals, candid interviews with key leaders, stakeholders and anyone with a story to tell, as well as themes such as adult faith formation, social outreach and Christian life will be presented in this new format.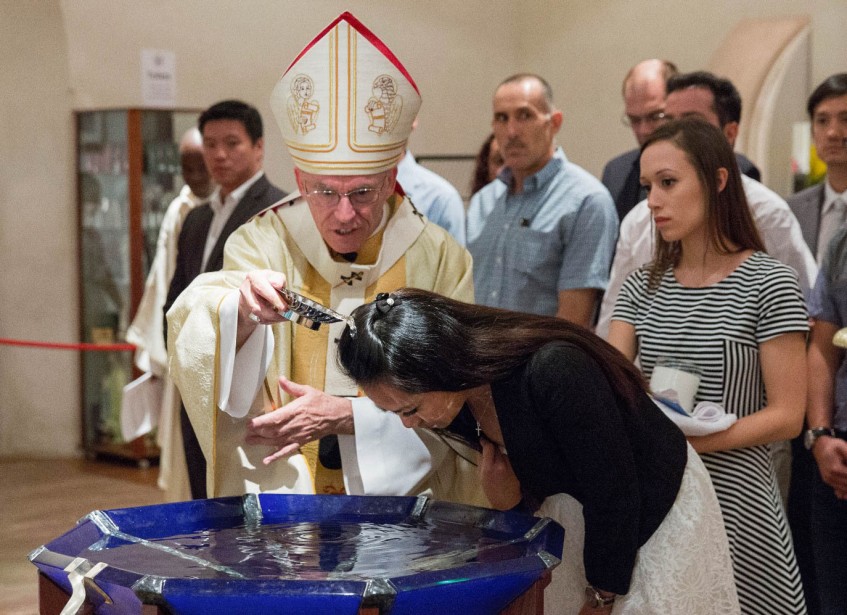 The new podcast series includes Archbishop Timothy Costelloe SDB's homilies, dating back to 2015. Photo: Ron Tan.
Speaking about the new venture, Archdiocesan Communications Manager Jamie O'Brien said the Communications Office has been actively developing its digital potential via a targeted strategy that will also support the integration of the fresh content across a range of platforms, such as podcasting and social media.
"The experience of parishes in producing digital content during the restrictions under COVID-19 has demonstrated the clear need for strategic development in this area," Mr O'Brien said.
"As our society is inundated with multiple platforms, it becomes imperative that the Christian message is shared as widely as possible to ensure we do our best at increasing the opportunities to announce the Gospel message, and thus the message of our Archbishop amidst the increasing background noise of our hectic lives," he said.
"Though it was one of the most challenging times, from a communications perspective, that we as a Church have experienced recently, the silver lining is that it forced us to really look at the potential of our existing digital capabilities to support the Catholic community," Mr O'Brien explained.
"And we are very excited by the opportunities that we have discovered – it's clearly a challenge but one that we are keen to approach.
"We are keen to share the many stories that come from the activities of the Catholic parishes, agencies, and our Catholic schools."
The podcasts are available via the Archdiocesan website, iTunes and Spotify by searching "Archdiocese of Perth" or "The Record."