ORDINATION TO THE DIACONATE: New Dominican Deacon uncovers the beauty of the Catholic faith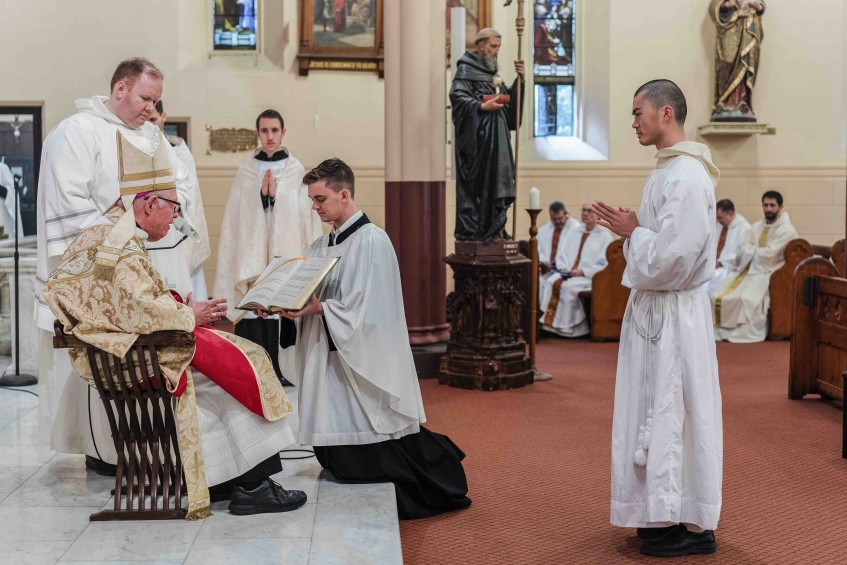 Deacon Reginald Mary hopes to share the beauty of the Catholic faith, the Dominican brother was ordained on 6 June at Sydney's Saint Benedict's Church. Photo: Supplied.
By Amanda Murthy
The Catholic Church of Australia welcomed some good news earlier this month, despite the ongoing COVID-19 crisis, with the Diaconate Ordination of Willetton-raised Dominican Brother Reginald Mary Chua OP on Saturday 6 June at Sydney's Saint Benedict's Church, Broadway.
Streamed live via Zoom, the Mass was celebrated by Sydney Auxiliary Bishop Terence Brady and concelebrated by Prior Provincial of Australia and New Zealand Father Anthony Walsh OP. Several Dominican priests and representatives of other religious institutes also attended the occasion, with the ordination reaching NSW's 50-person limit.
Formerly known as David Chua, the newly ordained deacon reflected on his Dominican vocation, taking The Record on his journey to uncovering the beauty of the Catholic faith.
"I see Ordination, in many ways, as a fulfilment of the Dominican vocation, since it brings liturgy into the service of our Order's charism of preaching for the salvation of souls," Deacon Reginald Mary said.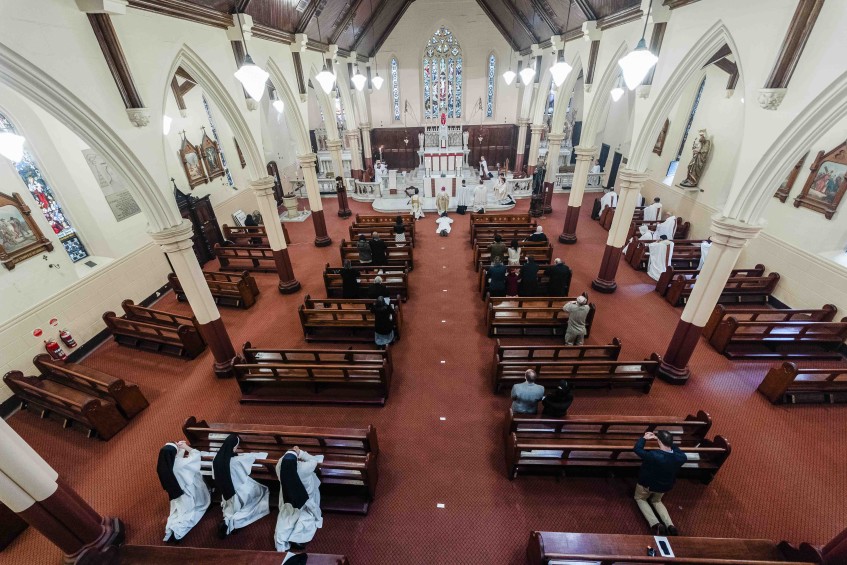 Dcn Reginald is the full-time chaplain at the University of Notre Dame Australia (UNDA) Sydney Campus.
"One of the central ways I encountered Dominican preaching as a young student was in the context of liturgy, observing and listening to Dominicans in the context of Mass on the university campus.
"It's a privilege to now assist at liturgy for university students in that same way," he added.
Serving as one of the youngest in the Order, the 28-year-old joined the Dominicans in Adelaide in 2013 as a novice.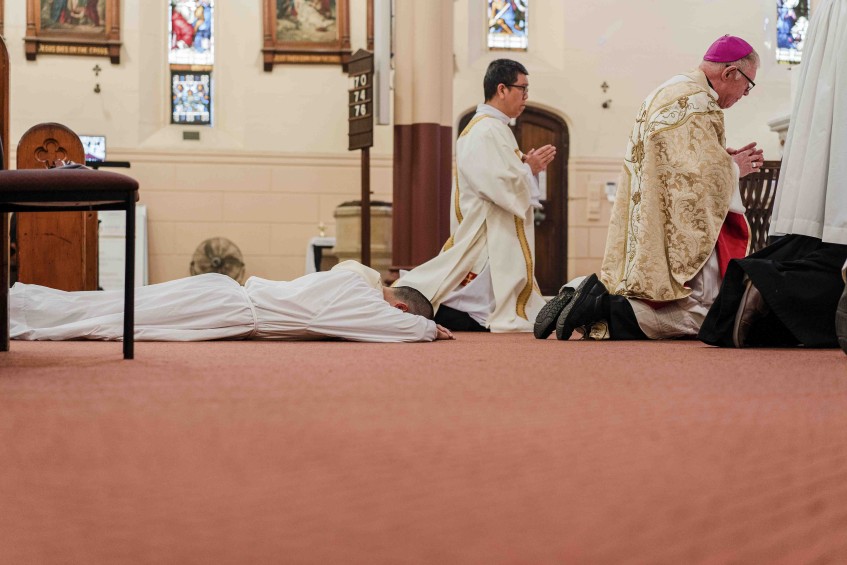 Dcn Reginald's choice of religious name was based on the inspiration of three role models: Blessed Reginald of Orleans (a close friend of St Dominic), Our Lady Mother Mary, and Fr Reginald-Marie Garrigou-Lagrange (a 20th century Dominican theologian and Thomistic philosopher).
Born in Perth, Dcn Reginald attended a variety of primary schools for a time, including John Wollaston Anglican Community School (Kelmscott), Orana Catholic Primary School (Willetton), St Kieran Catholic Primary School (Tuart Hill), and completed high school at Trinity College (East Perth).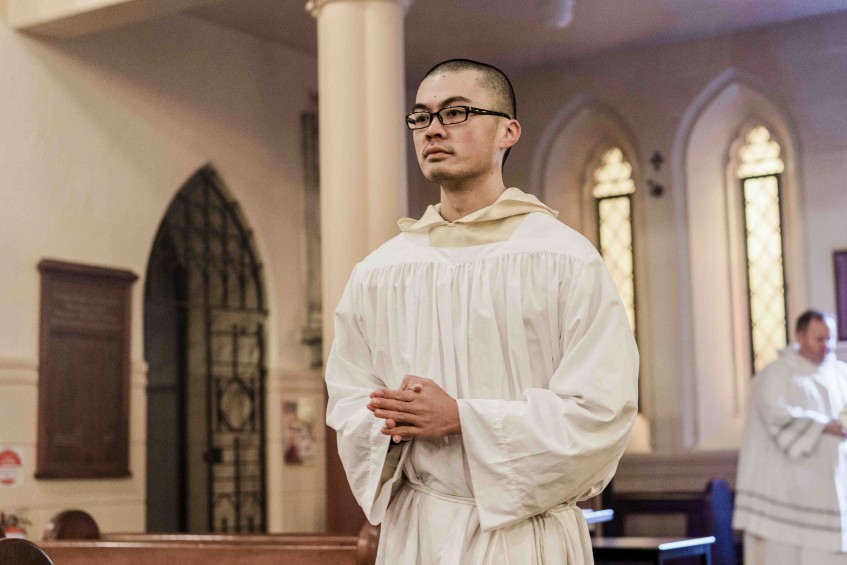 He graduated with a bachelor's degree in liberal arts, then with a master's degree in philosophy at the University of Sydney. During which, Dcn Reginald took up courses in Catholic philosophy at the (now-defunct) Centre for Thomistic Studies.
Having hopes of becoming an academic or philosophy teacher, Dcn Reginald explained, his path to religious life came unexpectedly towards the end of his university life.
"I remember reading a book by Saint John Henry Newman which made me realise that saying the Creed at Mass required not just being willing for the time being to affirm that God exists, and that Jesus did the things the Creed says He did," Dcn Reginald cited.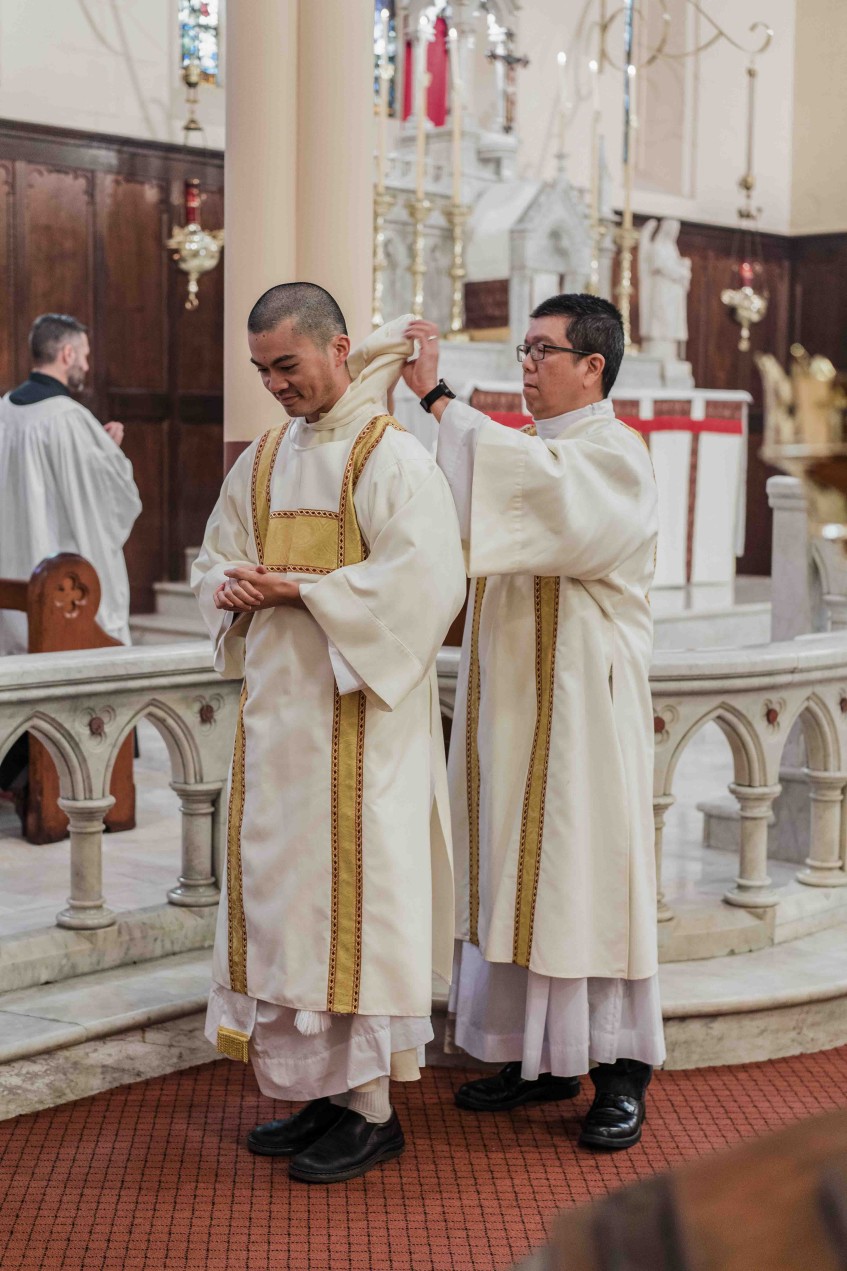 "Rather, they are echoes of baptismal promises which are by their very nature life-long, and so saying the Creed was more like uttering permanent marriage vows than simply a temporary acknowledgment that I agree with Catholic teaching.
"I found myself being pushed either toward atheism or a complete act of faith and eventually chose to make the leap of faith.
"Having done this, I began to be attracted by the witness of the martyrs [in the words of the Dominican Reginald Garrigou-Lagrange, "Who was freer than the martyrs?"] and the beauty of this kind of complete act of faith, when done prudently and in accord with proper discernment.
"The religious life – with its lifelong vows of poverty, chastity, and obedience – struck me as providing that same opportunity to witness in a more radical way to that complete act of faith that lies beneath Christ's call to discipleship," he added.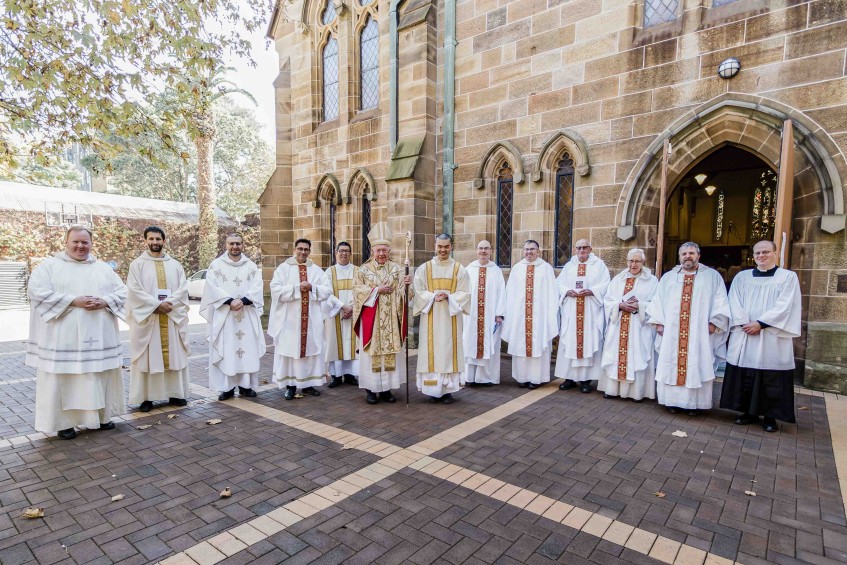 Having been blessed to have received many opportunities to "contemplate the goodness of God" through his encounters with both Catholics, non-Catholics and non-religious alike, the Chaplain of Sydney's UNDA campus hopes to share his experiences and knowledge on the beauty of the Catholic faith with people from all walks of life.
"Having the opportunity to journey with people in the shared struggle to live out the Catholic faith and all the trials that involves," Dcn Reginald cited.
"The beauty of religious life is that it shows that it is not only possible to make a complete act of faith, but that doing so in the context of Catholicism, can be healthy and intellectually compelling.
"I think the call to religious life, which our Lord issues not just to a few but to many, is a useful antidote to that intellectual and moral indecision that faces most of us inhabitants of Australia's liberal, multicultural, secular democratic culture," he concluded.