Much loved Pallottine Fr Kearney served the Lord for 80 years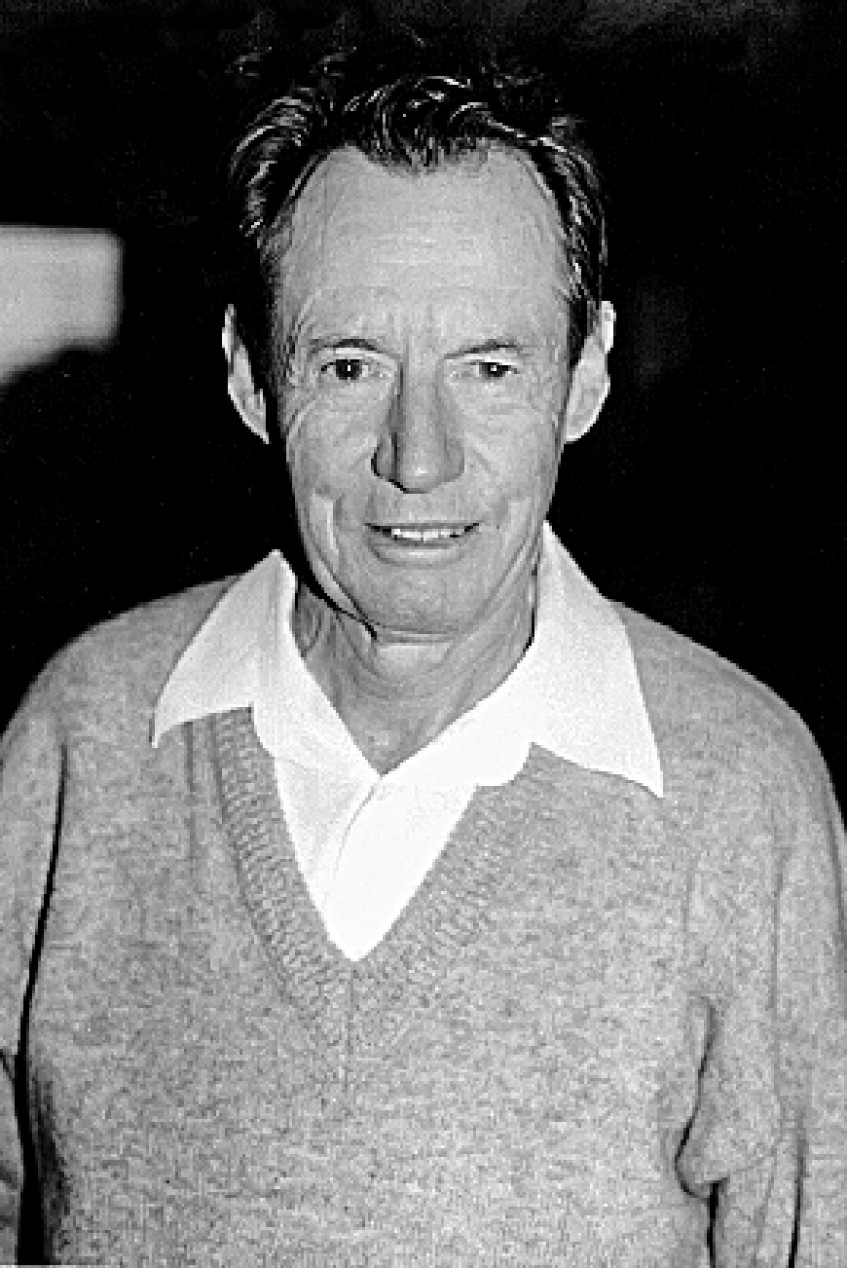 By Amanda Murthy
Pallotine Priest Father Joseph Aloysius Kearney SAC will be remembered as joyful, faithful and dedicated, after some 80 years of priestly service.
Fr Kearney passed away on 15 May 2020, just three months shy of his 99th birthday.
The private funeral Mass – attended by a small group because of COVID-19 restrictions, was celebrated at the Rossmoyne Saint Vincent Pallotti Chapel on Thursday 21 May.
The Requiem Mass was celebrated by Riverton Parish Priest Fr Paul Manickathan SAC and concelebrated by Society of the Catholic Apostolate Pallottine Fathers and Brothers – Australian Region Rector Fr Ray Hevern SAC, St John of God Subiaco Chaplain Fr Jude D'Rozario SAC, Murdoch SJOG Chaplain Fr Jose Joseph SAC, and fellow Pallottine Community House resident, Fr John Flynn SAC.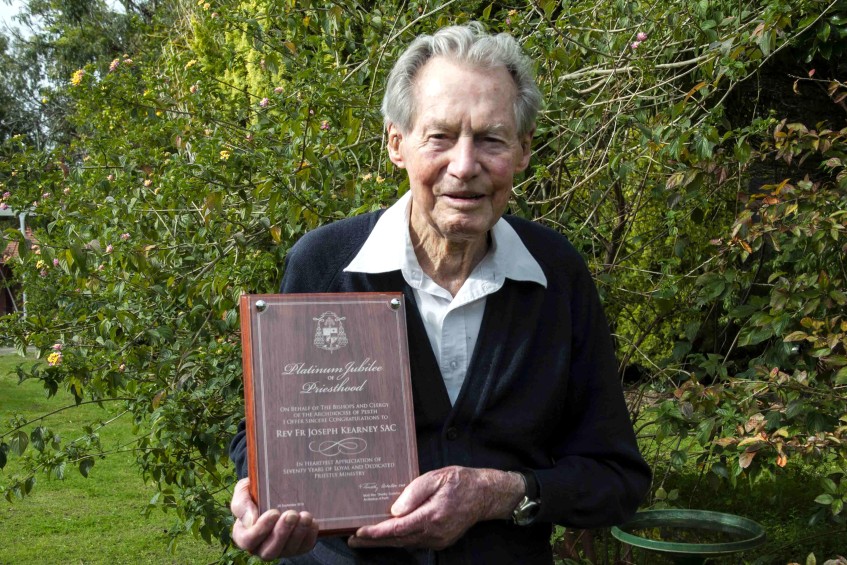 Pallottine priest Fr Joseph Kearney contributed much of his priestly journey to serving the Aboriginal community in rural Western Australia. He passed away on 15 May 2020, three months before turning 99. Photo: Marco Ceccarelli.
At the start of the Mass, Fr Manickathan addressed the Kearney family, many of whom were unable to be present, thanking them for the gift of Fr Kearney to the Church and to the Pallottine community.
"We come together today, to offer this sacrifice of the Holy Eucharist for [Fr] Joe, and this is the best thing we can do for him at this time," he said.
"We also come here as people of faith – to pray for one another, to comfort one another, and lean on one another as we offer this Mass for him."
Fr Manickathan added that, if there was one sentence to sum up the life of Fr Kearney, it would be described as one that was "joyful, faithful, and dedicated".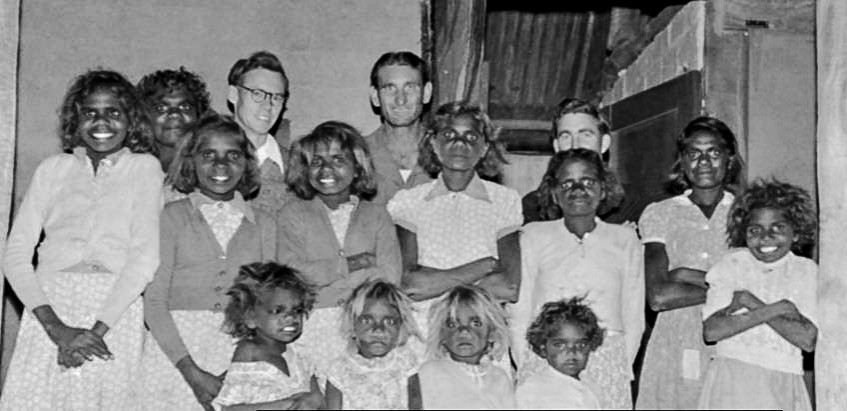 Fr Kearney will be remembered for his dedication to the priesthood, especially serving Aboriginal people. Photo: Supplied.
In presenting the eulogy, Fr Hevern remembered the kind, loving, hardworking and gentle nature of Fr Kearney.
"Fr Joe spent 35 years of his active priesthood ministering to the Aboriginal community.
"He shared his time and many talents with us all. He was an amazing painter and wrote a book in 2005, but I will particularly miss how he was pastoral in the sense that he wasn't dominating as a person, he was approachable and people felt at home in his company.
"He had a sense of calm, and peace which I deeply admired, and he enjoyed a good conversation," he added.
Born on 30 August 1921 to Melbournians Joseph and Letitia Eleana Kearney in Moonee Ponds, Fr Kearney grew up in a devoted Catholic family, and at the age of seven, moved with his family to Hepburn Springs, Victoria.
Having received his primary education in a convent school and secondary education at St Patrick's College in Ballarat, Fr Kearney contemplated the idea of becoming a priest throughout his teenage years and eventually joined the Pallottines in 1940.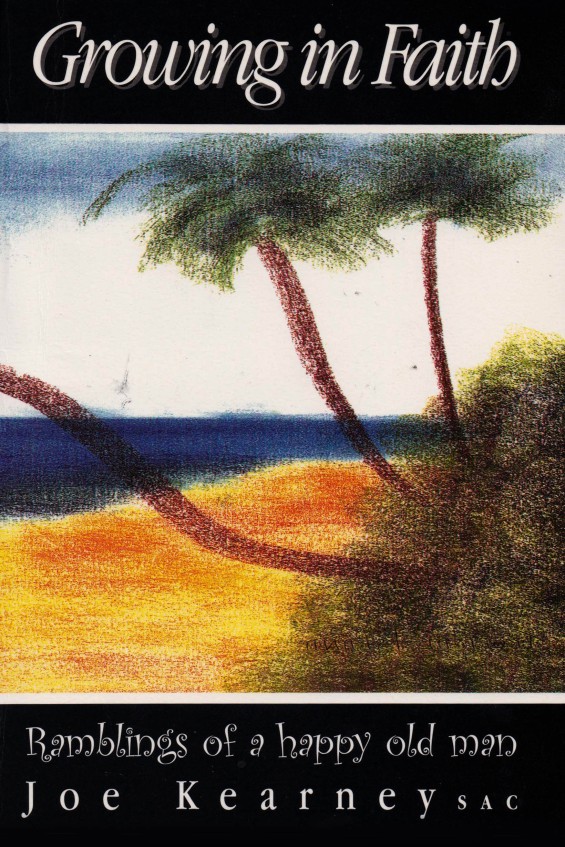 Even in his retirement, the late-Fr Kearney remained active. In 2001, authored a book titled "Growing in Faith" – ramblings of a happy, old man. Photo: Supplied.
He was ordained to the priesthood on 28 July 1946 by then-Melbourne Archbishop Daniel Mannix and lived his first year as a priest in the Melbourne parish of Elsternwick.
A year later, in March 1948, Fr Kearney was transferred to WA. This would be the start to his long-lived service to the Aboriginal community.
His first post in WA saw him serve as curate in Broome for some seven years, during which time he also spent some time in Balgo, before heading to become Parish Priest of Derby.
In 1960, he moved to become Parish Priest of Wyndham, before heading to Beagle Bay from 1961 to 1968, during which time he obtained a Bachelor of Arts and Diploma of Education.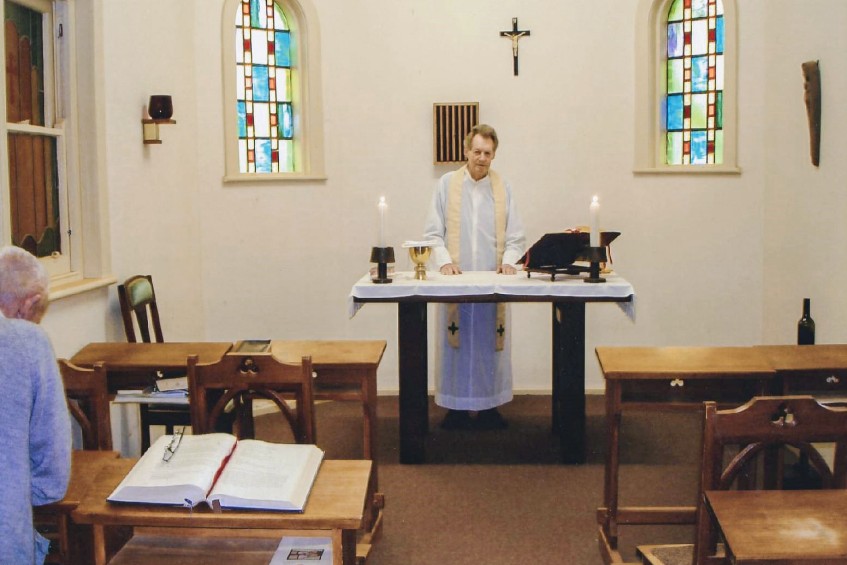 The late-Fr Kearney celebrating Mass at the Monastery Chapel in Tardun in 2009. Photo: Supplied.
In 1969, Fr Kearney was elected to the position of Regional Leader of the Society and left the Kimberley to take up the position in Melbourne.
This was a position he held for six years, which was followed by a further six years serving on the Regional Council. From February 1975 to December 1978, Fr Joe was part of the formation team at the Box Hill novitiate, returning to Kew for 12 months to continue his work as the Regional Secretary.
In 1981, Fr Kearney moved west once more, this time as the Rector of the Pallottine Centre in Rossmoyne. The centre was still active as a city hostel for Aboriginal students who wished to come to Perth for study.
In 1987, Fr Kearney moved to Geraldton to become chaplain to the Aboriginal community, continuing there until his retirement in 1996.
Even during his "retirement" Fr Kearney was often serving the people as a supply priest, enabling other priests to take a break. In 2001, Fr Kearney put pen to paper, publishing Growing in Faith.