LIFELINK WINTER APPEAL: Identitywa goes beyond the point of call for Brianna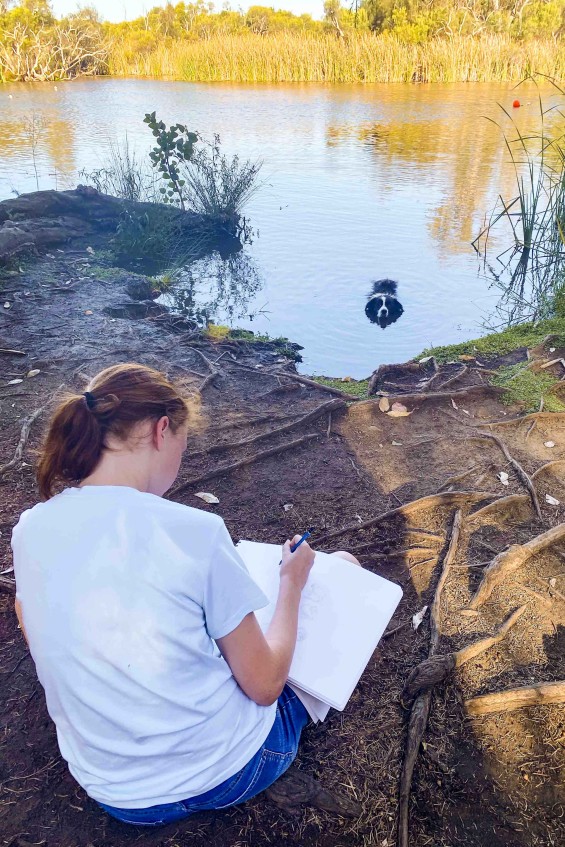 Identitywa support worker Brianna values her role with Identitywa, crediting her Catholic school experience as one of the reasons for her passion to serve people with disability. Photo: Supplied.
As a recent Bachelor of Psychology graduate, Brianna took the time to reflect on the past five years during which she has balanced her study with working part-time at Identitywa.
An agency of the Catholic Archdiocese of Perth, Identitywa offers personalised services and support to people living with disability and their families.
Brianna applied for a job as a support worker upon the recommendation of a close friend while she was studying.
"She felt it would suit me as she saw it as an organisation with strong values and forward-thinking practices," Brianna said.
"Completing my education in Catholic schools [Queen of Apostles Primary School and Corpus Christi College] where there is a strong focus on equity and inclusion of all helped influence my interest in disability support work and advocacy in general."
Brianna says she is mindful of the importance of working directly with people to maximise her learning experiences as well as having the chance to make a difference to someone's life.
"As my first part-time job, I have to say my expectations were varied and I was nervous about the amount of new responsibilities I would be given.
"However, at the same time excited to be a part of such a large and respected agency that could contribute immensely to my personal and professional development."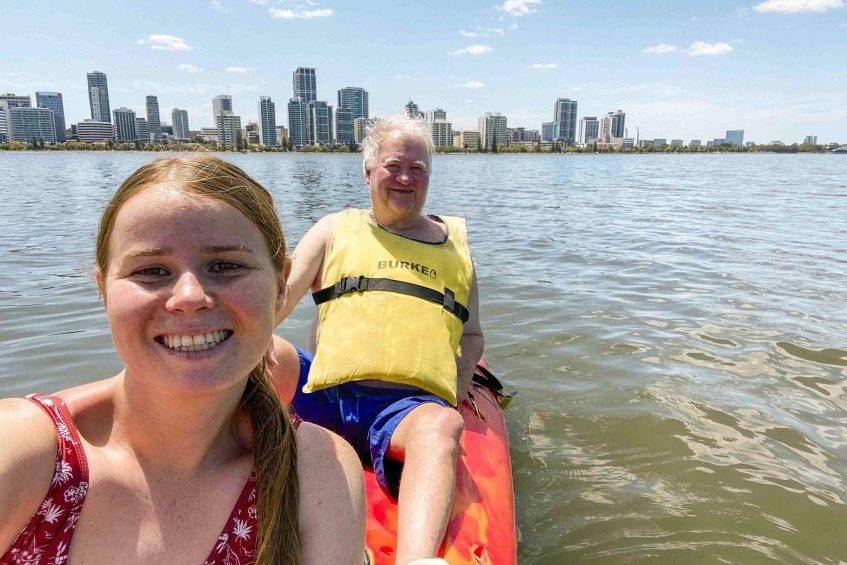 Brianna spent the past five years working part-time as a support worker with Identitywa. Photo: Supplied.
Brianna continued by saying that she is grateful for the support and guidance received from her Identitywa team leaders and colleagues.
"Ultimately, it's an incredible feeling knowing that you've made any form of positive impact to someone's life," she expressed.
"One early memories that are dear to me is of my very first experience supporting two siblings. Both in their early years of primary school, their goal was to learn how to ride a bicycle. After many weeks of persevering through each of their individual challenges and setbacks, they both, much to their delight, eventually achieved their goal!
"This was such a defining moment for me because of the pure joy and pride I felt for these children achieving a milestone that had been physically and mentally challenging.
"This experience stuck with me over the years, because it demonstrated so much more than their ability to ride a bike," Brianna added.
"It demonstrated their defining qualities, like their motivation and goal-orientated behaviour - qualities which I believe were so important for their ultimate development to be healthy and happy adults."
Having completed her role with the Archdiocesan agency, Brianna noted she intends to apply all her skills and experiences gained as she embarks on a new chapter as a Child Protection Worker.
"I have learnt so much and I now have the confidence and skills to begin my next role," she explained.
"I've learnt tolerance and patience and I am much more knowledgeable and understanding of people with varying abilities.
"My Identitywa experiences has taught me how to effectively and practically communicate, which I know will be extremely valuable in my chosen career.
"I can't thank everyone at Identitywa enough for the opportunity to grow within such a nurturing organisation," she concluded.
The Archbishop's 2020 Winter Appeal for LifeLink was officially launched 4 May 2020.
To donate to LifeLink, go to www.lifelink.com.au
Read the Archbishop's Letter by Clicking Here