Catholic Education leaders pore over Strategic Directions 2019-2021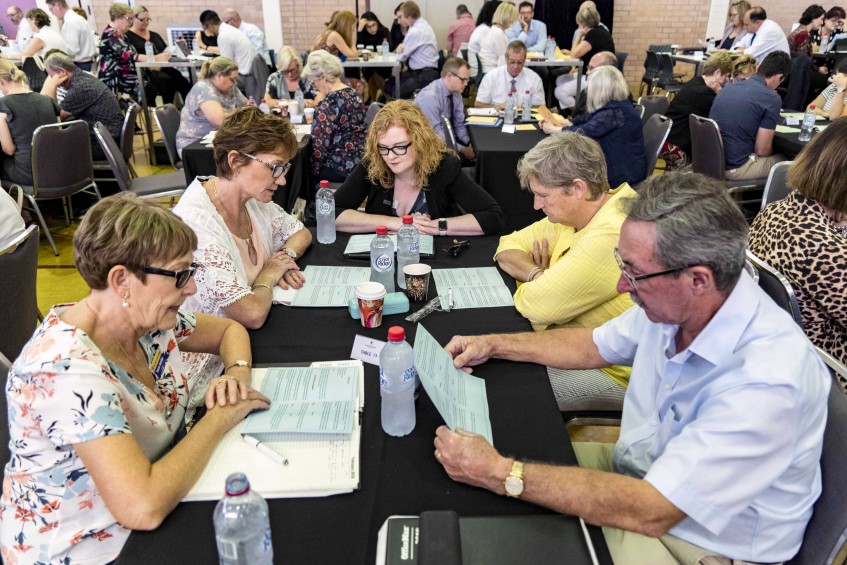 School leaders examine excerpts of Pope Francis' apostolic exhortation, "Gaudete et Exsultate". Photo: Matthew Lau.
By Matthew Lau
Principals of Catholic Education Western Australia (CEWA) have this week come together to look at the four systematic priorities of the recently released Strategic Directions 2019-2021.
The Catholic Education Commission of Western Australia (CECWA) set the strategic direction under the theme of "Responding to God's call to serve our diverse communities".
In his forward statement for the strategy, Bunbury Bishop Gerard Hoolohan, Chair of CECWA, said the Commission had committed to actively lead, support and monitor the progress that is made against each of the priorities over the forthcoming three years.
Some 150 principals of WA's 162 schools attended the Leaders Forum at the Newman Siena Centre on 25 February.
Participants broke into groups during the daylong seminar with workshops presented by CEWA senior leaders on the topics of: "Inspiring Christ-centred Leaders", "Catholic Schools of Excellence", "Catholic Pastoral Communities", and "Accessible, Affordable and Sustainable System of Schools".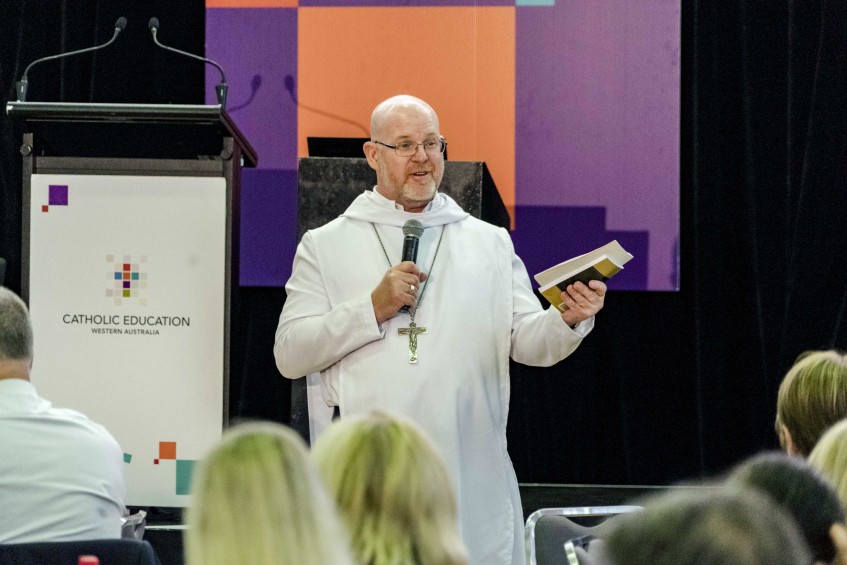 New Norcia Monastery Abbot John Herbert OSB during the Catholic Education Leaders February Forum at Newman Siena Centre in Doubleview. Photo: Matthew Lau.
Shaun Nannup, Director of Wisdom In Your Life, led the 'Welcome to Country' by encouraging a form of "organisational/community integrity".
After delivering a reflection, Abbot John Herbert OSB asked the school leaders to use Lectio Divina on chapter four of Pope Francis' Apostolic Exhortation Gaudete et Exsultate: "Signs of Holiness in Today's World", to experience the richness of the text.
CEWA Executive Director Debra Sayce based her address on three key areas: "Our Mandate/Our Calling", "Our System", and "Our Students".
"Our bishops are very clear on what they want for their schools – the four directions of the Strategic Directions make very clear what is it they want and we would be very familiar that each is linked to the four domains of leadership in Catholic education: Catholic leadership, Education, Community, and Stewardship," she stated.
"For the first time for many, many years, we have been provided with a clear strategic direction from CECWA on how we should plan, implement and deliver outstanding Catholic education across all of our school communities."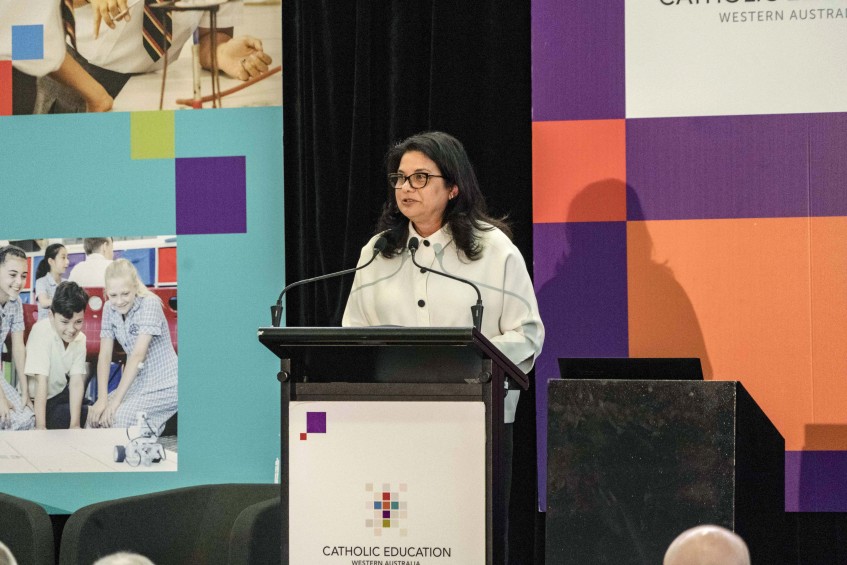 CEWA Executive Director Debra Sayce delivers her address at the annual Catholic Education Leaders Forum on 25 February in the main hall of Newman Siena Centre. Photo: Matthew Lau.
Dr Sayce noted that it would need to be a challenge met collectively over the imminent three years, firstly demonstrated by most senior leaders across the system.
"This year, we are fully integrating the Strategic Directions into all office strategies, projects and processes, with the aim of creating a culture of transparency and accountability. I would like to acknowledge and thank the work of the office leadership in the work that has been undertaken, collectively over the past few months.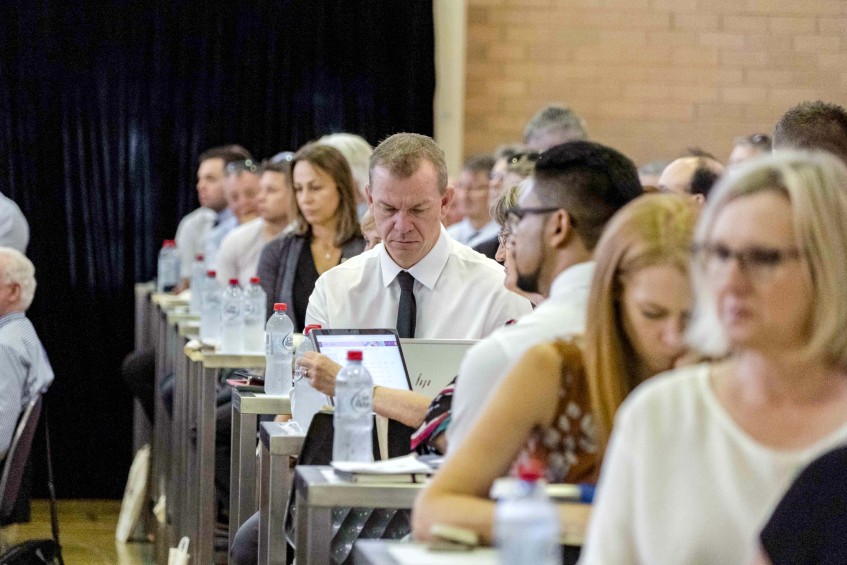 Policies were explained, based on "Strategic Directions 2019-2021", during Catholic Education Leaders Forum on Monday 25 February. Photo: Matthew Lau.
"In consolidating the work that we do, the projects of focus arising in 2019 for us include LEADing Lights, implementing our Child Safe Framework, bringing to life our Vision for Learning, focusing on our Catholic leadership formation, building sustainability across our system, and ensuring that the bold goals of our Transforming Lives Strategy are on track," Dr Sayce explained.
"Our collective work, right across the system, will be shaped in 2020 and beyond by the Strategic Directions and our domains. They will act as a clear roadmap for us all to follow, providing clarity of direction for all schools acting within one community."
CEWA has 162 primary, composite, secondary, and early learning centres with 73,000 pupils and about 14,000 staff throughout Western Australia.