The Record launches new website featuring livestreaming and historical archives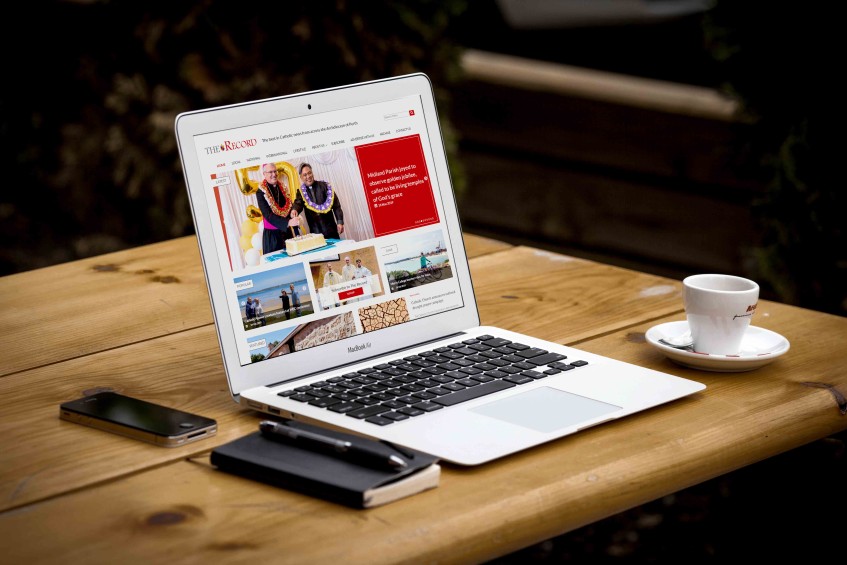 After two and haldf years in the making, a new website for The Record is now live. Photo: Sourced.
By Staff Writers
The new website for The Record is now live.
The 'two and a half years in the making' website features several new elements, including a Live Streaming section via YouTube and a special Archives section, which, when completed, will host all copies of The Record Newspaper, The eRecord PDF and The Record Magazine.
Archdiocesan Communications Manager Jamie O'Brien said finalisation of the new site is bringing to fruition a new era in digital content for the Church in Perth.
"Since the commencement of the Archdiocesan Communications Office in 2014, we have been constantly evaluating at how we are effectively communicating the message of the Archbishop, and The Record is a big part of that," Mr O'Brien said.
"As a faithful platform for more than 140 years, The Record has well and truly moved into a new digital era and it is important that this work continues," Mr O'Brien said.
Content for The Record has changed dramatically over the past few years, with a greater focus on the local Church, while also looking at the different perspectives through movie reviews, book reviews and recipes.
"2020 will see an additional focus on podcasts, video and greater links with social media," Mr O'Brien added.
Mr O'Brien went on to explain that while the new livestreaming functionality is now up and running in conjunction with The Record YouTube channel, providing a consistent link when events are livestreamed, enabling ease of promotion and access for audiences.
The new archives section, Mr O'Brien explained, is still currently under construction and it is hoped to be completed by the middle of 2020.
"The archive project is also an exciting part of the new website, as it fulfils a recommendation from the 2013 review of The Record, meaning that every edition of The Record Newspaper is available from a historical perspective.
Mr O'Brien explained the Archives project is a work in collaboration with the Archdiocesan Archives Office the WA State Library, with many issues still to be digitised.
This will happen over the coming years, with expected completion by 2024.
Back copies of The Record (including the Newspaper, PDF and Magazine) are already hosted via ISSUU via www.issuu.com/TheRecord.