'Be the One' theme empowers young leaders at summit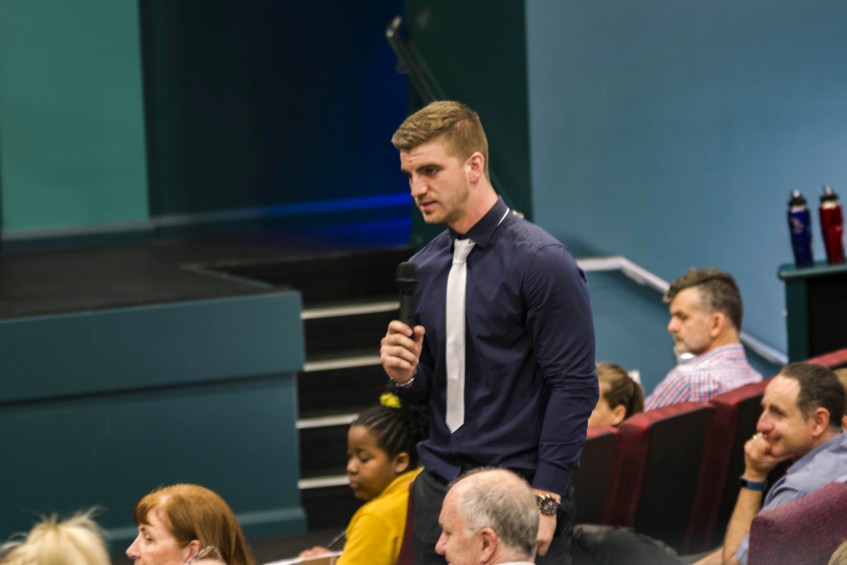 Motivational speaker David Castelanelli at Chisholm Catholic College on 16 November. Photo: Matthew Lau.
The 2018 Catholic School Youth Summit encouraged primary students to live as advocates and agents of positive change, just as Jesus Christ taught His disciples.
Some 160 students and 60 staff members of 39 schools attended the assembly, held at Chisholm Catholic College in Bedford on Friday 16 November.
Organised by Catholic Education Western Australia (CEWA), the motive of the daylong event was to form courageous young leaders to take charge and be a voice for others.
The summit provided an opportunity for primary schoolers to network and learn about Catholic leadership during the 2018 ACBC "Year of Youth".
"The desire of the bishops is to have strong dialogue and active engagement of young people focused on reconnection and renewal of a new generation of young people in the life of the Church," said Peter Yensch, CEWA Deputy Executive Director.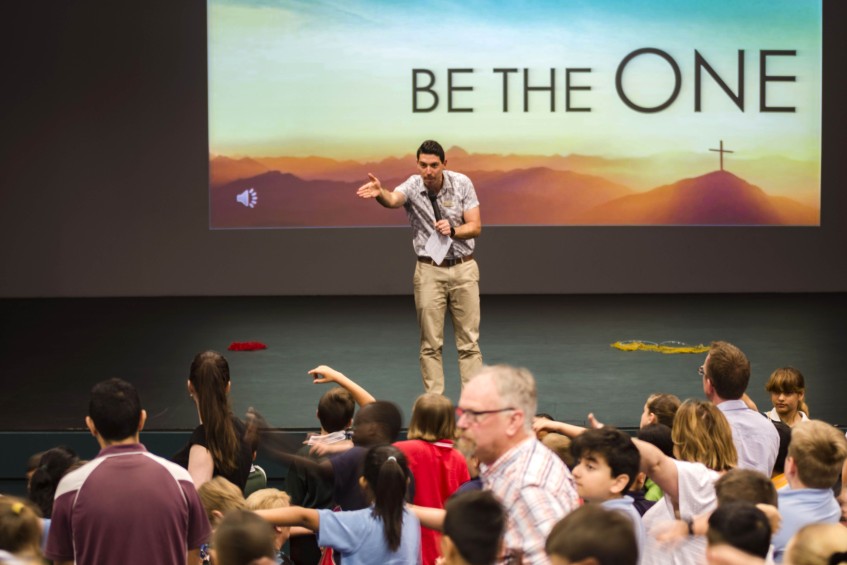 Ryan Shelton, Director of Faith at Holy Cross College, emceed the Catholic Youth Summit on 16 November. Photo: Matthew Lau.
Ryan Shelton, Director of Faith at Holy Cross College, emceed last week's assembly.
After opening with an "Acknowledgement of Country" and prayer led by Matthew Gibney Primary School, the first keynote speaker hit the stage.
Twenty-year-old David Castelanelli is the WA Youth Ambassador for 2018.
He discussed how to step out of the pack, take action, and become "the one" – helping youngsters discover what it takes to stand out and become a young role model for other students to admire.
Mr Castelanelli shared his experiences and gave tangible tips for pupils on how to take action and leave their excuses behind.
"Every day I will be the best version of me that I can possibly be," he began encouraging.
"Humans in general have a tendency to please everyone. We should try to stand out from others.
"Going the extra mile to be the one. We are all living different changes what's important is that we don't give up" he continued.
"The difference between saying 'I have to do something' versus 'I get to do something'."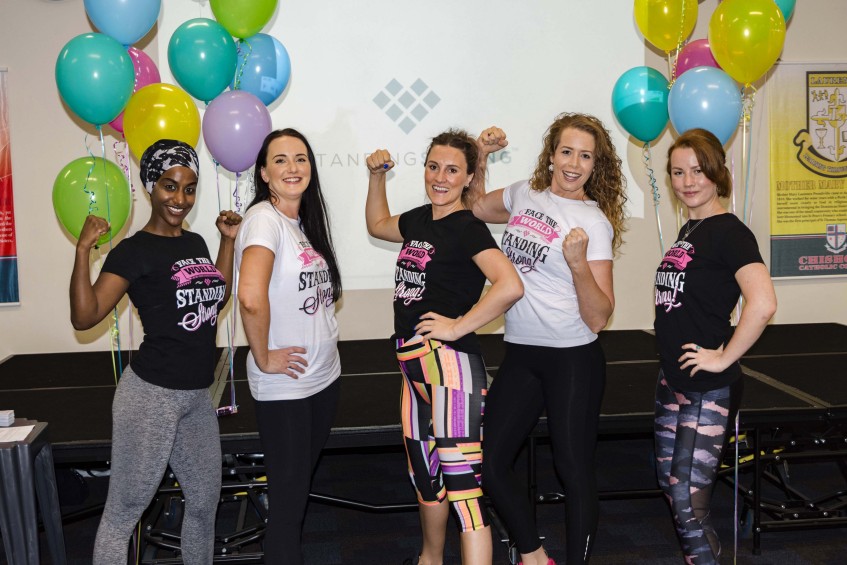 Kim Smith (second from right) with her Standing Strong team at the 2018 Catholic Youth Summit. Photo: Matthew Lau.
Kim Smith, founder of Standing Strong, followed Mr Castelanelli's talk.
Her team led the children in a large group fitness session, with an emphasis on holistic health and wellness.
She created Standing Strong with the goal of empowering, motivating, connecting and supporting young people to build a "Strong body, strong mind, and a strong heart".
Channel 7 News Presenter Rick Ardon spoke on the topic of "Keeping your Faith for Life Means Happiness" as the third and final keynote.
St Munchin's Primary School led the closing prayer.