2018 LIFELINK CHRISTMAS APPEAL: Jess plans for his future supported by Identitywa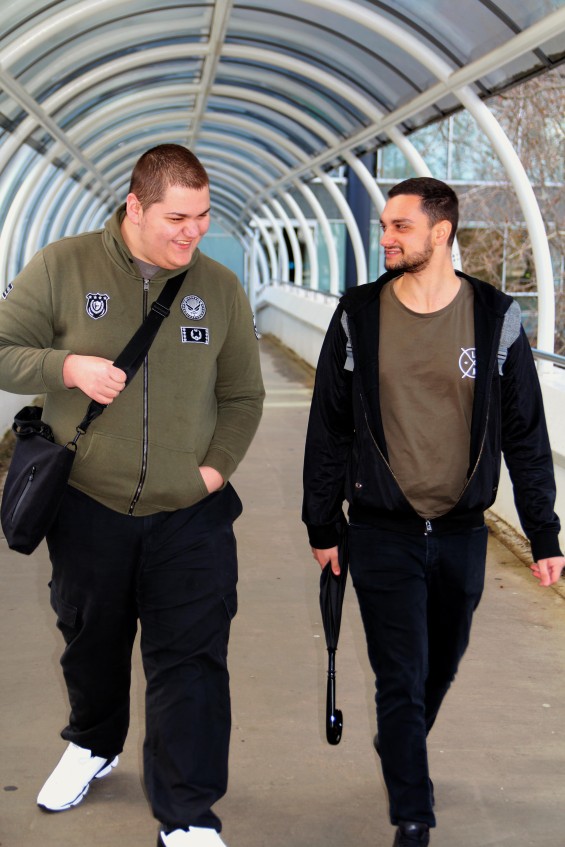 Jess will travel by train when he starts college next year. He is accompanied by Identitywa Disability Support Worker Joshua Pendred. Photo: Identitywa.
By Amanda Murthy
Identitywa's Jess recently received the news that he had achieved his ultimate goal to further his education in computer game design and development.
He was really excited about being successful with his application to the Northbridge School of Audio Engineering Qantm Creative Media Institute.
In preparation for college beginning at the start of 2019, Jess has been working towards yet another goal – to be able to catch the train to and from college independently on a daily basis.
Supporting him is Identitywa Disability Support Worker Joshua Pendred, who has been accompanying Jess to catch the train once a week, to ensure he is confident with the routine.
"It is good to have Josh with me to help me feel comfortable about getting there and knowing what is around the Northbridge area," Jess said.
After their train trip into the city, the two often spend time at the Nostalgia Box, a video game museum located in Northbridge where Jess enjoys exploring various exhibits dating back to the 1970s.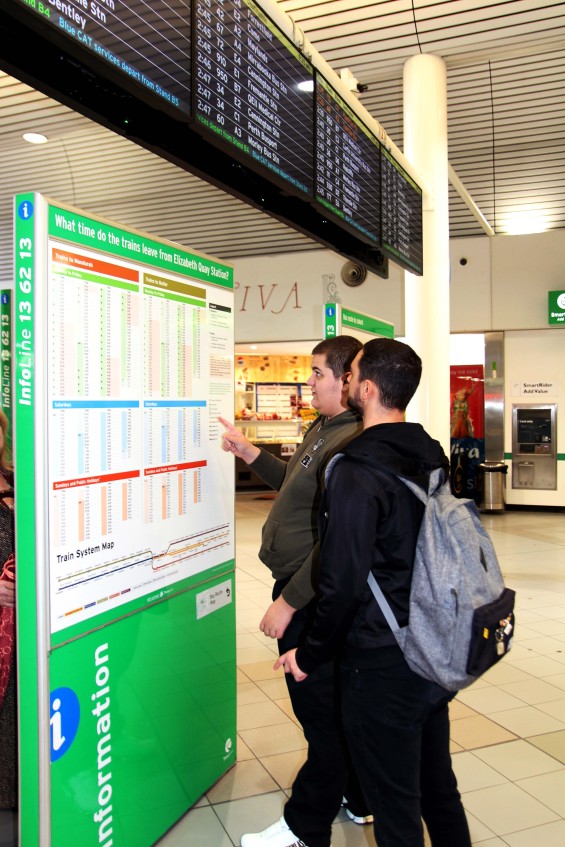 Josh accompanies Jess as he takes public transportation, in preparation for college next year. Photo: Identitywa.
The two also visit Game City where Jess competes in friendly competitions with other participants.
"Playing computer games makes me feel calm and happy," Jess added.
"It is fun to watch Jess interact and socialise with other 'gamers' too while he competes with them," Josh said.
Jess' mother, Jeanette, said she could see the positive influences Identitywa's support has had for Jess, and continues to have on his life.
"Because of the guidance Jess received and continues to receive from Josh and the team, Jess is able to explore opportunities now that previously would have been inconceivable and for that, we are extremely grateful," Jeanette added.
Josh described Jess as an enthusiastic young man who has developed so much since the two started working together three years ago.
"These days Jess attends more social gatherings, he knows how to cook, clean, and understands the responsibilities such as the importance of saving money.
"I see my job as such a rewarding experience, supporting people to connect with their community."
"Identitywa has given me an excellent platform to build my skills and develop myself to become a better support worker through training opportunities and the diversity of the individuals we support," he added.
Identitywa is one of WA's leading agencies supporting people with disability to live the life they choose.
With a strong commitment to Person Centred Active Support, staff work in partnership with individuals to explore, plan and design support options to suit their individual needs.
Identitywa is an agency of the Archdiocese of Perth, funded through LifeLink. For more information, go to www.identitywa.com.au or call 9474 3033.
Click Here to Watch Archbishop Costelloe's 2018 Christmas Appeal for LifeLink Video by Clicking Here
Click Here to read the Special Edition of LIFELINKS
Donate to LifeLink by Clicking Here