Perth clergy members enjoy day of sports, brotherhood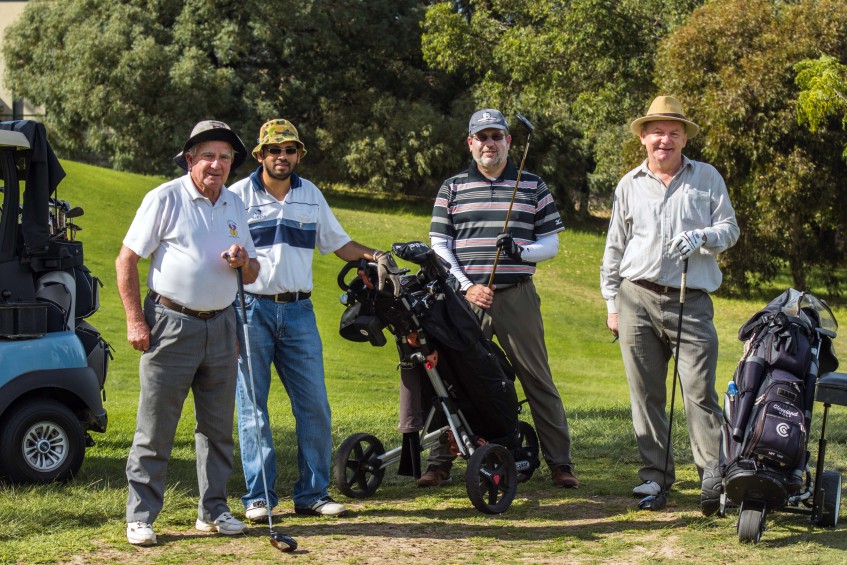 Fr Pat Rooney, Fr Bernard Lanarolle, Fr Franciszek Kot and Fr Emil Ciecierega get acquainted over a game of golf. Photo: Matthew Lau.
By Matthew Lau
The 2018 Clergy Recreation Day saw Father Matthew Hodgson stamp his name into the Archdiocese of Perth's sporting history as he managed to putt his way to glory on 30 April.
For the next year, the Kalgoorlie Assistant Parish Priest will hold the Archbishop Redmond Prendiville Perpetual Trophy.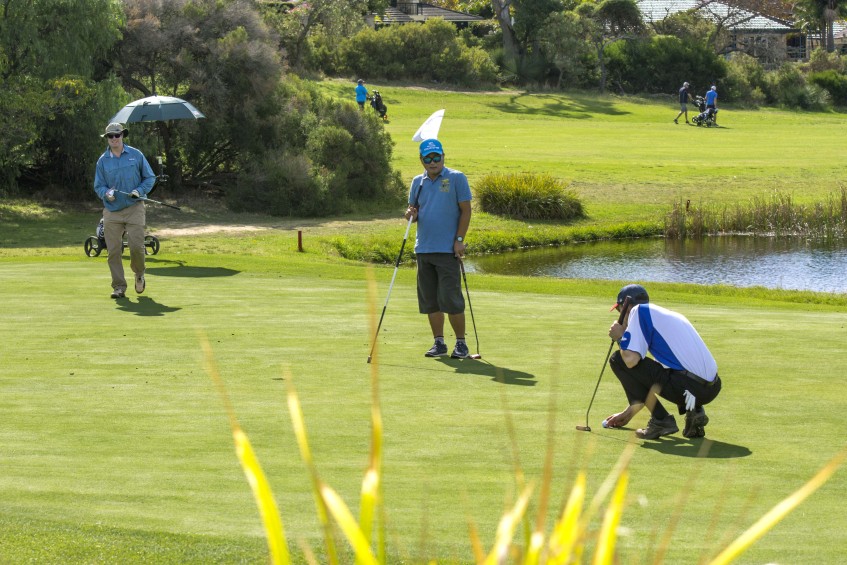 The Team-CleRecWest day was an ideal opportunity for priests such as Fr Mark Payton, Fr Benedict Lee and Fr Matthew Hodgson to bond with one another. Photo: Matthew Lau.
The inaugural 18-Hole Stroke Handicap golf competition was won by Fr John Walsh in 1966.
A collective of the Perth Archdiocese and Bunbury Diocese's clergy members made the most of their annual get-together, with a particularly good turnout this year across four sports: golf, tennis, bowling, and badminton.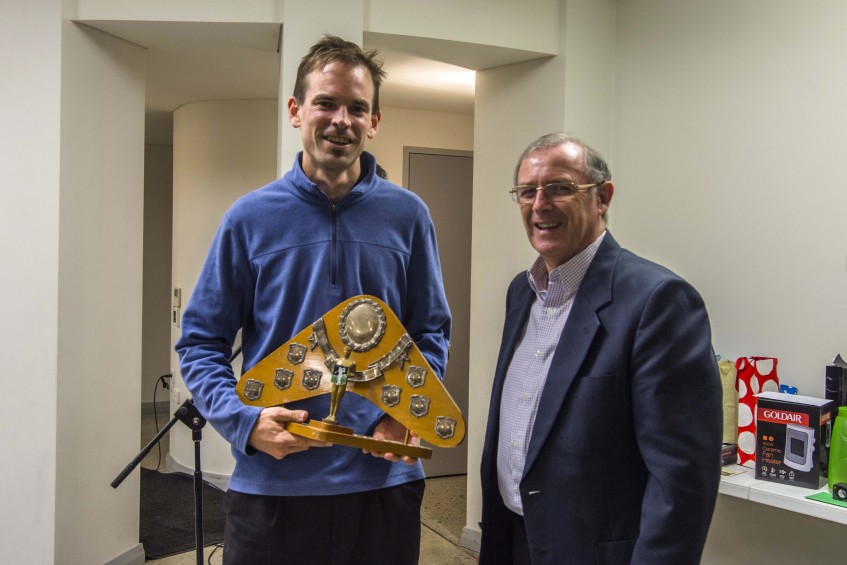 Overall golf champion of 2018 Fr Matthew Hodgson is presented with the 18-Hole Stroke Handicap trophy by Vicar General Fr Peter Whitely. Photo: Matthew Lau.
The day was capped off with a dinner and award ceremony at St Mary's Cathedral Parish Centre, which was MC'd by Fr Greg Donovan and prizes were handed out by Vicar General Fr Peter Whitely.
This year's day of socialising and sport action was organised by a team consisting of Frs Dat Vuong, Bona Echeta, Thi Lam, Jeronimo Jesus De Flamenco, and Paul Raj.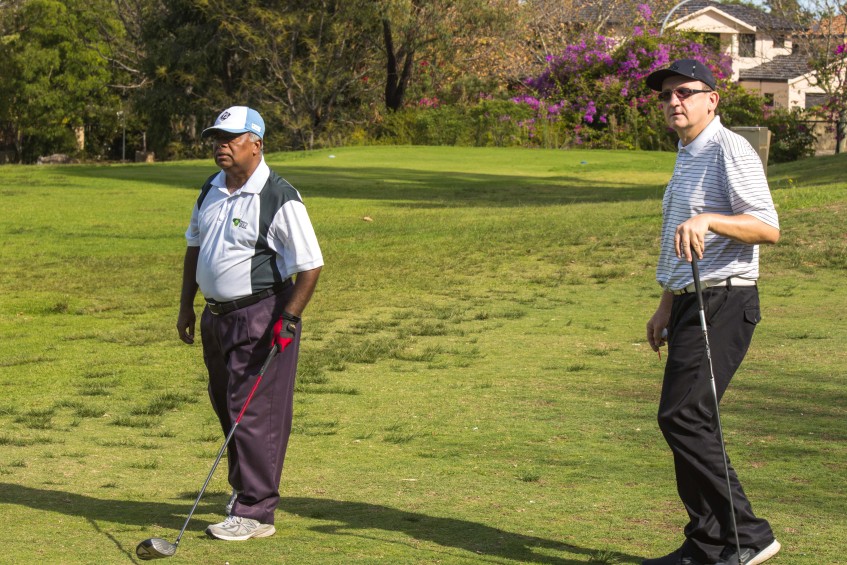 Fr Paul Raj and Fr Irek Czech analyse their shots at Glen Iris Country Club on 30 April. Photo: Matthew Lau.
Five years ago, Hilton Parish Priest Fr Raj brought Clergy Recreation Day back with Fr Robert Cross after a period of hiatus.
"Priests coming together is very important as we lead busy lifestyles, this doesn't happen very often," he said.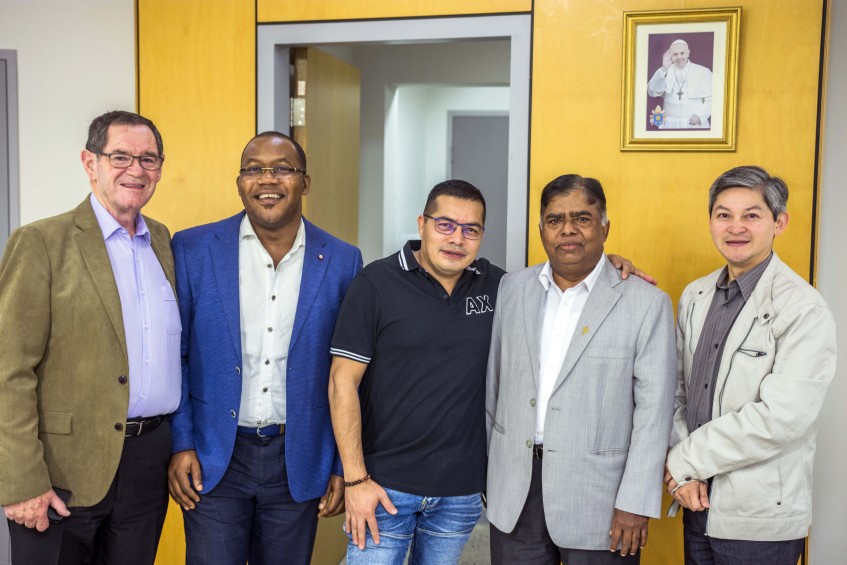 The Team-CleRecWest organising committee of Fr Greg Donovan, Fr Bonaventure Echeta, Fr Jeronimo Jesus De Flamenco, Fr Paul Raj, and Fr Dat Vuong. Photo: Matthew Lau.
As a four-time Perpetual Trophy winner himself, Fr Raj hopes the Clergy Recreation Day will remain a permanent fixture on the Archdiocesan calendar.
"It's a great way to show mutual support for each other, it creates an opportunity to get together."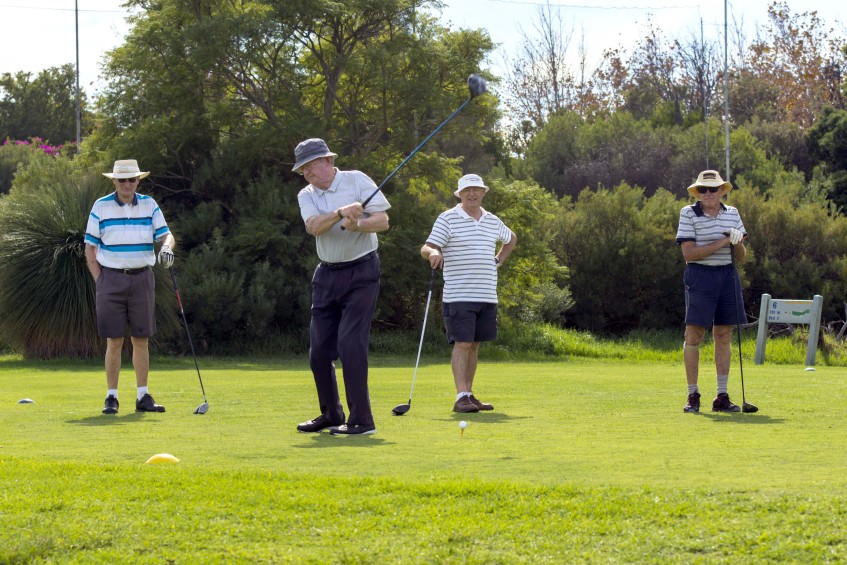 Mgr Tim Corcoran, Fr Michael McMahon, Fr Peter Whitely and Fr Geoff Aldous enjoy a morning out in the sun. Photo: Matthew Lau.
Tennis organiser Fr Echeta encouraged his fellow priests to continue playing their desired sports throughout the year as "an active body leads to a healthy mind".
"How beautiful it is when brothers play together in unity and joy," the Ellenbrook Parish Priest said.