EXCLUSIVE: Faith in the West conference to shed light on historical and cultural heritage of WA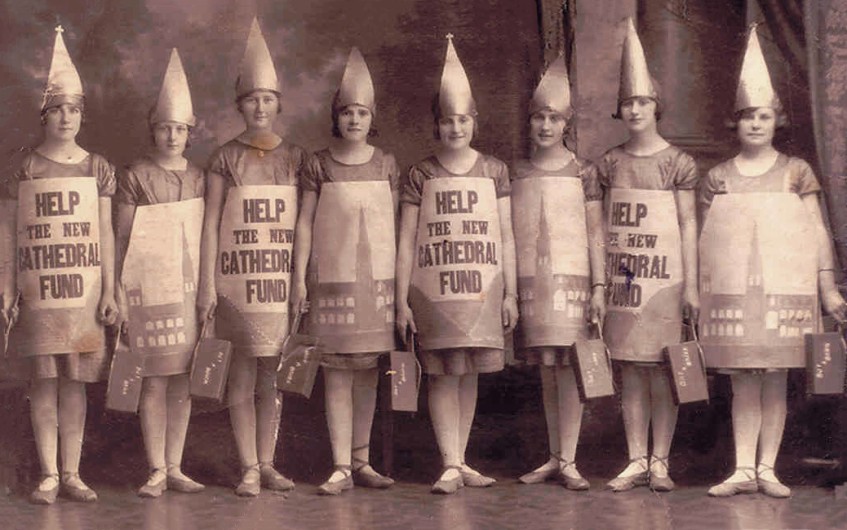 Some of the Church girls seen dressed as walking billboards as they campaign for funds for the St Mary's Cathedral during its early days. Photo: Archives Office.
By Amanda Murthy
The iconic St Mary's Cathedral will be opening its doors for an exclusive opportunity to learn and explore the rich culture and heritage of the Catholic Church, in conjunction with World Heritage Day 2018.
Joined by three keynote speakers, the one day conference on April18 themed "Faith in the West - Historical Perspectives on the Catholic Church in WA," aims to explore 30 decades of history, through a three part series of presentations by noted Australian scholars.
This event is co-hosted by the Archdiocese Centre for Faith Enrichment and the Archives Office and will run from 9.30am to 1pm.
Archdiocese Archives Director Mr Odhran O'Brien, said the Archives office is once again opening its material resources to scholars.
"We hope this will encourage more conferences like this, so that the public can learn and celebrate the history of the Church," Mr O'Brien said.
Sydney's University of Notre Dame Australia (UNDA) Dean of Law Professor Michael Quinlan will deliver on the topic "Law and Religion: Cooperation of conflict?"
"Archbishop Clune and Archbishop Mannix: Responses to the Easter Rising 1916".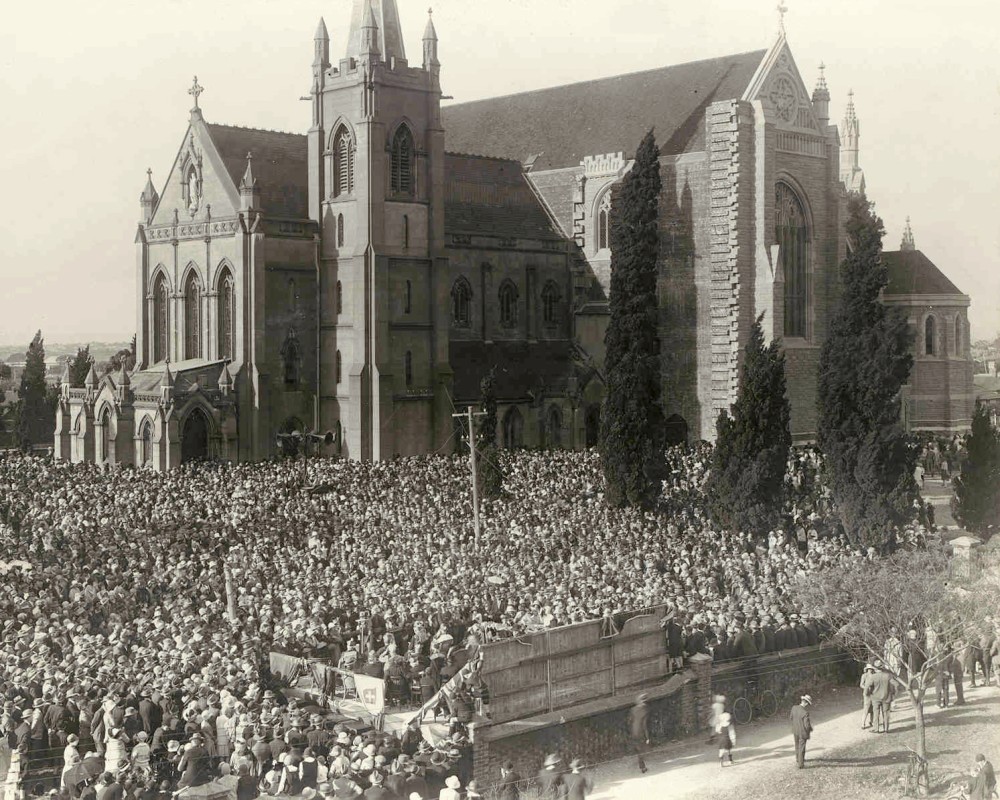 The St Mary's Cathedral building back in the day. This will be the venue for the Faith in the West - Historical Perspectives on the Catholic Church in WA conference on April 18. Photo: Archives Office.
Presented by Discipline Head of English Literature at UNDA, Dr Angeline O'Neill will not only uncover the facts to the famous conscription debate that transpired between the two leaders, but also lend a fresh perspective on both sides of the story.
UNDA European languages Associate Professor John Kinder, will also be giving his insight on his findings of the topic "Missionaries from many lands: the nineteenth-century foundations of the Catholic Church in Western Australia."
Added to the panel of speakers is UNDA Senior Theology Lecturer Dr Angela McCarthy, who will speak on the illuminated St John Bible.
The conference costs $50 which will include a morning tea and a light lunch.
For more information and registration, Click Here