American missionary promotes deaf aid program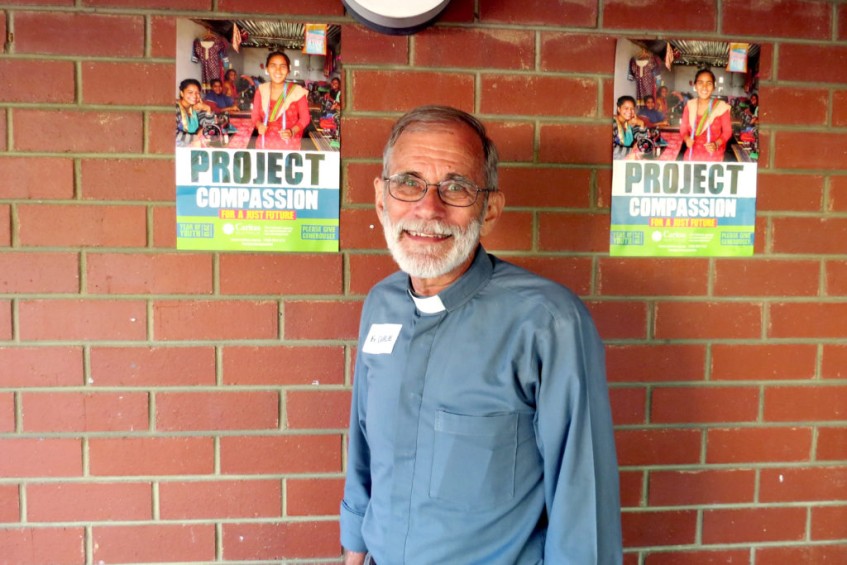 Father Charlie Dittmeier at the Emmanuel Centre in East Perth. Photo: Matthew Lau.
By Matthew Lau
A priest who works closely with the deaf community was an international guest of the Project Compassion 2018 Lenten Fundraising Appeal.
Father Charlie Dittmeier is the Director of The Maryknoll Deaf Development Programme in Cambodia, which is supported by Caritas Australia.
On 21 February, Fr Dittmeier visited the Emmanuel Centre for the first time since 1986 to recount his experiences of working with the deaf community around the world.
Running each year throughout Lent, Project Compassion is Caritas' annual six-week fundraising and awareness-raising appeal.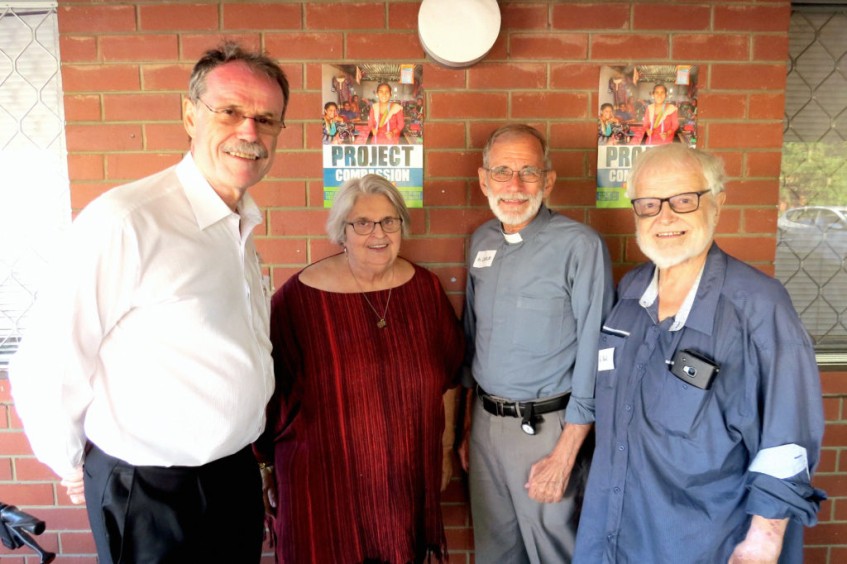 Deacon Paul Reid, Emmanuel Centre Director Barbara Harris, Chaplain for the Catholic Ministry for the Deaf and Hard of Hearing Fr Paul Pitzen, and Fr Charlie Dittmeier. Photo: Matthew Lau.
The diocesan priest has been working with deaf people since 1969.
"I set up a Catholic deaf office in my diocese [Louisville, Kentucky]. I was invited to work at a deaf school in Bangalore, India. I always wanted to live and work outside of the United States, so I got permission to go for two years and I just fell in love with Asia," he said.
"When the two years were over, I asked my Archbishop if I could return [to Asia] long-term."
Fr Dittmeier then approached American-based Catholic missionary group Maryknoll.
Maryknoll sent Fr Dittmeier to work in Hong Kong for 13 years, after which he spent the past 18 years in Cambodia.
"I appreciate the opportunity to come [to Australia] and let people know where your money is going."
Fr Charlie Dittmeier (centre) with deaf and hard of hearing folk, and members of the Emmanuel Centre. Photo: Matthew Lau.
The guidance provided by Maryknoll for a young Cambodian man named Rattanak was one of the videos featured by Caritas Australia for its 2018 appeal.
Rattanak contracted polio at the age of four, and following a prolonged high fever, he became deaf.
His sister approached Fr Dittmeier's program, where he received an education to become a barber.
Through the assistance of the Maryknoll Program, he learnt sign language and how to read and write, which also led him to be find suitable employment and get married.
"If you want somebody to be an example of what a program can do, he is the one," Fr Dittmeier said.
"Thank you to the people of Australia who donate. Three years ago, [Rattanak] had nothing; you gave that money, and now it's full circle."
Deacon Paul Reid said Rattanak's story featured during the second week of Lent for Project Compassion.
"It is so important for our parishioners, who give so generously, to be able to see where their donation has gone and what it has done," Deacon Reid said.