Perth Jewish and Christian communities working towards a common good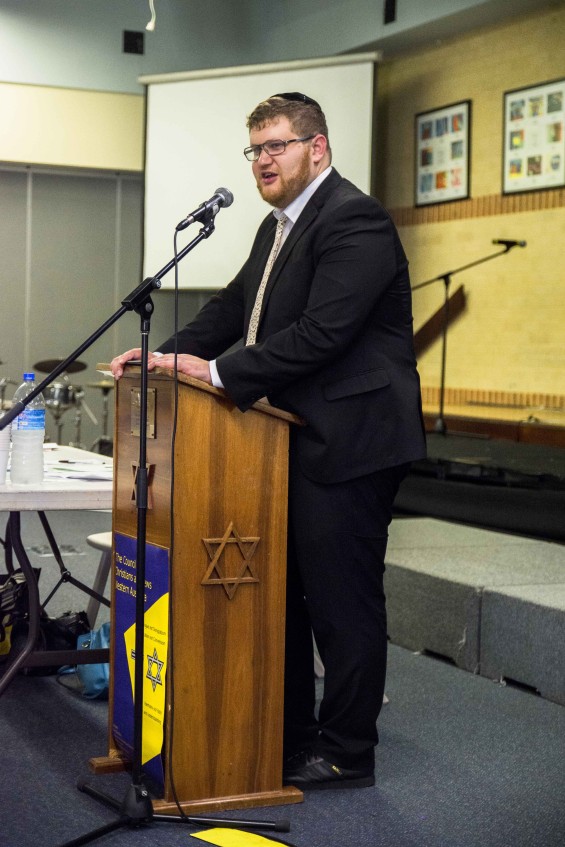 New Chief Rabbi Dan Lieberman is the sixth rabbi in Perth Hebrew Congregation's 126-year history. Photo: Matthew Lau
By Matthew Lau
Perth Hebrew Congregation's new spiritual leader has encouraged people to be confident in their own religion in order to strengthen interfaith dialogue.
Rabbi Daniel Lieberman's speech was the main feature of the Council of Christians and Jews WA Inc annual general meeting on Sunday 25 February at Carmel Primary School in Yokine.
The theme of his talk was focused on the past, present, and future of interfaith.
Rabbi Lieberman moved from Liverpool in England to take up his new role in Western Australia in early 2018 as Rabbi Dovid Freilich's successor.
He began his speech by suggesting that interfaith dialogue was carried out as a necessity according to the times.
"When it was necessary and useful, people of different faiths worked together. In other times, when it wasn't necessary or useful, all manner of terrible things were going on throughout history," he said.
"About 53 years ago, things started to change when the Second Vatican Council came out and absolved the Jewish people that killed Jesus.
"That was a great sea change in the way people thought about interfaith. We started talking to each other, and we started looking for commonalities between each other."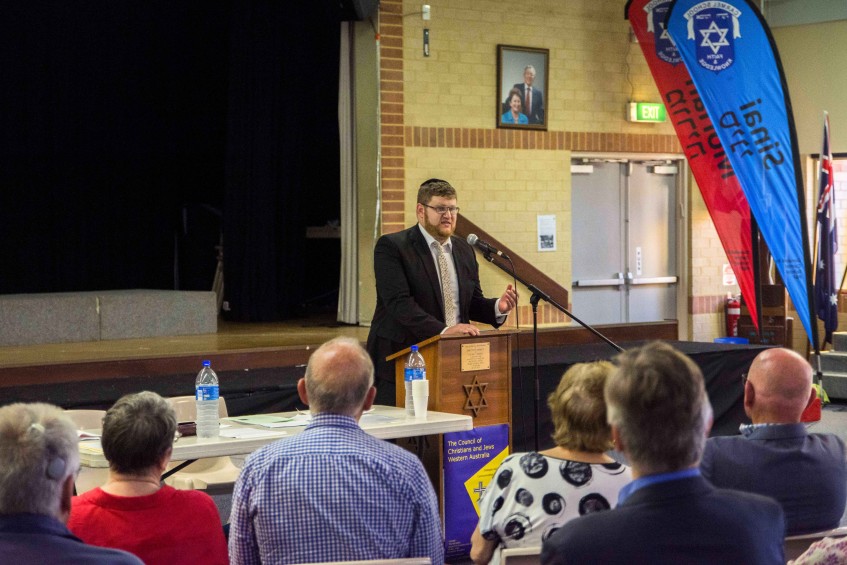 Chief Rabbi Dan Lieberman spoke about "Interfaith past, present and future". Photo: Matthew Lau
He added that relationships with people needed to be genuine.
"Interfaith is about building your relationship with someone, it's about being friendly with someone. It's not about being tolerant, it's about being friends. You can't be friendly with someone with whom you don't have a proper relationship with. If your relationship is based on a false notion that we're all the same, then it's not a real relationship," Rabbi Lieberman explained.
"We have to be able to disagree with each other about fundamental things of our lives.
"The Council of Christians and Jews is very important because it brings people together to share humanity, to share each other's company in a genuine and kind and pleasant way; without having to pretend that we're all the same."
Rabbi Lieberman said the key to strengthening interfaith habits was to be comfortable with ourselves to begin with.
"We're not looking to change each other, there's no underlying motives. We agree to disagree; we love each other anyway. We're friends, we're working towards a common good; we're working towards changing the world."
"We have to challenge ourselves, we have to walk together in this world that we have. Make it a better place by disagreeing respectfully, honouring our own traditions, walking together in this light," he said.
"We have to accept that we're not the same, we have to accept that we're different. Respect ourselves and our own religion that we're different. And respect other people's tradition as well."