Goldfields Youth Ministry determined to send 100 youths to ACYF 2019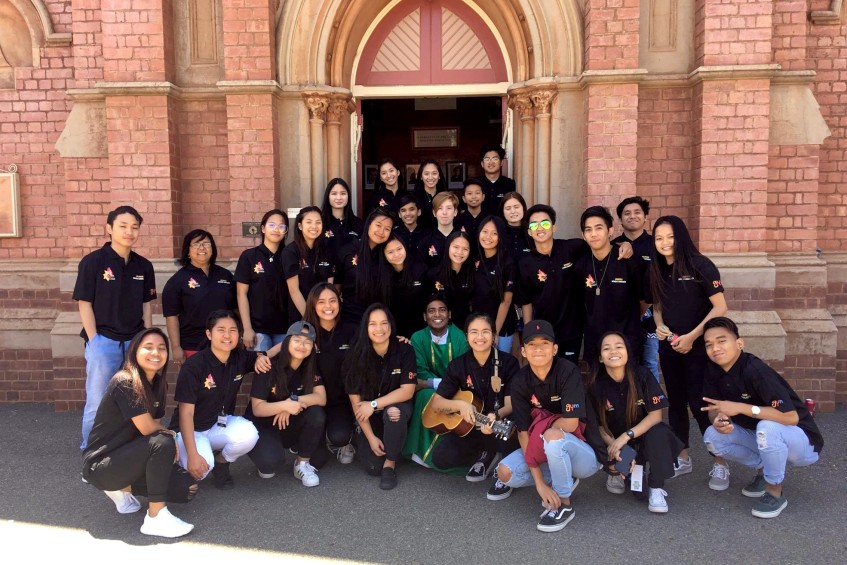 Fr Renald Anthony and the Goldfields Youth Ministry are currently raising funds to bring 100 youths to Perth for ACYF 2019. Photo: Supplied.
By Amanda Murthy
In less than one year the Archdiocese of Perth will host its first Australian Catholic Youth Festival (ACYF) from Sunday 8 December to Tuesday 10 December 2019.
More than 5000 youths from across the country are expected to gather at the Perth Convention and Exhibition Centre (PCEC), for large plenaries, workshops, expo and experiences to be under one roof while being centrally located to Perth CBD and public transport.
Kalgoorlie-based Goldfields Youth Ministry (GYM) is one-step closer to its goal of being able to fully fund all 100 of its youths to attend the festival.
Assistant Parish Priest Father Renald Anthony told The Record that the youth, supported by several parish and neighbouring school communities, have been working tirelessly to conduct a series of fund-raising projects since March of this year.
"When we heard that ACYF 2019 was going to be held in Perth, I prayed and wished that we could do something for our youth because they are wonderful people who do so much for the community, and I don't think many if not any of them have experienced a Catholic festival on this scale," Fr Renald said.
"We started without any resources – and for our first fundraiser during Lent, we managed to make a profit of $650, thanks to the generosity of Fr Joseph Tran from Armadale Parish, who helped organise and donate 100 packets of hot cross buns for us to sell."
Fr Renald explained that the following fundraising projects include GYM participation in the Mother's Day, Father's Day, and the current Christmas raffle sale.
"John Paul College, St Mary's Primary School and St Joseph's, Whitfords Catholic Primary School, Padbury Catholic Primary School, Sacred Heart College, Prendiville College and Newman College are some of the schools that have helped us a lot, and we are so thankful for this especially because most of our youth attend these schools," he cited.
"With all support we have now reached $25,000. Our goal is to reach $50,000, so we are halfway there!"
Fr Renald described the GYM group as passionate, loving and energetic adding ACYF would be the perfect avenue for them to learn more about God and grow together with the many other Australians attending.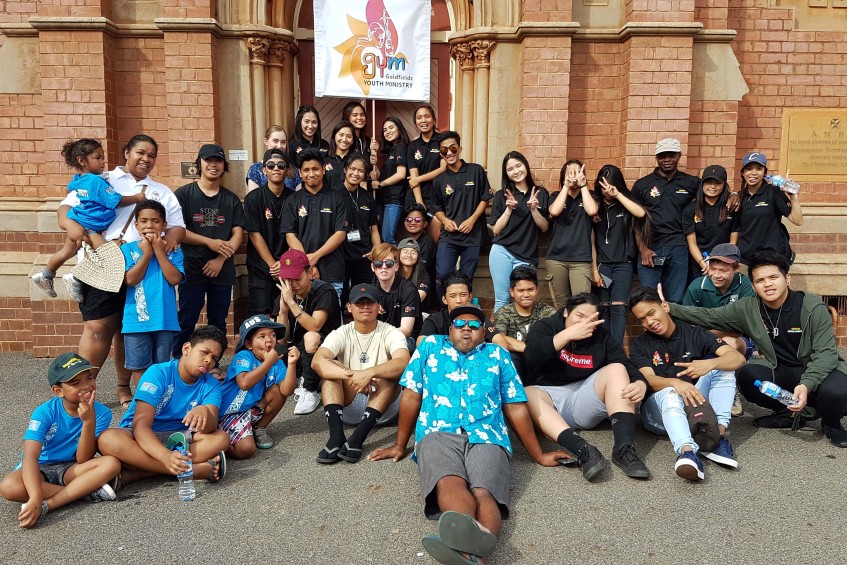 The Goldfields Youth Ministry is currently raising funds to bring 100 of its youth to Perth for the 2019 ACYF. Photo: Supplied.
GYM Volunteer worker Louella Rego said that the youth are excited to be a part of ACYF, especially after experiencing a mini-retreat recently hosted by Catholic Youth Ministry.
"We have a youth session every Friday and the youth love it, but to be able to travel to Perth as a group and spend time to get to know one another better for six days, that would definitely be a new experience to many and a memory they will not forget."
GYM Youth Leader and Ambassador Genevieve Ogden commended Fr Renald on his big vision and for always wanting the best for the youth.
"We are very lucky to have Father who initiated all of this, and the entire Perth community who have supported us thus far.
"I feel ACYF will truly be a completely new and refreshing experience for the youth as they get to know other youth from all across Australia, and I hope this will open up their eyes to endless possibilities as they get to know more about Christ and His love."
GYM participant Bradley Campbell said the youth group is excited for next year, and will continue to work hard to raise the remaining funds needed.
"I can't wait for us to reach our goal so that we can travel together, meet new people, praise God and represent the Kalgoorlie community at the ACYF.
"It's a once in a lifetime experience for me personally, and I know my friends would say the same," he concluded.
To donate for the GYM funds, contact 08 9021 2100.