2018 LifeLink CHRISTMAS APPEAL – Centacare equips Diana with life skills for the workforce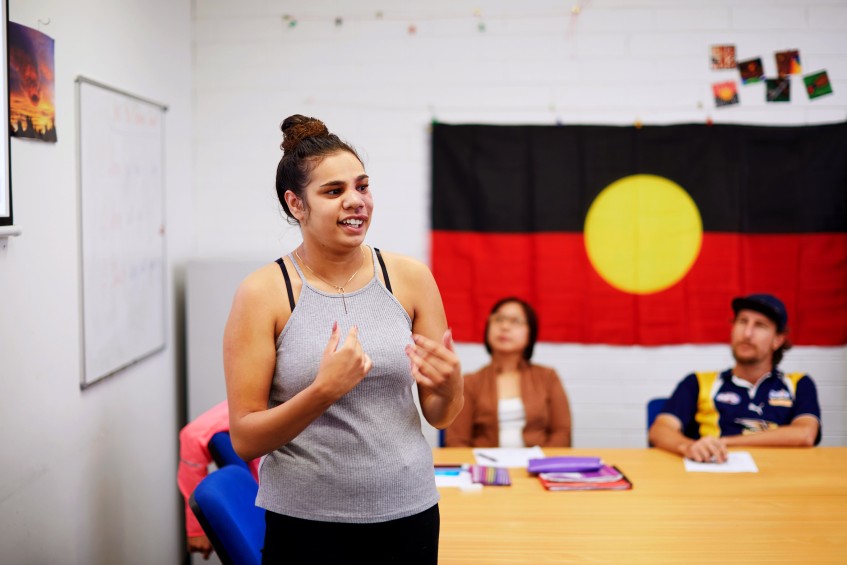 During her time studying with Centacare, Diana especially loved celebrating NAIDOC Week and sharing her culture with her fellow students. Photo: Supplied.
After Diana Bonney left high school, she turned to Centacare Employment and Training to further her education.
Centacare Employment and Training is an Archdiocesan social service agency receiving funding through LifeLink, made possible by the generous support of the Perth Catholic community of the Archbishop's annual Christmas Appeal.
The 19-year-old completed Centacare's Skills for Education and Employment (SEE) course earlier this year.
Having experienced troubles with her job search, Diana enrolled at Centacare to build her skills in order to go onto further training or to help her find work.
"I learnt a lot from that course, it worked out for me in the long run and I enjoyed it," she told The Record.
"Centacare Employment and Training was my starting point ever since I left school."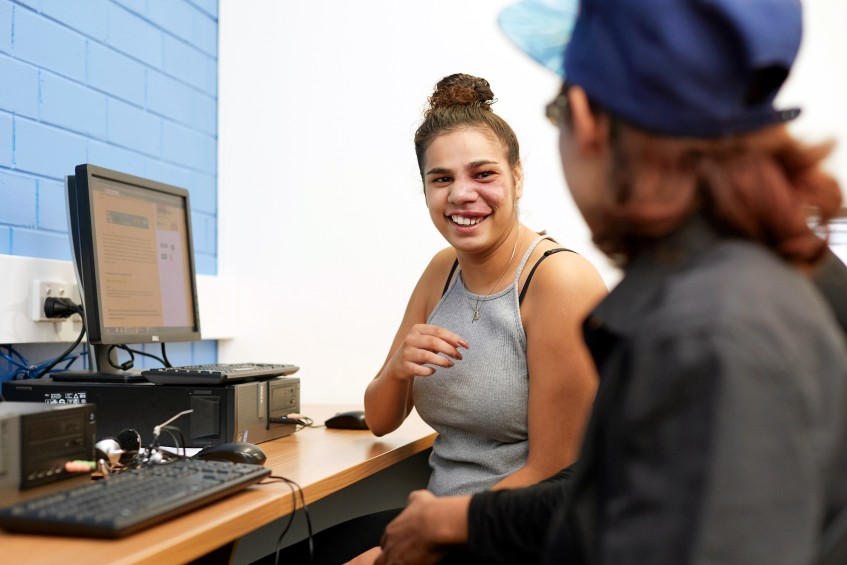 After enrolling on Centacare's SEE and GATE courses in April 2017, Diana Bonney has gained work skills to help her gain employment. Photo: Supplied.
Upon completion of the course, she had a two-month stint as an Aboriginal and Islander Education Officer at Ashburton Drive Primary School in Gosnells, followed by another two-month spell doing childcare at Coolabaroo Neighbourhood Centre.
"[Childcare] just came up and I just got offered the job – I loved it."
Diana's time studying in the SEE course enabled her to improve her literacy, numeracy, communication and public speaking skills, as well as her computer literacy.
It also gave her the opportunity to build her confidence and learn about workplace expectations to prepare her for employment.
She is now embarking on a Certificate III in Hospitality at Arrow Training, Osborne Park, where students are guaranteed to have a fly-in fly-out job after graduating.
"I'm doing four days a week [of study]. I wouldn't have the knowledge, and I may have jumped straight into employment with not much knowledge, the course was really helpful and I'm glad I did it instead of jumping straight into employment."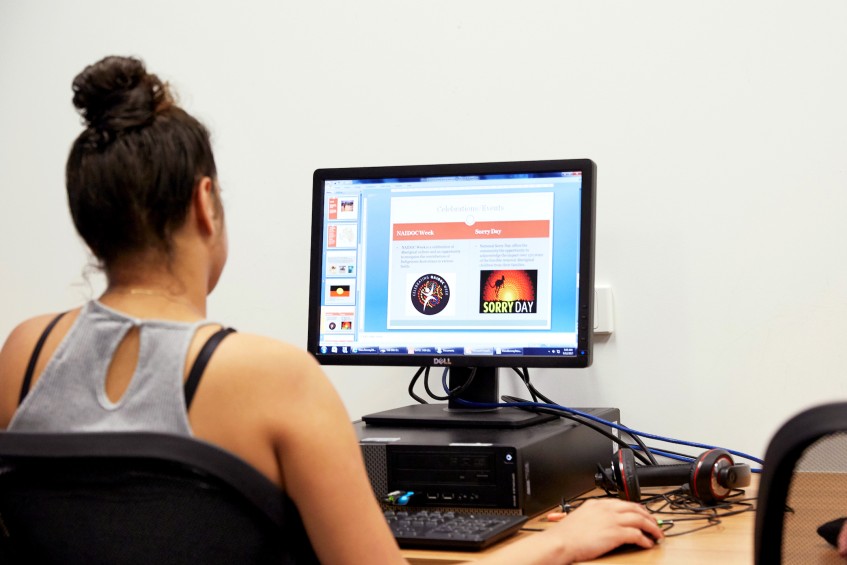 Diana Bonney working on her PowerPoint presentation about Aboriginal culture. Photo: Supplied.
Despite receiving several knock backs from various training and job applications whilst at Centacare, Diana stayed positive and transferred to the Kadadjiny Bidi program – a preparation for work course designed to help Aboriginal students learn about workplace expectations, small business skills and study towards a Certificate in Gaining Access to Education and Employment (GATE).
"The SEE programme really helped me to build different skills and has given me the confidence to move into the workplace," Diana added.
"I've also had the opportunity to present and share my Aboriginal cultural as part of NAIDOC Week at Centacare."
Shortly after applying for the role as the Aboriginal Islander Education Officer, Diana was told that she was successful and started her new job right away.
Through participating in the SEE and GATE programs, Diana now has the confidence and skills to successfully continue working in her new job.
Diana had also inspired other students at Centacare Employment and Training to continue to work hard on building their skills and persevere with their job search.
"Though we are sad that we won't see Diana around at Centacare anymore, we are very proud of her achievements and glad that she is thriving in her new job," said Lee-Anne Phillips, Chief Executive of Centacare Employment and Training.
For more information regarding Centacare's Employment and Training, visit: www.centacarewa.com.au
Watch Archbishop Costelloe's 2018 Christmas Appeal for LifeLink Video by Clicking Here
Click Here to read the Special Edition of LIFELINKS
Donate to LifeLink by Clicking Here