Twenty-first century learning alive at St Joseph's School, Moora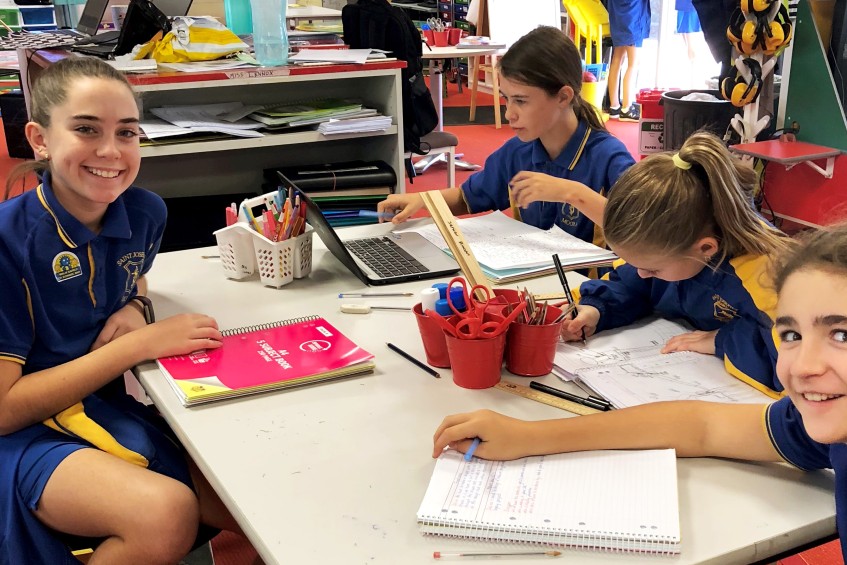 NAPLAN students of St Joseph's School, Moora are assessed in areas of numeracy, reading, writing, spelling, grammar and punctuation. Photo: Supplied.
By Amanda Murthy
The Year 5 and 6 students of St Joseph's School in Moora are embracing a new and effective way of learning thanks to the NAPLAN (National Assessment Program).
Developed by the Australian Curriculum, Assessment and Reporting Authority (ACARA) in 2008, NAPLAN is an annual assessment held each May for students in Years 3, 5, 7 and 9, that equips children with essential skills they require to progress through school and life.
Students are assessed in the areas of numeracy, reading, writing, spelling, grammar and punctuation.
St Joseph's School Principal Therese Bandy said the open-ended curriculum-based tasks offered by NAPLAN encourages students to use their initiative, teaching them to tackle problems with confidence and persistence.
"The feedback and results have been really positive, and we plan to include this program for the Year 4 students as well," Mrs Bandy said.
Senior Room Teachers Robyn Watson and Tarlee Lennox described NAPLAN classrooms as "a bright and comfortable space, filled with students who are seen learning individually and as a group".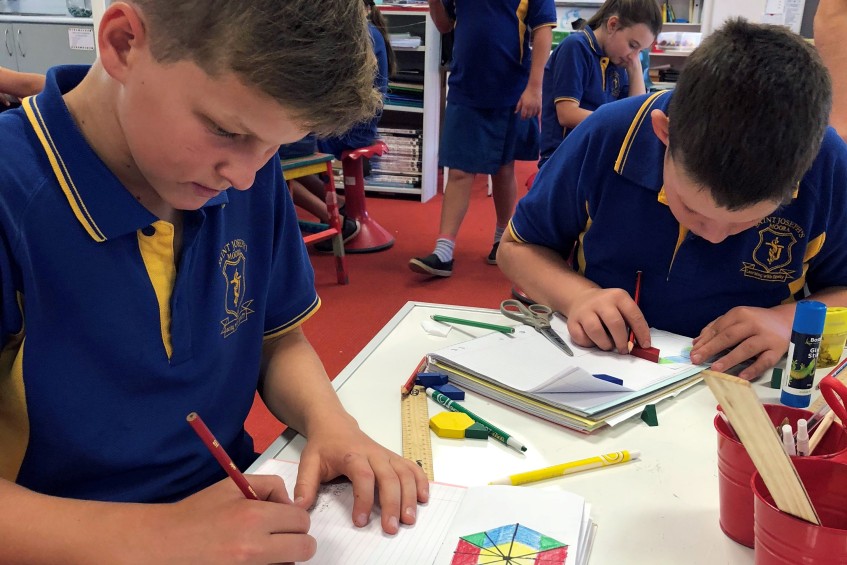 The NAPLAN initiated in 2008 has been adopted at St Joseph's School, Moora for Years 5 and 6 students. Photo: Supplied.
They said the classroom layout is more relaxed, as students are scattered throughout their designated spacious room, some on beanbags, stools, or at tables.
"Everything is conducive to assisting the students to become life-long learners in today's world. With every task provided thorough the program, students are given the opportunity to challenge themselves," Ms Lennox cited.
"The students develop a variety of strategies and use a wide range of resources to find their answers – it is exciting to watch them grow as a person."
Mrs Watson said she never fails to be amazed with the fact that the students are always so focused on their work and take responsibility for their own work.
"NAPLAN is designed in a way that focus is removed from the teacher and is student-centred," she explained.
"Students take responsibility for their own work and pride in the work they produce – I feel we are learning alongside the kids, and it is so much fun."
Mrs Watson added the other plus of NAPLAN is that the Religious Education (RE) subject is included in the syllabus for at least 30-minutes per day, and it is integrated into all the subjects.
"The students play an important part of the planning process for all RE Units, class liturgies, family, and school Masses.
"The chosen Christian Ministers take responsibility for the community's involvement in the school, for example, they organise collections and aid directed projects for the needy, and host the breakfast club every morning."
Students Hayley Bezedenhuit and Alexa Masanguay were both in agreement to their learning environment.
"We all have different ways of learning and we can learn at our own pace," Hayley expressed.
"I learn something new and it is so cool to know I get to grow every time I walk through the door," Alexa added.