NATIONAL: Perth Catholics donate $1.25M to Caritas Australia's annual Project Compassion appeal
it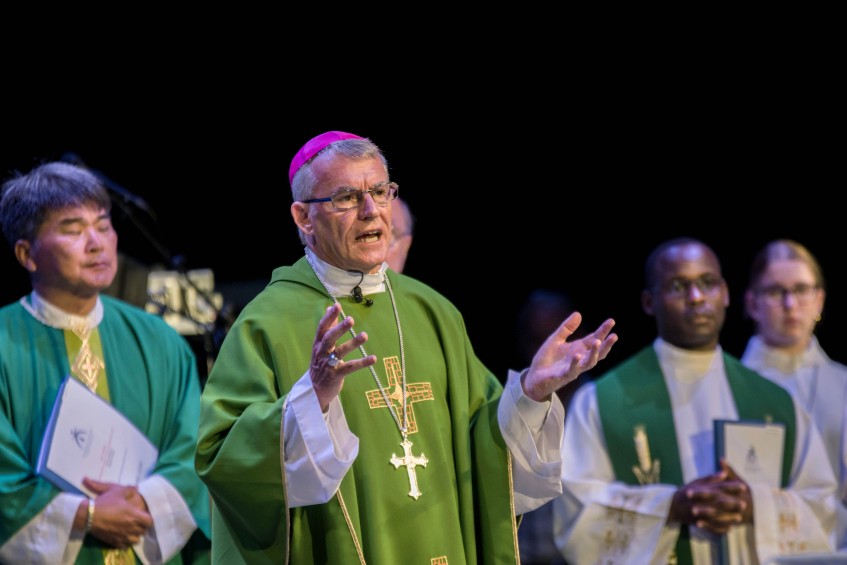 Archbishop Costelloe at the Perth launch for schools of Project Compassion on 13 February. Photo: Josh Low.
The Archdiocese of Perth community has done its part by joining in solidarity with the world's poor.
Archdiocesan parishioners and school students were among the thousands of generous supporters who together collected more than $1.25 million for Caritas Australia's Project Compassion campaign.
Caritas is the Catholic Church's aid and development agency, and part of one of the largest humanitarian networks in the world.
Held annually over the six weeks of Lent, Project Compassion raises awareness and funds to address extreme poverty and promote justice across the world.
The 2018 Project Compassion theme of "For a Just Future" highlighted the role that young people have to play in the solutions to the challenges facing their societies globally.
This year, $10.8 million was donated nationally to the appeal.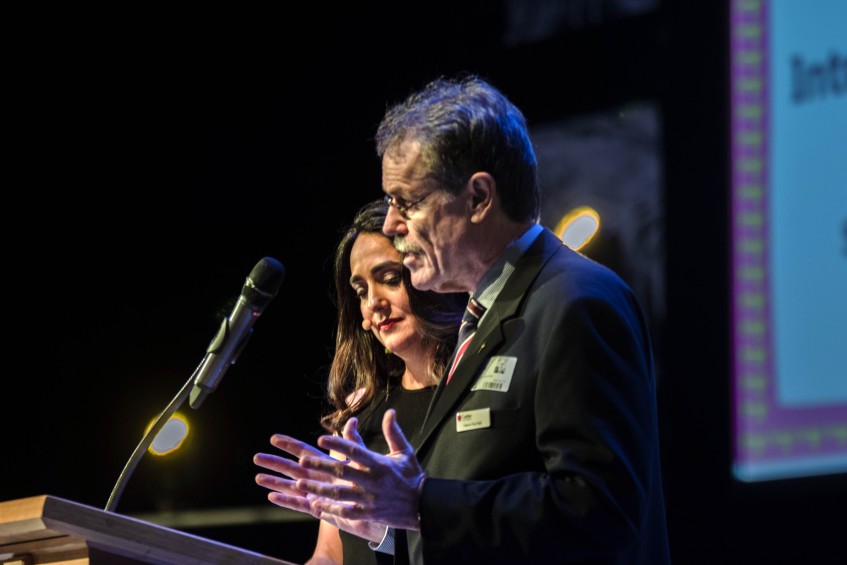 Caritas's Anita Finneran and Dcn Paul Reid at the Perth launch of Project Compassion on 13 February. Photo: Josh Low.
Caritas's Perth-based Community Participation Leader for WA & NT, Deacon Paul Reid, thanked the community for its ongoing support.
"Project Compassion is an ongoing demonstration of faith, love and generosity. We are grateful for each and every gift," Dcn Reid expressed.
"Since it began in Australia more than half a century ago, Project Compassion has helped to transform the lives of millions of people. This year's appeal brings one step closer to our goal of eradicating poverty in all its forms."
One of the highlights of Project Compassion in Perth was the launch event held at Newman College in Churchlands on Shrove Tuesday, 13 February.
Beginning with a traditional Aboriginal smoking ceremony and Welcome to Country, the 450 assembled students – representing Catholic secondary schools across the metropolitan area – participated in a justice-focused workshop led by Caritas WA/NT Justice Educator Anita Finneran.
The guests then attended Mass celebrated by Archbishop Timothy Costelloe SDB.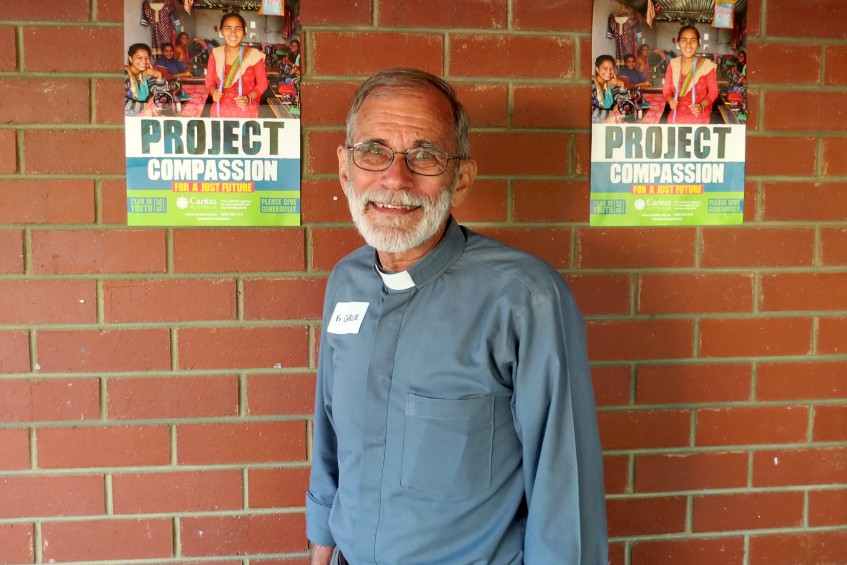 Fr Charlie Dittmeier, Maryknoll Project Director, at the Emmanuel Centre on 21 February. Photo: Matthew Lau.
The Lenten appeal in Perth included a visit from Fr Charlie Dittmeier of Maryknoll, Caritas's Cambodian partner organisation.
Fr Dittmeier, Director of Maryknoll's Deaf Development programme, shared his experiences with school students and parishes across the Perth Archdiocese and the Geraldton Diocese.
Keeping with the "Year of Youth" theme, stories from Nepal, Cambodia, Jordan, Australia, Mozambique, and the Philippines were shared during Project Compassion.
Money raised during from the appeal goes towards Caritas Australia's humanitarian and long-term development programs in Africa, Asia, Latin America, the Pacific, and with Australia's First Peoples.
Last year, Caritas Australia reached more than 2,000,000 people.
To learn more about Caritas Australia and Project Compassion, visit: www.caritas.org.au/projectcompassion
Click Here to watch the 'Thank You' video by Caritas.