LifeLink 2017 Christmas Appeal: Daydawn, a place to help turn your life around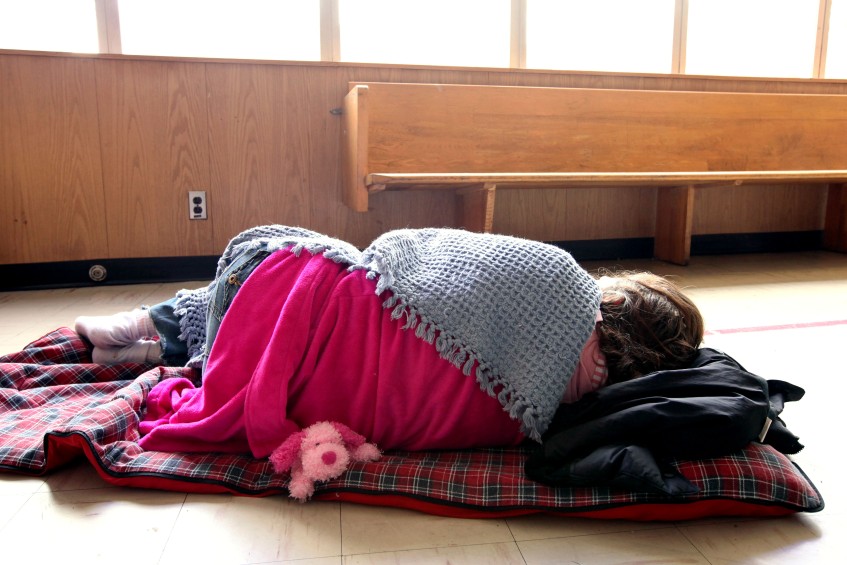 Homelessness is one of the many issues which Lifelink agency Daydawn responds to from its office in the Perth city centre. Photo: CNS/Barbara Walton, EPA.
By Caroline Smith
With homelessness on the increase in Western Australia, it is often difficult for people to find support services that can help them turn their lives around, but for Fremantle local Brenda, staff at Daydawn Advocacy Centre have been a source of practical advice and help.
The Archdiocesan agency was opened in 2007 to provide advocacy for Aboriginal people in areas such as housing, finance, healthcare, education and legal support.
Located at Aberdeen Street in the city centre, the agency welcomes people from around the metropolitan area, as well as those who have recently moved from the country, providing them appointments with a range of staff, both paid and voluntary.
Brenda (32), spoke with The eRecord on a busy day at the centre, explaining that she visits Daydawn mainly to find public housing and get help with her addiction.
"At the moment they're helping me get a house, so I can have a roof over my head, so I'm not living on the streets all the time," she said.
"That will help me get off drugs so I won't have to come here for help. You've got to ask for help sometimes, there's no harm in that."
She added that Daydawn staff such as legal advisor Betsy Buchannan were a great source of non-judgemental support to her and her partner, who was also present.
"I really appreciate how they help us: we might be homeless and drug users, but the people we meet here know we're trying to get somewhere in life," Brenda said.
"It's always busy here, but they're never too busy to book an appointment for you. I first came to Daydawn as a kid, when they helped my mum find a home, who had been on the streets since she had a drinking problem."
Brenda said she had grown up in the Fremantle area, and was hoping to find a home there with her partner in the future.
"I'd like to find a place in Fremantle – I was brought up there and I loved it. Sometimes when I'm down I like to go and spend time there," she said.
"Once I've spoken to someone here about housing, I'm going to get booked into rehab at a place down the road.
"One of the staff at the rehab told me they have a bed there, and I want to start over again. We all make mistakes in life, but you've got to pick yourself up."
Daydawn Director Mark Reidy, said housing and homelessness were key concerns for the agency, adding that similar services were coming under increasing pressure in Perth due to social and economic factors.
"Our main focus is trying to prevent eviction of families from public housing. We are also seeing an increasing number of homeless people seeking somewhere to stay, both immediate and long term," he said.
"I think most services in this area are being swamped by people seeking housing. We also regularly deal with deaths and funerals, domestic violence, and assisting people with financial struggles."
"I see Daydawn as a haven of hope for a marginalised part of the community that faces so many hurdles. Through the generosity of parishioners and the dedication of our team of volunteers we are able to at least try to provide a glimmer of hope for those who often feel themselves trapped in darkness."
Watch Archbishop Costelloe's 2017 Christmas Appeal for LifeLink Video by Clicking Here
Click Here to read the Special Edition of LifeLinks
To donate to LifeLink Click Here