ORDINATION TO THE PRIESTHOOD: Called to be examples of God's word

Six Deacons will be ordained to the Priesthood on 17 November, Friday at St Mary's Cathedral and become ministers of Christ's message to the world. Photo: Ron Tan.
By Natashya Fernandez
Six Deacons will this Friday 17 November be ordained to the Priesthood at St Mary's Cathedral to become ministers of Christ's message to the world.
In an interview with The eRecord, Deacons Tung Vu and Konrad Gagatek, both migrants from Vietnam and Poland respectively, speak about their vocations and their desire to be true examples of God's word, as their reach one of the greatest milestone in their spiritual journey.
Currently assisting at Ballajura Parish, St Mary MacKillop Catholic Church, Deacon Tung said that his faith and commitment to his vocation was nurtured by the deep-seated faith of his parents from childhood.
"It was my parents' efforts that instilled and planted the seed for my faith. Growing up I was involved in our parish and seeing the dedication and hard work of the priests and nuns helped me affirm my calling to the priesthood," he said.
As the youngest of six children and growing up in Hanoi, Deacon Tung joined the local St Joseph Minor Seminary at the age of 18 and expected to serve his priesthood in Vietnam. All that changed when in 2010, then Archbishop Barry Hickey offered to educate a priest to assist the bishop of his diocese.
"I then entered St Charles Seminary and continued my studies by attending courses at The University of Notre Dame in Fremantle," he said.
While adjusting to life in a Western country was new to him, Deacon Tung said this aspect challenged his life on a daily basis.
"It is not easy when you go to a country in which everything is new to you, you have to learn everything for example, English, and learn how to adapt to a new culture and new people. But as a man who is following God's call, I always entrust myself to the Lord and Our Lady wherever I am and in whatever I do. Therefore, I trusted that the Lord has called me to follow Him and He will guide my every step.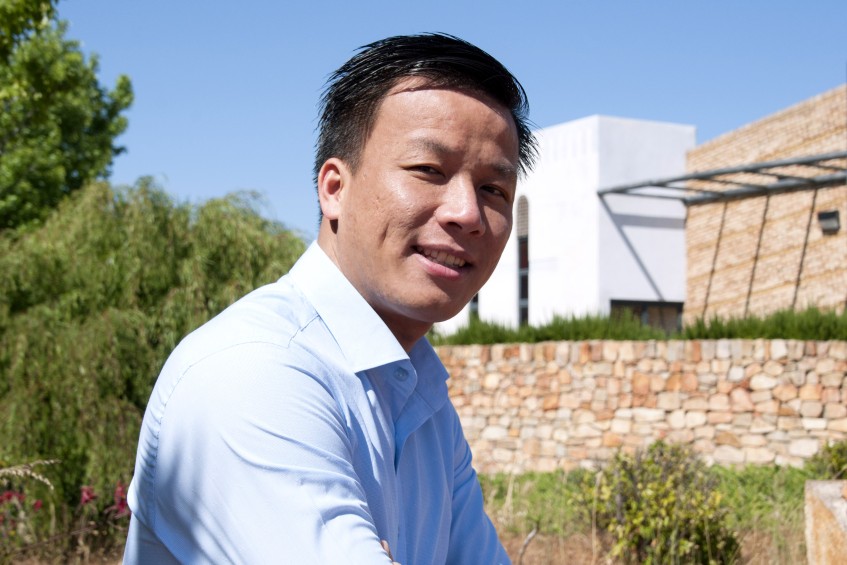 Deacon Tung said that his faith and commitment to his vocation was nurtured by the deep-seated faith of his parents from childhood. Photo: Marco Ceccarelli.
Despite the challenges that came his way, Deacon Tung said that his whole world changed when he saw a future for himself in the Archdiocese of Perth.
"I am very grateful to my former Bishop Joseph Dang Duc Ngan who released me to pursue my vocation in this Archdiocese," Deacon Tung said.
As the day to his priestly ordination approaches, Deacon Tung said that on a human level, his commitment fills him with a sense of fear.
"But this is countered by the knowledge that God doesn't call us without the assurance of his grace and support.
"I am very privileged to have members of my immediate family, my mother, my brother who is a priest and my sister who is a nun and two uncles who are priests, present to celebrate this special moment with me.
"I look forward to taking this step closer to becoming a shepherd of His flock and being of service to the family of God, wherever I am sent."
Family home was the first seminary for Deacon Konrad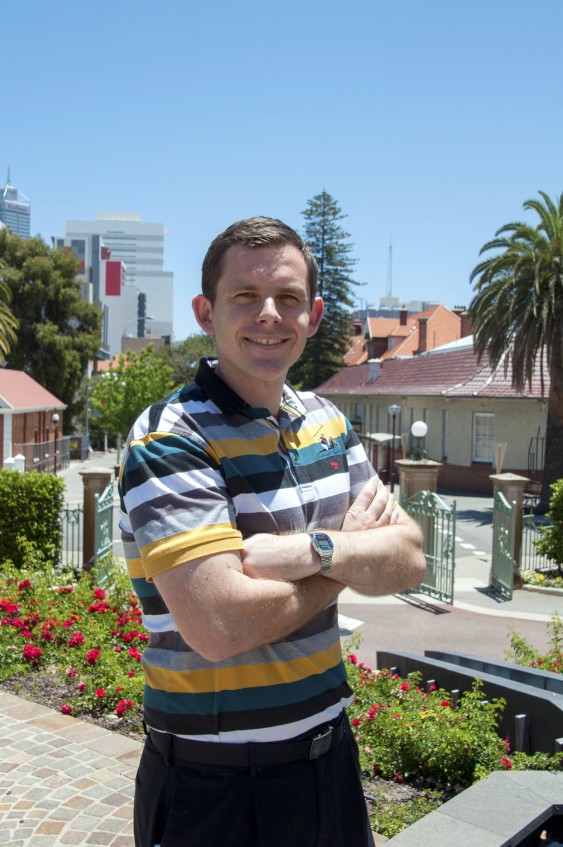 For Deacon Konrad Gagatek, in spite of his comfortable life growing up, he couldn't escape God's persistent calling in his life. Photo: Marco Ceccarelli.
For Deacon Konrad Gagatek, life has been a rich blessing. His family migrated to Australia in 1991 when he was just a little boy and was given the best in education and opportunities in life. As he grew, and being particularly inspired by his Principal in High School, Deacon Konrad began to open his heart to the will of God in his life.
During high school he began to feel a stirring in the heart which continued after graduating from University.
After careful spiritual direction, Deacon Konrad decided to enter the Seminary thinking that God may be calling him to be a Priest.
"I applied for admission into St Charles Seminary, Guildford in 2011 and a few months later received an acceptance letter from Emeritus Archbishop Barry Hickey.
"However, St Charles Seminary was really my second seminary. The first one I attended and the much more influential one was the Gagatek Seminary - my family home.
"My family have been a constant support; encouraging me to take my discernment seriously and to respond generously to wherever God may be calling me to. My family has sacrificed a lot for me to be in the position I am today and I am eternally grateful for having such a caring family.
"Being intellectually formed is so imperative for any Christian. To be given the opportunity to learn what the Church teaches and, just as importantly, what it doesn't, has been a real blessing.
"There is a lot of intellectual gymnastics going on in our culture, which, however well-intended, has caused deep confusion, hurt and depression.
"I have found the Church's teaching to be life-giving, nourishing, challenging, dignifying, insightful and remarkably sensible," Deacon Konrad said.
Thinking about his ordination to the priesthood on Friday, Deacon Konrad said that he is nervous but, thanks be to God, is in a good place spiritually.
"I am very aware of my own limitations and the grandeur of the gift that I am about to receive.
"I recently had the opportunity to retreat from my duties at the Gosnells Parish and travel to New Norcia to spend some time in prayer. I was blessed to be spiritually directed by one of the holy monks there, Fr David Barry OSB.
"My ordination to the priesthood will involve sharing the Good News of redemption in and through Christ Jesus. I want to always be committed to serving the Church, to be praying for and with the Church.
"I want my life to revolve around the Eucharist, and to offer the great gift that I have all too often received myself – the forgiveness and mercy of God through the Sacrament of Reconciliation," Deacon Konrad concluded.