Collaboration was key at inaugural Social Outreach Collaborative meeting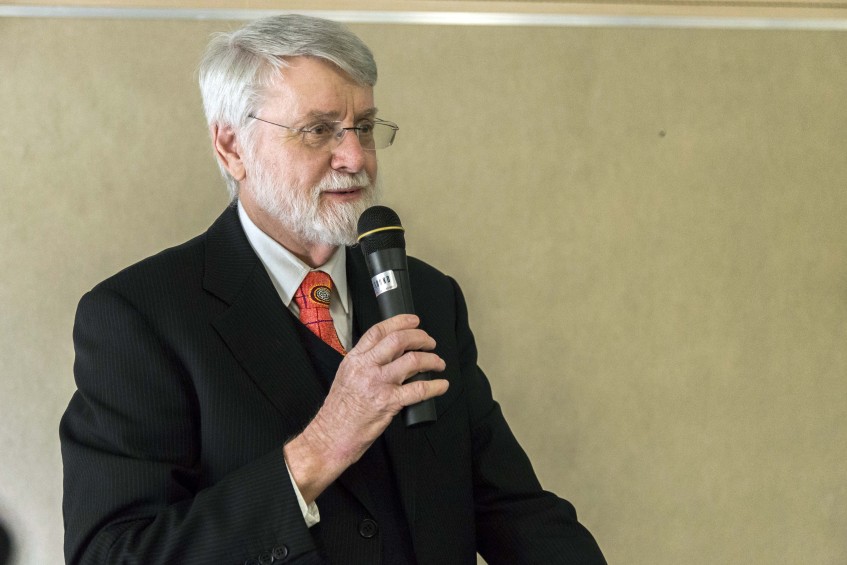 Directors and representatives from 21 agencies and organisations of the Archdiocese on 27 October came together to share with each other the who, what, why, where and how of the work they undertake on a day-to-day basis. Photo: Feby Plando.
By Natashya Fernandez
Directors and representatives from 21 Catholic agencies in the Archdiocese gathered together to build networks, collaborate and find opportunities for partnerships at the Social Outreach Collaborative Meeting which took place on 27 October at the Newman Sienna Centre.
The meeting was a fresh opportunity for the directors to build new networks and opportunities for partnerships.
The event saw CEOs, Directors and representatives from each of the 21 agencies meet and greet each other, whether for the first time or through working together, and present a short video and presentation for six minutes of their story and the good works they do in the Archdiocese.
Vicar for Social Outreach, Dr Terry Wilson, said that at the launch of the Archdiocesan Plan in 2015, Archbishop of Perth Timothy Costelloe SDB recognised that many organisations and program existed but stated, 'I want to strengthen these initiatives, encourage mutual collaboration and support, and also identify areas where the Church could contribute but is not as yet active'.
"Outreach and advocacy are a beautiful sign of God working in us and an important part of our faith development. They are inextricably linked and an opportunity for each of us to bear witness to the Gospel," Dr Wilson said.
"This event is the first of many and is essentially a getting-to-know-you conference. When I talk to people about the various agencies, some of them do not know who or what the other agencies do, so the Collaborative Conference day was all about bringing them all together to understand what the other does and explore ways to collaborate," Dr Wilson said.
Each agency, including several who are also under the banner of LifeLink, aimed to show the others something unique and positive about the good work they are doing in the Archdiocese.
Established by now Emeritus Archbishop Hickey in 1994, LifeLink helps provide financial and promotional support to the many agencies established or assisted by the Church.
From the great works Aboriginal Catholic Ministry (ACM) has been doing this year, visiting hospitals, with the launch of their first Aboriginal AA Group and holding children's faith and culture days to Centacare's Skills for Education and Employment (SEE) that help youths at risk, migrants and refugees transform their lives through education, training and employment, agencies from across the metro areas highlighted their works.
The Social Outreach Collaborative Meeting was a fresh opportunity for the directors to build new networks and opportunities for partnerships. Photo: Feby Plando.
Director for Emmaus Community, Brother Alan who has been with Emmaus for the last 21 years said he will continue to dedicate his life to helping the downtrodden since he moved to Perth in 1995.
"Emmaus Community provides long-term community living for people living with Mental Health Illness. We have 50 people living with us and provide services and assistance for about 150 families and friends.
"We aim to provide people with a space to grow. Mental illness is obviously not a cuddly cause and we provide the Christian message of radical inclusivity, we do it through prayer, love and respect. Even though we are a Catholic organisation, we welcome everyone.
"As Mother Teresa said, isolation is the worst thing that can happen and it happens more in western culture. So if we can create more communities as I see here, we are on the right track," Brother Al said.
The Archdiocese's two newest agencies (established this year) present for the occasion, including Post Abortion Grief Counselling Service and the Western Australian Catholic and Migrant Refugee Office (WACMRO), both agencies' aim is to provide services to people who are vulnerable and looking for support.
Archdiocesan Manager for Research and Project Development, Tony Giglia, said that through research and feedback, there was certainly a need to provide some support through the Archdiocese.
"It confirmed the view that people who found themselves in this situation were requiring support, sometimes many years after termination has taken place and they needed sustained support and access to services to enable them to come to terms with what had happened," Mr Giglia said.
"We approached four organisations, including Centrecare, Pregnancy Assistance, the Fullness of Life Centre and Abortion Grief Australia, who have all signed a Memorandum of Understanding with the Archdiocese of Perth.
"The services advertised through the Archdiocesan website has links attached to these agencies. As long as people self-identify that they have accessed these services through the website, we ask no questions about who they are, the service is provided free of charge."
Mr Giglia added that while the agency has only been running for a few months, it will be evaluated next year after 12 months of functioning.
"We are collecting data on the number of people who access the service and how many sessions they access to give us some understanding of what that might mean into the future," he said.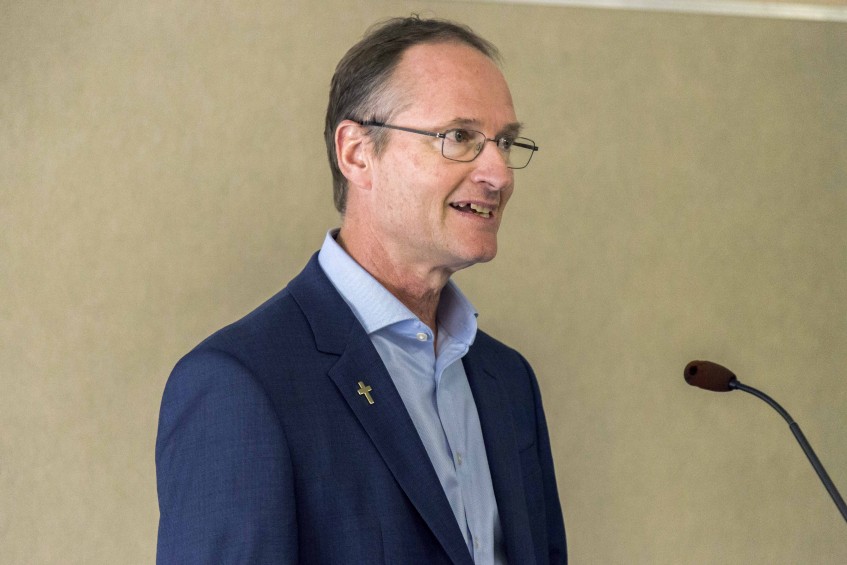 The Archdiocese's newly established Western Australian Catholic and Migrant Refugee Office (WACMRO) aims to provide services to help migrant and refugee persons into their new life in the Archdiocese. Photo: Feby Plando.
Director for the newly established WA Migrant and Refugee Office (WACMRO) Deacon Gregory Lowe who has been in his role for the last two months said that the new initiative is an exciting and wonderful opportunity.
"WACMRO seeks to assist and support migrants and refugees in a manner that upholds their dignity and enabling them to feel a sense of welcome and belonging in the Parish and broader community.
"According to WACMRO Constitution, the office is set up to help migrant and refugee persons into their new life here in the Archdiocese, work with the migrant chaplains to address concerns as well as to raise awareness of the migrant and refugee experience," Deacon Lowe explained.
With a new office soon to open in January 2018, Deacon Lowe said that he is looking forward to working with the WACMRO team as he prepares for a busy 2018.
With a purpose to introduce and create alliances with each other, Dr Wilson said that the morning turned out to be very productive.
"The purpose of today was to introduce each other and find out what other agencies do under the Archdiocese, and we have been successful in doing that. During the morning, I have seen agencies collaborate and network with each other.
"We are working to keep the momentum going through the Catholic Social Services WA, which has received good feedback from the Archbishop and Bishops. We have had unanimous support at the Social Outreach Network, so I think we are on the right track. It will also give us the opportunity to bring in some of the smaller agencies as well," he concluded.
To find out more about all the 21 agencies and to see the good works being done in the Archdiocese, pick up a copy of The Record Magazine's Social Outreach edition, available at your parish.