ARCHBISHOP'S WINTER APPEAL for LifeLink: Being the face of Christ to those in need through practical demonstrations of faith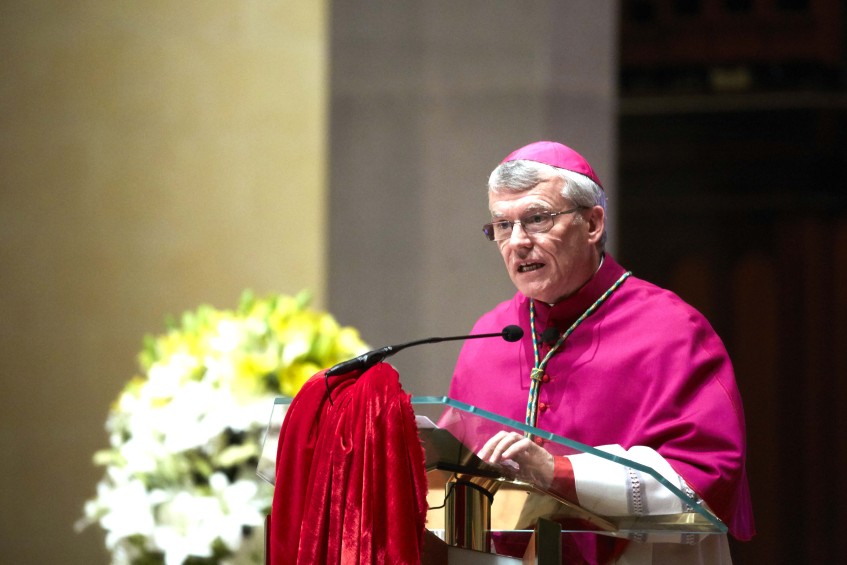 Most Rev Archbishop Costelloe called for the practical demonstrations of our faith in truly reflecting the face of Jesus to others, and at the same time encountering the face of Jesus in them. Photo: Ron Tan
By Josh Low
LifeLink is the umbrella organisation which provides ongoing funding support for the Church's social service agencies which deliver professional services and caring assistance to thousands of people in need throughout Western Australia each year. In 2017, more than 34,000 Western Australian families and individuals will be helped by a LifeLink agency.
The Shopfront WA is one of the agencies dedicated to offer assistance to those in need, with its specific role and function being to relieve poverty and suffering through the provision of practical assistance, hospitality and fellowship, predominantly through the help of a team of volunteers.
In his Winter Appeal for 2017, Archbishop Timothy Costelloe SDB said God seeks to be present and active in the world through us.
"As Saint Teresa of Avila would say, 'ours are the eyes with which God looks with compassion on this world, ours are the feet with which the Lord walks to do good, ours are the hands with which He blesses all the world'," the Archbishop said.
Archbishop Costelloe added that faith is 'a living, growing relationship with the Lord which requires nurturing, reflection, engagement, expression and importantly, positive action,' to thereby do God's will.
"What does it mean to 'do the will of my Father who is in heaven'? For us as Christians it is about following the one who said, among other things, 'Whenever you give a cup of water to someone who thirsts, or clothes to someone who is naked, or shelter to someone who is homeless, you do it to me' (cf Matt 25:31-46).
"We deepen our relationship with the Lord in many ways, and especially when we gather together to celebrate Mass and receive Him in Holy Communion.
"We then express this relationship in the love and care we share with others, both those closest to us and others who are in great need.
"It is in our actions, the practical demonstrations of our faith, that we truly reflect the face of Jesus to others, and at the same time encounter the face of Jesus in them," he said.
Archbishop Costelloe also encouraged those who may not have time or the opportunity to volunteer at a charity or work for a welfare agency, to generously support the work of Church organisations such as LifeLink, so that agencies like The Shopfront can continue their support of people in our community who are struggling.
Director of The Shopfront, Damian Walsh, says that there has been up to a 30 percent increase this year in the number of people coming to the agency for assistance.
Last year alone, The Shopfront responded to 1,033 emergency calls for housing, distributed 1,289 bundles of clothing, 2,944 food hampers and 10,492 packages of take-away food, handed out 781 blankets to people living on the streets last winter, welcomed 947 homeless people to use the Centre's shower facilities and saw some 900 volunteers offer support.
"Without the financial support LifeLink provides, we would not be able to assist the increasing numbers of people coming to us for help.
"Many of those who come to us are caught in difficult situations, and looking for a safe place to be, to eat, or just to have someone to talk to."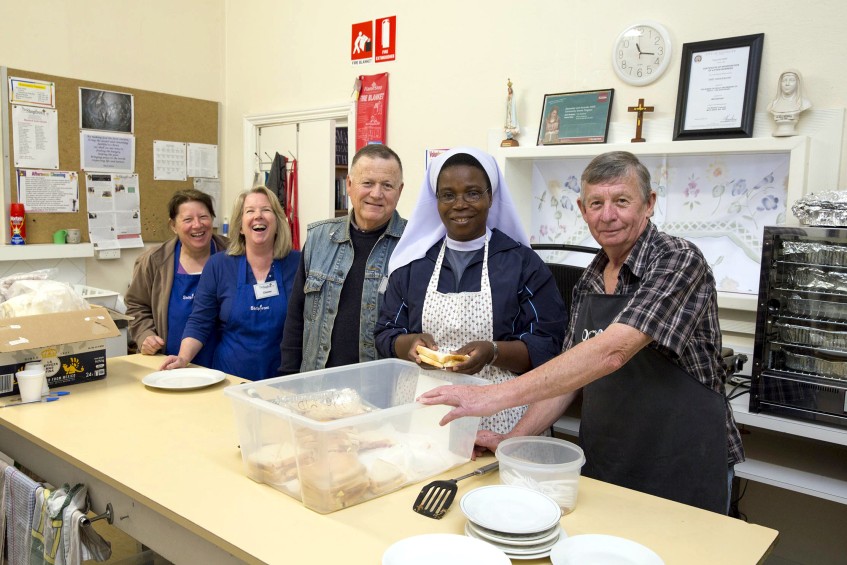 The Shopfront is an agency supported by LifeLink, which is predominantly run with the help of a team of volunteers, providing practical assistance, hospitality and fellowship to those struggling. Photo: Supplied
Mr Walsh added that in his experience so far, he has felt privileged to have been able to walk with people on their journeys, and urges everyone to provide any form of support they can where possible.
"It's not only about the money, we are also in constant need of volunteers to cope with the increasing numbers of those seeking assistance.
"We are so very grateful for the all the help, whether through monetary donations or volunteer work," he said.
Your generous support of the Archbishop's 2017 Winter Appeal for LifeLink ensures organisations like The Shopfront continue their 'mission of care' to people most in need in the community.
The goal this year is to raise more than $300,000 to ensure that the LifeLink agencies will respond, on behalf of us all, to the calls for help from people in need this winter.
To donate to the Archbishop's appeal, please visit www.lifelink.com.au