BLESSING OF GRIVER HOUSE: Archbishop urges staff to 'walk in the footsteps of the Good Shepherd'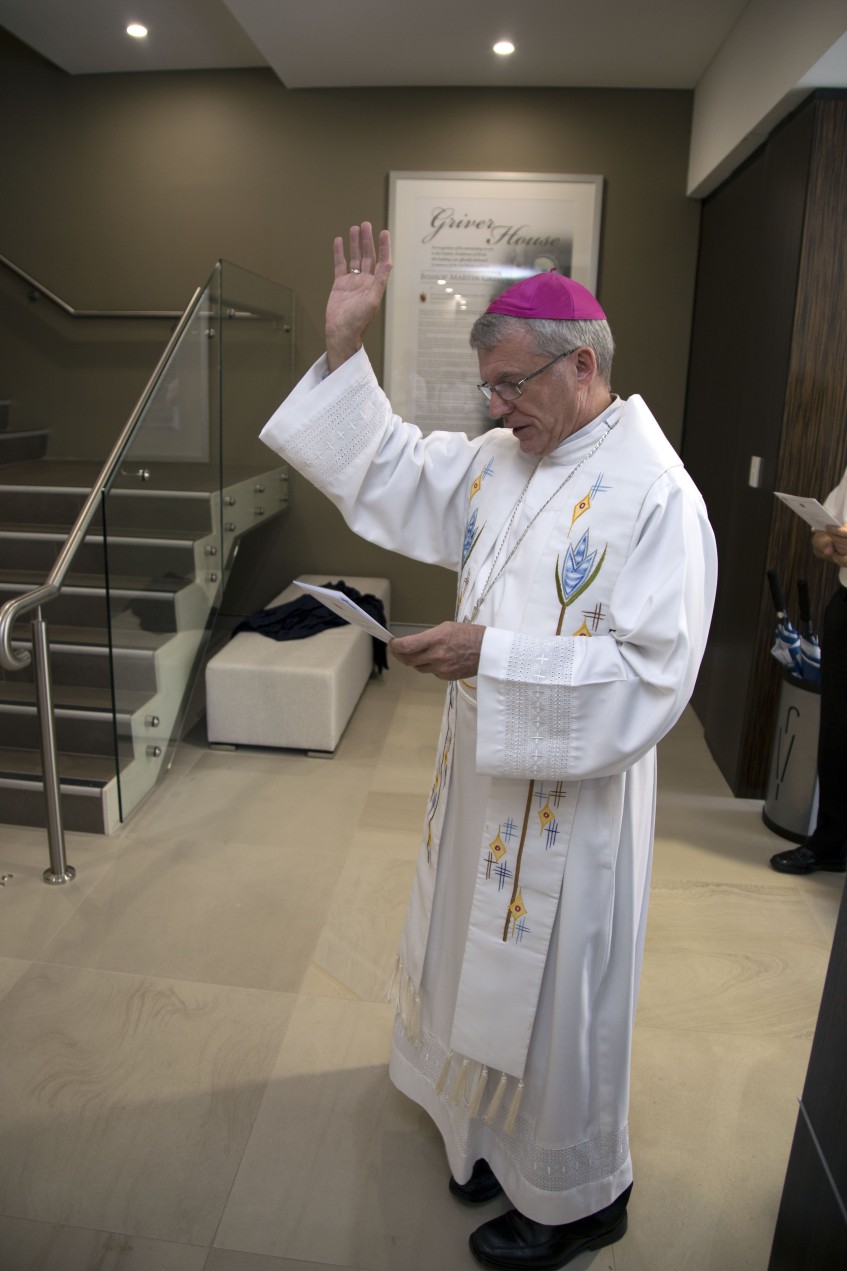 Perth Archbishop Timothy Costelloe blesses the new Office of the Archbishop and Archdiocesan Administration Centre – known as Griver House – on Thursday, 8 December 2016. Photo: Jamie O'Brien
By Rachel Curry
The new Office of the Archbishop and Archdiocesan Administration Centre – known as Griver House – has been blessed and officially opened by Perth Archbishop Timothy Costelloe SDB.
In blessing and opening the new offices, the Archbishop prayed that it would be a place filled with the love and presence of Christ.
The ceremony took place on Thursday, 8 December and was attended by Archdiocesan employees, who moved into the new building in the Perth CBD last April, and special guests.
The Archbishop said the new facility was borne out of "a long period of reflection, consultation and prayer by many members of our Archdiocese".
"It will be a centre for the administration of our Archdiocese and a place where we may come to know one another and give witness to our faith in Christ," he continued.
"We pray that the presence of Christ and the power of His Spirit may always echo from its walls."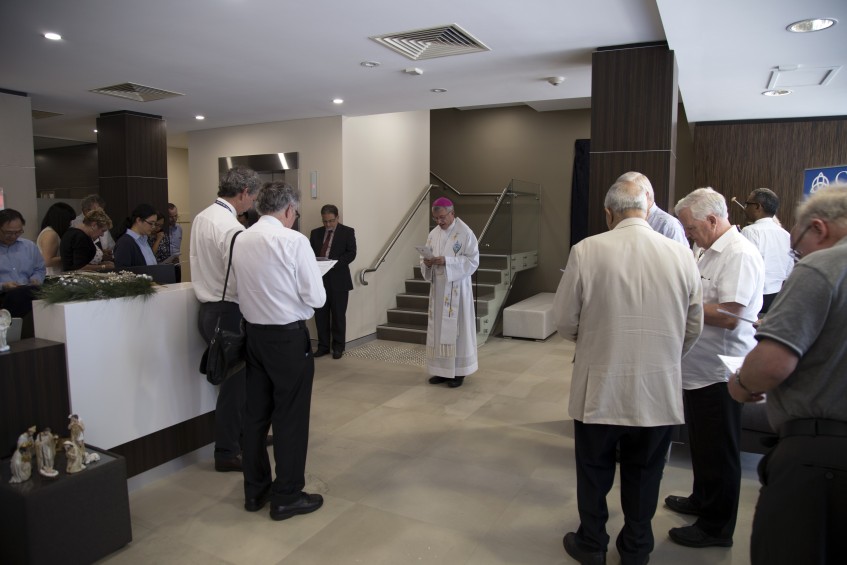 Archdiocesan employees, who moved into the new building last April, and special guests listen to Perth Archbishop Timothy Costelloe during the Blessing and Official Opening ceremony. Photo: Jamie O'Brien
The Archbishop reminded those present that God sent His only Son to be our Saviour, and that as a Church, we are called together to carry on the work of salvation.
"We seek to do so by walking in the footsteps of the Good Shepherd, thus creating a true community of disciples," he said.
"May we all come to know more deeply the love and presence of Christ among us, experience the joy of His friendship, and grow in the spirit of generous service which is the characteristic of all who seek to follow Christ."
As well as functioning as the central administration of the Archdiocese, Griver House also encompasses LifeLink, the Catholic Development Fund and the offices of Archbishop Costelloe, Auxiliary Bishop Don Sproxton and Vicar General, the Very Rev Father Peter Whitely.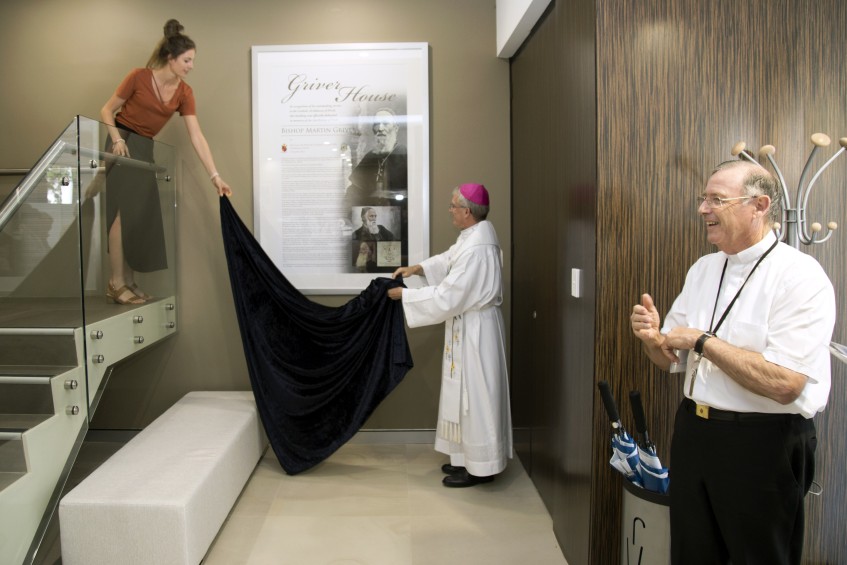 Perth Archbishop Timothy Costelloe unveils a commemorative poster recognising the significant contribution of Bishop Martin Griver, while Vicar General Father Peter Whitely looks on. Photo: Jamie O'Brien
The building is named after former Perth Bishop, Martin Griver, who was a significant figure in the early history of the local Church.
The Spanish missionary arrived in Western Australia in 1849 and was appointed as Apostolic Administrator of the Diocese of Perth in 1862, before serving as its Bishop from 1873 to 1886.
His many achievements include the construction of the Cathedral of the Immaculate Conception of the Blessed Virgin Mary (St Mary's Cathedral) and the strengthening of the Church's role in social welfare, at a time when the government offered limited assistance.
Griver House is located at 249 Adelaide Terrace and is open from 8.30am to 5pm Monday to Friday. To contact reception, call 08 6104 6000.