The Shopfront celebrates joy of giving and receiving at 2016 Christmas Party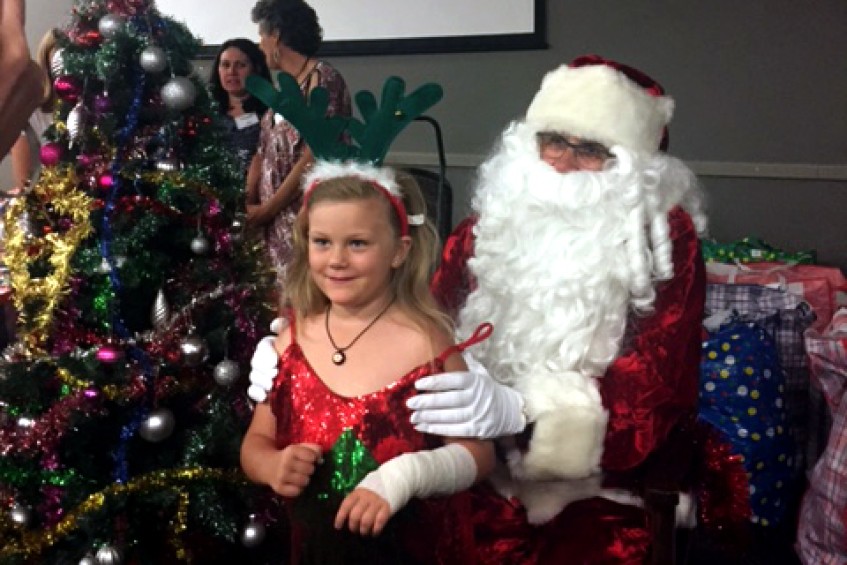 As per tradition, The Shopfront Christmas Party featured the arrival of Santa Claus, who handed out bags of gifts to all those present, giving guests – particularly children – the opportunity to sit on his lap, take photos and for those who wished to do so, exchange a few words. Photo: Supplied
The feeling of joy that comes from helping those in need and being helped by volunteers throughout the year 2016 could be sensed at the recent Christmas Party for The Shopfront.
Attended by more than 300 people on 10 December, the event offered volunteers, staff, benefactors and anyone who has sought assistance from The Shopfront an opportunity to come together, share a meal and enjoy a variety of Christmas carols.
As per tradition, the lunch was followed by the arrival of Santa Claus who handed out bags of gifts to all those present, giving guests – particularly children – the opportunity to exchange a few words.
Individuals from the local community, businesses and schools donated gifts and food, as well as their time, to help on this day.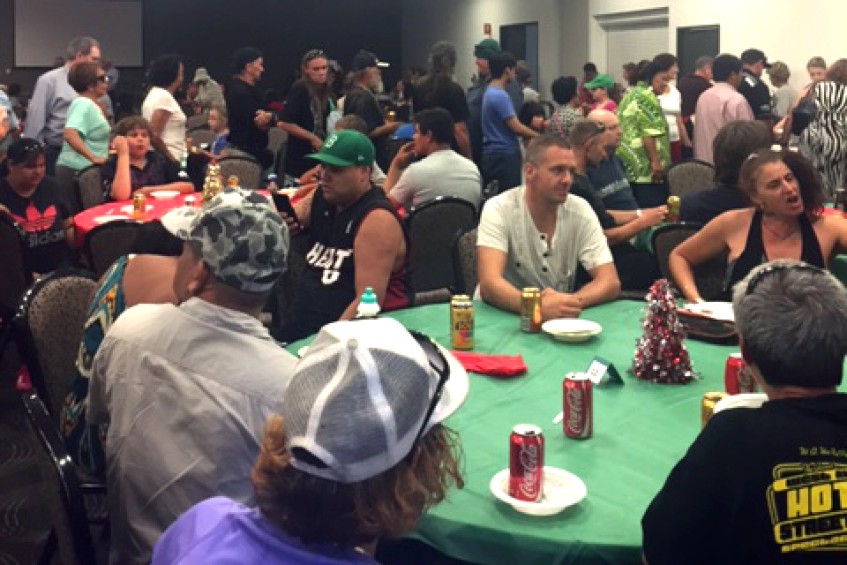 The role and function of The Shopfront, one of the Archdiocese of Perth's LifeLink agencies, is to relieve poverty and suffering in an environment that offers practical assistance, fellowship and hospitality.
First established in late 2001 and officially opened in 2002 in recognition of the growing needs of the most vulnerable living in the inner city, The Shopfront has since helped thousands of people with issues such as homelessness, mental health issues, emergency housing as well as budgeting, addiction, violence and loneliness.
Run predominantly by a team of volunteers who offer assistance in a friendly, non-bureaucratic manner, one of the aims of The Shopfront is to develop relationships with people who are regular visitors at its headquarters on Whatley Crescent, Maylands. The friendship they experience at The Shopfront is vitally important to their well-being and quality of life.
The agency also featured in Archbishop Timothy Costelloe's 2016 Christmas appeal for LifeLink, an initiative which invites members of the Archdiocese to donate funds to support LifeLink – the umbrella fund raising organisation under which The Shopfront falls.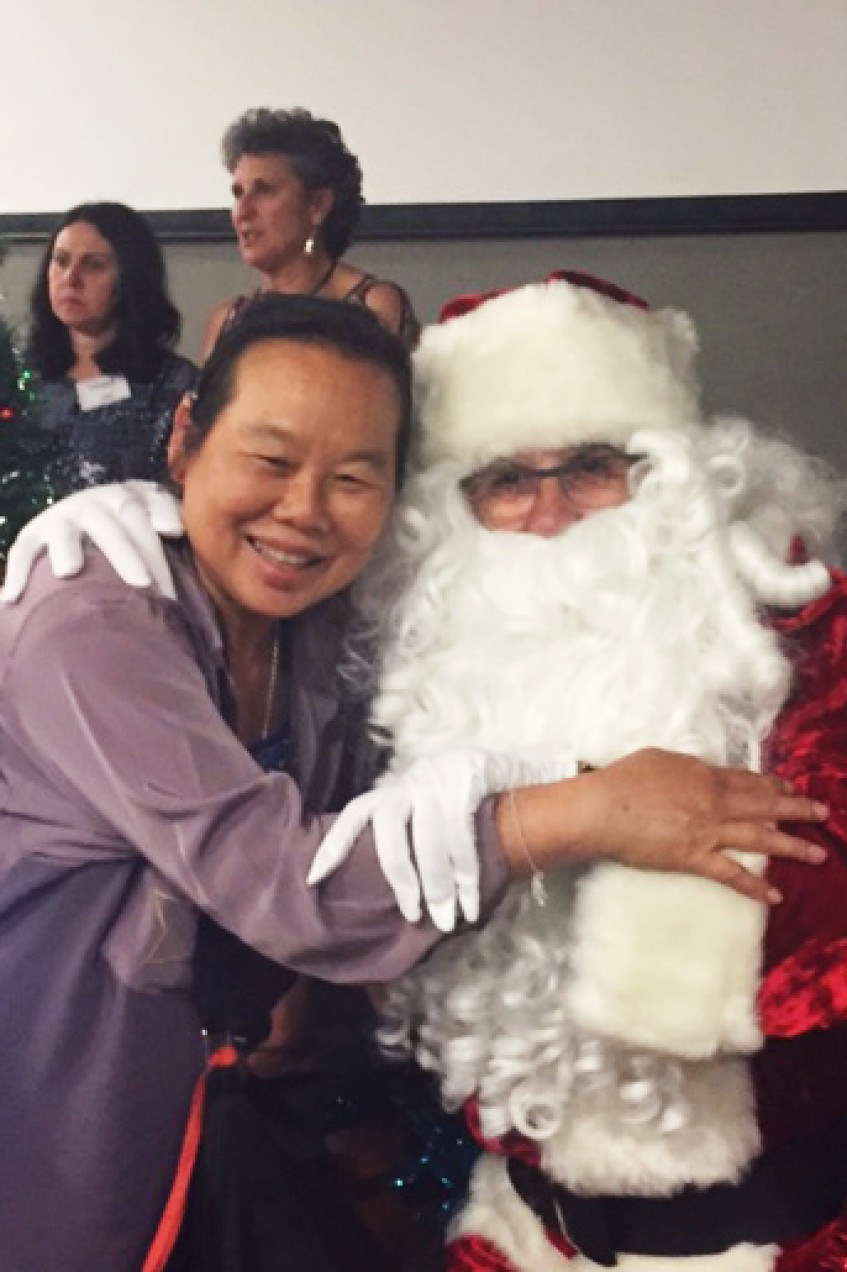 In a message sent to parishioners before the appeal weekend, Archbishop Costelloe called on members of the Perth Archdiocese to be "healers of wounds and warmers of hearts" by pointing to the remarkable work being carried out by The Shopfront.
"The Shopfront is at the front line of reaching out to people in need …providing love, hope, compassion and practical assistance. The Shopfront's work demonstrates how, through your support, we are healing the wounds and warming the hearts of thousands of Western Australians who reach out to us for help," the Archbishop wrote.
Some the services offered by The Shopfront which those in need can expect to find are: a mobile GP one day each week, a mental health worker one day a week, a Centrelink representative, a representative from the Saint Vincent De Paul Society every day, as well as help with general necessities such as haircuts, showers and laundry, emergency housing, food, toiletries, blankets, swags and clothing.
To find out more about The Shopfront, please visit www.shopfrontwa.org.au
To support The Shopfront and other LifeLink agencies, please visit www.lfelink.com.au