Melkites welcome new Syrian refugee families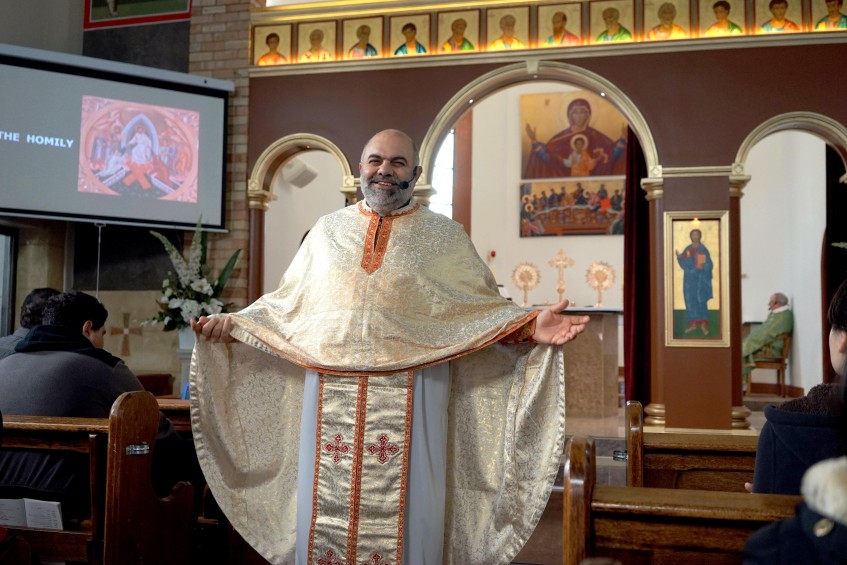 Parish Priest Father Elias Kilzi concelebrated a Melkite Rite Catholic Mass on Sunday, 21 August with North Beach Parish Priest Fr Richard Smith to welcome recently arrived Syrian refugee families. Photo: Supplied

Newly arrived Syrian refugee families had the opportunity to meet and network with members of the Perth Archdiocese on Sunday, 21 August, by participating in a Melkite Rite Catholic Mass, a shared meal and different social activities.
Celebrated at Our Lady of the Annunciation in Mount Lawley by Parish Priest Father Elias Kilzi and North Beach Parish Priest Fr Richard Smith, the Mass saw the Syrian families come together in prayer with Perth's Melkite Catholic community, members of the Focolare movement and the Chinese Catholic Community.
Speaking exclusively to The eRecord, Fr Kilzi said the spirit of communion and hospitality was made even stronger by efforts of the two priests to say the Mass speaking Arabic and English.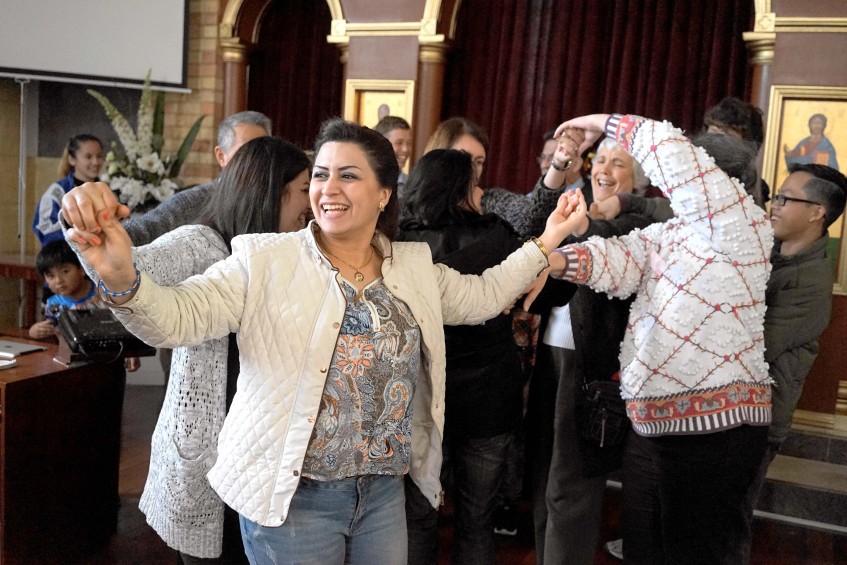 Various activities, including dancing, were organised to foster a sense of unity and a spirit of communion among all participants. Photo: Supplied
During the lunch which followed, families mingled with others, often attempting to overcome the language barrier using humour to communicate and engage with their interlocutors.
A nod to the vibrant multiculturalism present within Australia's Catholic community, the Mass was followed by an abundant Aussie barbeque and various cuisine specialities from each guest's country of origin.
With the help of a good and engaging translator, both adults and children joined in to the organised activities and were happy to dance and play different games together.
Entertaining options for younger children were also made available as colouring and face painting tables were stationed in various parts of the venue.
Organiser Lawrence Lo said he was pleased to see such a strong sense of unity at both the Mass and social gathering.
As a first-time attendee at a Melkite Rite Mass, he said he was surprised to feel such a strong family atmosphere.
The special event was the result of an initiative led by Fr Kilzi that stemmed from the Pilgrimage for Unity – a pilgrimage march organised by the Council of Churches of Western Australia during the Week of Prayer for Christian Unity, this year held from 9 to 15 May.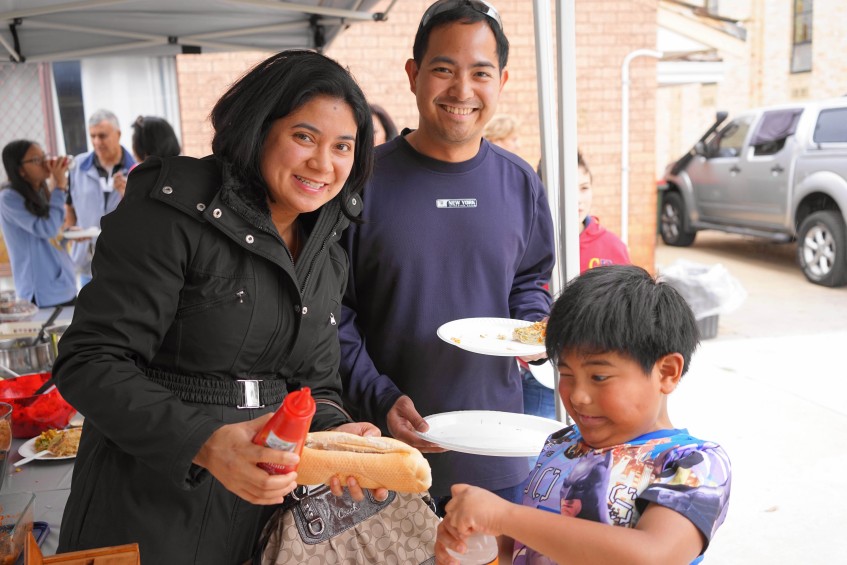 Farrah and Joseph Imperial, from Applecross, take part in the barbeque held after Mass to welcome Syrian refugee families at Our Lady of the Annunciation in Mount Lawley with their son, Joaquin. Photo: Supplied
The pilgrimage encouraged faithful from different denominations to visit and worship together in various Churches of the inner city of Perth.
This year, Fr Kilzi made all participants feel welcome at Our Lady of the Annunciation Melkite Catholic Church in Mount Lawley and invited them to visit again to meet people in his congregation that have recently been welcoming Syrian refugee families.
Fr Kilzi and the parishioners at Our Lady of the Annunciation Melkite Catholic Church have helped 16 Syrian refugee families since April this year.
For more information and/or to assist the newly arrived families (eg practising English in daily conversations, giving them a lift to medical appointments, etc.) please contact Tia Hattar on 0424 700 246 or via email at tiahattar@gmail.com.