Illuminations concert shines light on local talent and acts of mercy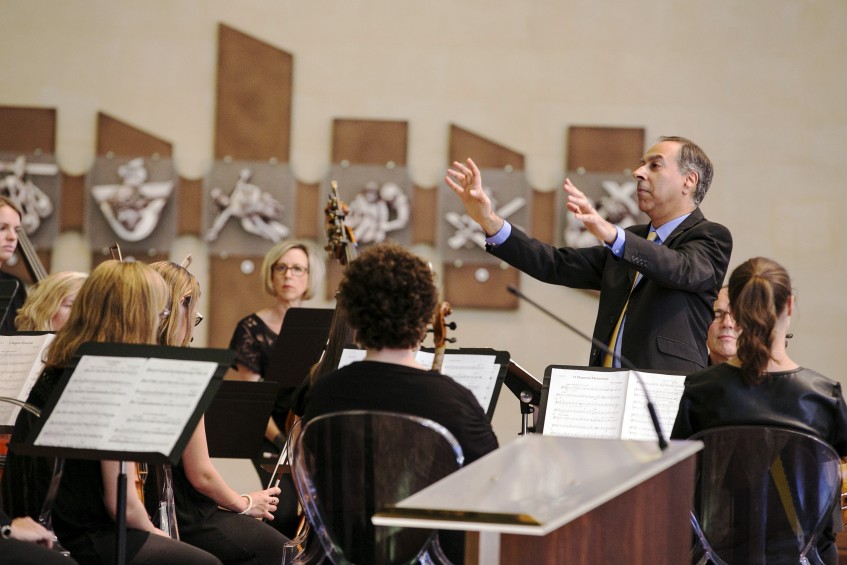 Internationally acclaimed conductor, Jangoo Chapkhana conducts the Lux et Vertas and Camerata 1685 at MercyCare's Illumination Concert. Photo: Supplied
By Daniele Foti-Cuzzola
As the Year of Mercy came to a close on the Feast of Christ the King, MercyCare celebrated the end of the Jubilee Year with a world class concert that aimed to shine a light on acts of mercy within the community.
Illuminations, as the concert was titled, saw hundreds of music aficionados take advantage of a rare chance to witness high-calibre performances from chorale group Lux et Veritas and chamber orchestra Camerata 1685.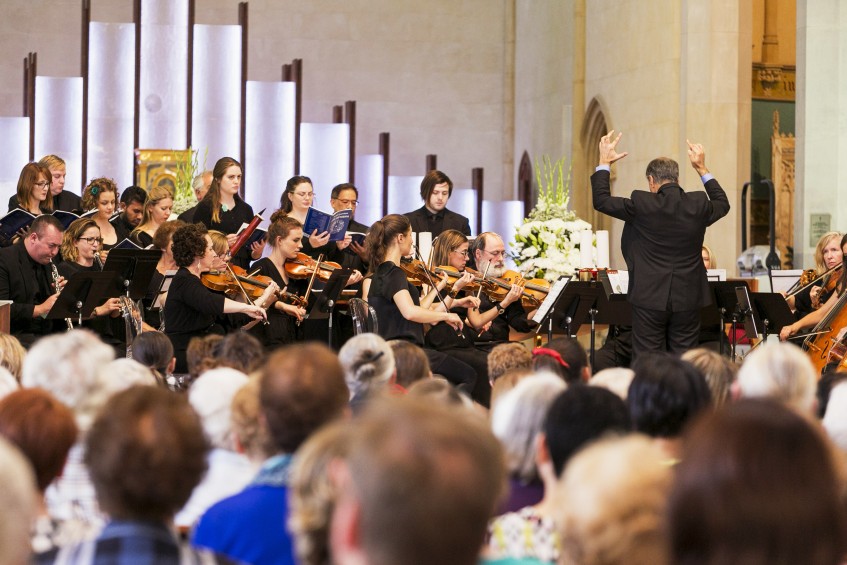 The stunning setting of St Mary's Cathedral gave an extra element of beauty to an already mesmerising musical and visual experience.
Attendees were moved by the stunning vocals from Lux et Veritas and were then treated to an equally mesmerising performance from Camerata 1685, which features the crème de la crème of Western Australia's professional musicians.
Internationally acclaimed Jangoo Chapkhana was the conductor for the evening.
A graduate from the highly prestigious Peter the Great Academy of Music, Chapkhana captivated the audience with his compelling interpretations of the sacred repertoire and his precise conducting style.
Currently the Director of Music at Trinity Uniting Church, where he has held the baton for over 10 years, Chapkhana completed his postgraduate conducting studies in Florence and St Petersburg and has toured around the world as an organist, performing in venues such as Westminster Abbey, the Washington National Cathedral and New York's St Mary The Virgin.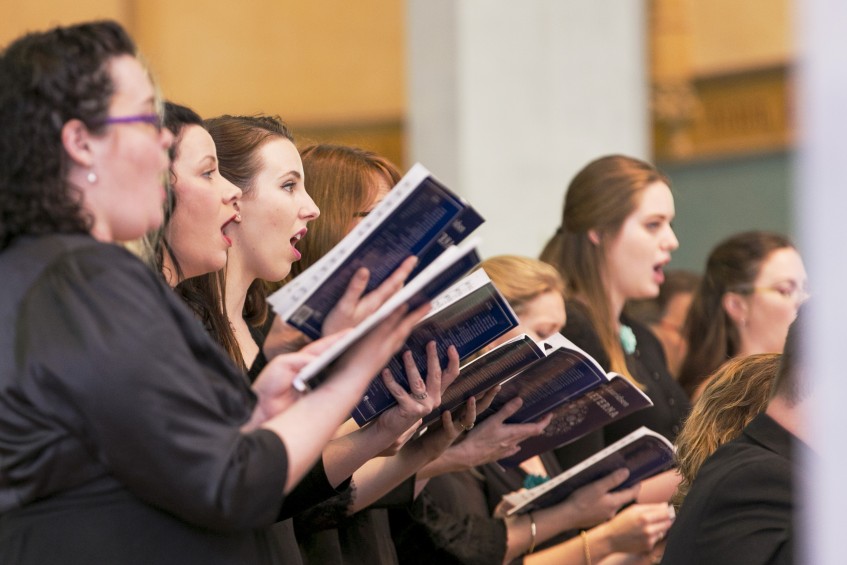 Despite his hectic schedule, which includes upcoming organ recitals in New York City, Como and Dusseldorf, Chapkhana has managed to find the time to be the founder and artistic director of both Lux et Veritas and Camerata 1685. Both groups were established in Perth in 2013.
After the concert, guests were invited to view a photographic exhibition which showcased some of the ground-breaking initiatives and programs taking place within a number of Perth's Catholic schools, including Aranmore Catholic College, Mercedes College, Santa Maria College and St Brigid's College.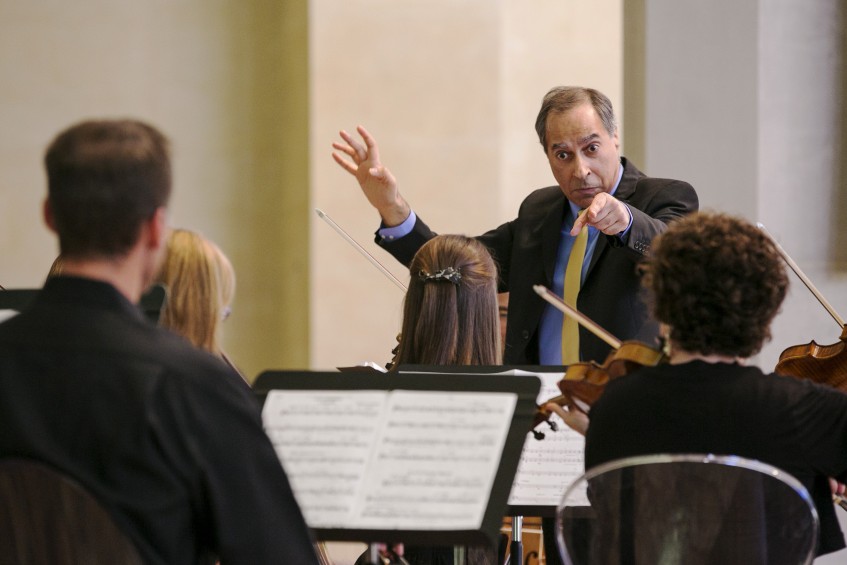 One such program is Santa Maria's annual Cambodia Immersion Program, which sees Year 11 and 12 students travelling to Cambodia to learn about the country's history and culture, while taking on tasks within the local communities.
Aranmore College's New Arrivals Learning Centre also featured in the exhibition. The centre provides newly arrived children and teenagers from the ages of 11 to 17 with intensive exposure to the English language, cultural awareness and social skills that will assist them in the Australian high school system.
Both the Illuminations concert and photo exhibition were a fitting way to close the end of the Jubilee Year of Mercy, and also appropriately coincided with the 70th anniversary of the arrival of the Sisters of Mercy to Perth, who have continued to a shine a light within the Archdiocese ever since.