New liturgical worship book makes its debut in Perth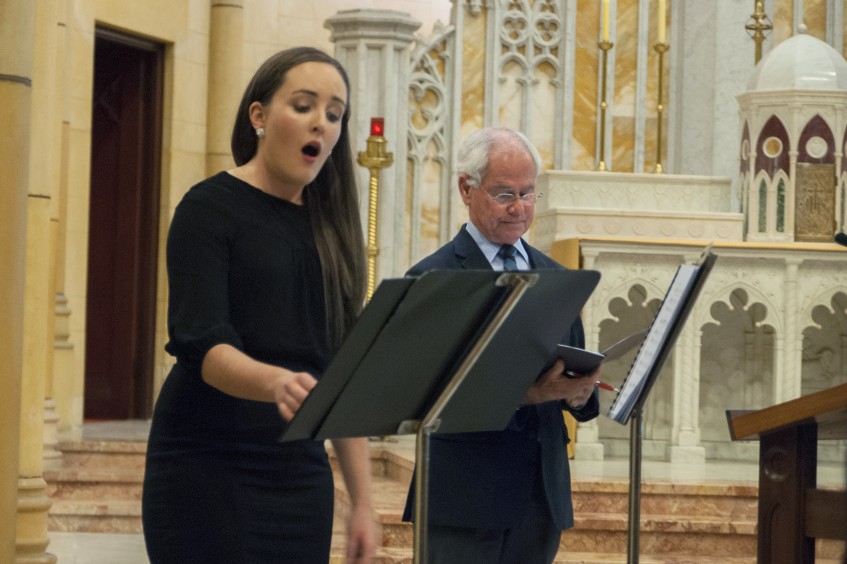 A new worship book for Australian Catholics has been launched in Perth with an evening of liturgical music at St Michael the Archangel Chapel, Leederville. Photo: Caroline Smith
By Caroline Smith
A new worship music book for Australian Catholics has been launched in Perth with an evening of liturgical music at St Michael the Archangel Chapel, Leederville.
The Catholic Worship Book II – released nationally in Melbourne earlier this year – provides Mass attendees with a collection of new and traditional songs, chants in English and Latin, Rites of the Church and Morning and Evening Prayer.
Produced by the National Liturgical Music Board, which plays an advisory role to the Bishops' Commission for Liturgy, the book is an updated edition of the first Catholic Worship Book, released in 1985.
At the Perth launch on 29 June, with former ABC journalist, Peter Kennedy, as MC, attendees were led in a number of traditional and newly composed hymns and chants by soprano, Eimear Foley, supported by members of the All Saints Parish Choir from Greenwood.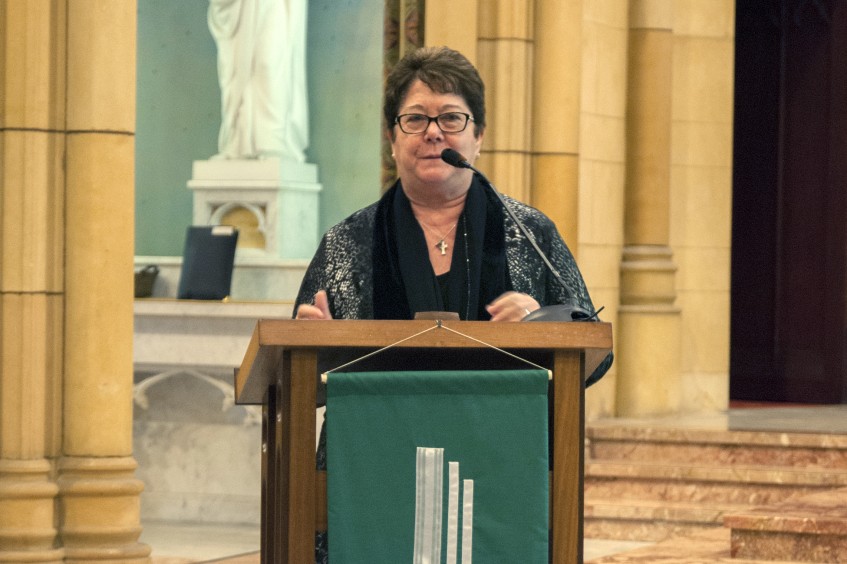 Perth Archbishop Timothy Costelloe; Archdiocesan Director of Liturgy, Sister Kerry Willison; and National Liturgical Music Board member, Jenny O'Brien, took the opportunity to speak of the book's significance and purpose.
Mrs O'Brien emphasised that it was much more than just a 'hymn book', as it provided all the details required for the celebration of Mass.

"Catholic Worship Book II contains not only hymns but Mass settings, responses, antiphons, litanies, chants – everything that would be needed to celebrate all the Church's liturgical rites," she said.
"This includes the Mass, all the sacraments – Baptism, Confirmation, First Communion, Reconciliation, Wedding, Ordination, Anointing of the Sick – and all the rituals connected with the Christian Initiation of Adults.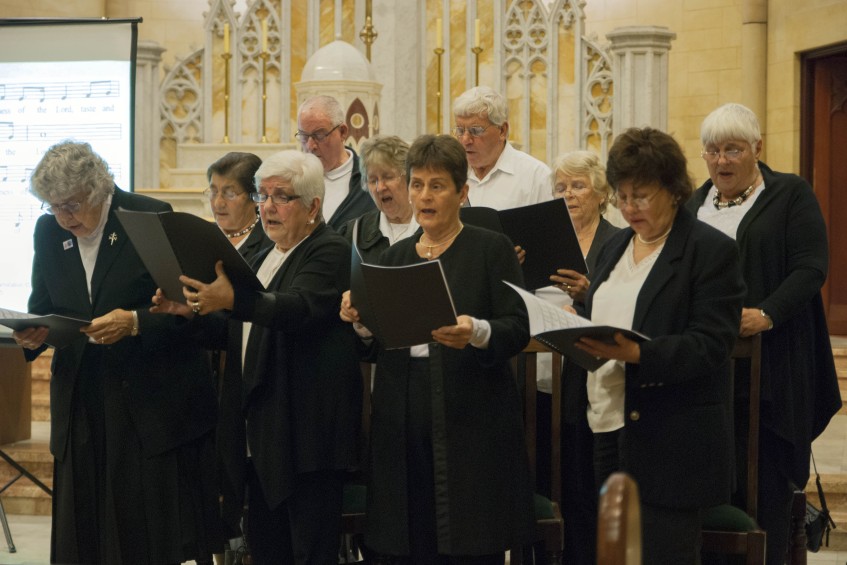 "There is also a section that includes music for the Liturgy of the Hours. So you can see that this is a very comprehensive resource."
A special feature of the launch was the singing of a hymn from the new resource in three different languages, with St Mary's Cathedral Assistant Parish Priest, Fr Michael Quynh Do, singing in Vietnamese. The hymn was also sung in English and Italian.
Mrs O'Brien explained that, in developing the new text, the National Liturgical Music Board worked hard to make sure it included new songs, including several composed by Australian musicians.
"More than one in four of the items in the resource are by Australian composers, the majority of whom come from New South Wales and Victoria, but, happily, Queensland, Western Australia, South Australia and Tasmania are also represented," she said.
"There are a number of the well-known compositions by the renowned duo: poet, James McAuley, and musician, Richard Connolly, like Song of Cosmic Praise and O Jesus Crucified.
"Some of Christopher Willcock's most widely sung works are also included – such as My Peace Be Upon You Forever and Let Us Go Rejoicing, as well as his beautiful composition honouring St Mary of the Cross MacKillop, If I Could Tell the Love of God.
"Other familiar names include Frank Andersen, Brian Boniwell, Kathleen Boschetti, Michael Herry, Michael Mangan, Kevin Bates and Monica Brown, while perhaps less familiar composers include Geoffrey Cox, Bernard Kirkpatrick, Robin Mann, Erica Marshall, Paul Mason, Jennifer O'Brien, Paul Taylor and Darlene Zscech – best known for Shout to the Lord."
Also speaking at the launch were Centre for Liturgy Music Field Officer, Alessio Loiacono; music consultant, Dr Chris Da Silva; and Angela Gorman, Vice President and local representative of the Australian Pastoral Musicians Network.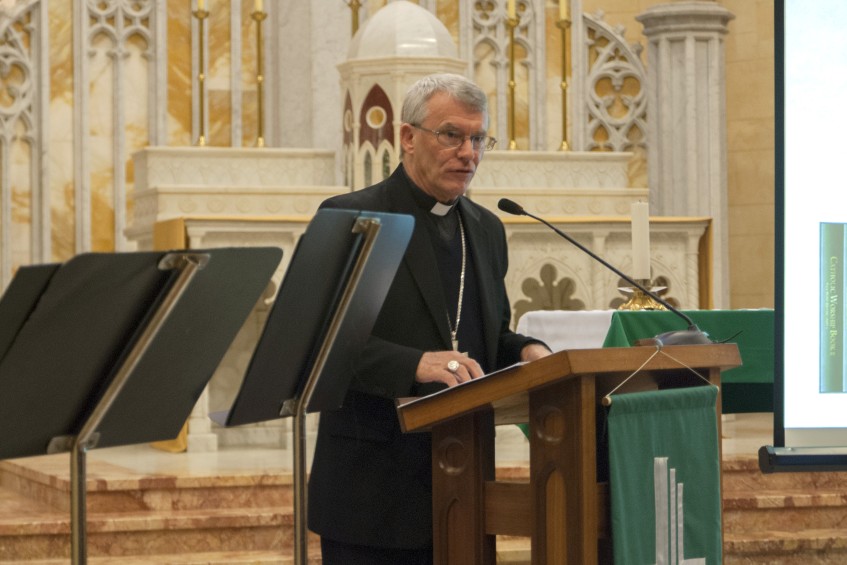 To support the release of Catholic Worship Book II, a series of two-session workshops have been organised for anyone wanting to know more about using this resource in their parish or school: these will run from July to October, and registration is essential.
Each workshop costs $10, and more information can be obtained by contacting Geraldine Schivardi at the Centre for Liturgy on 08 9207 3350, or at cfl@perthcatholic.org.au.