Marcel a force to be reckoned with on international rugby stage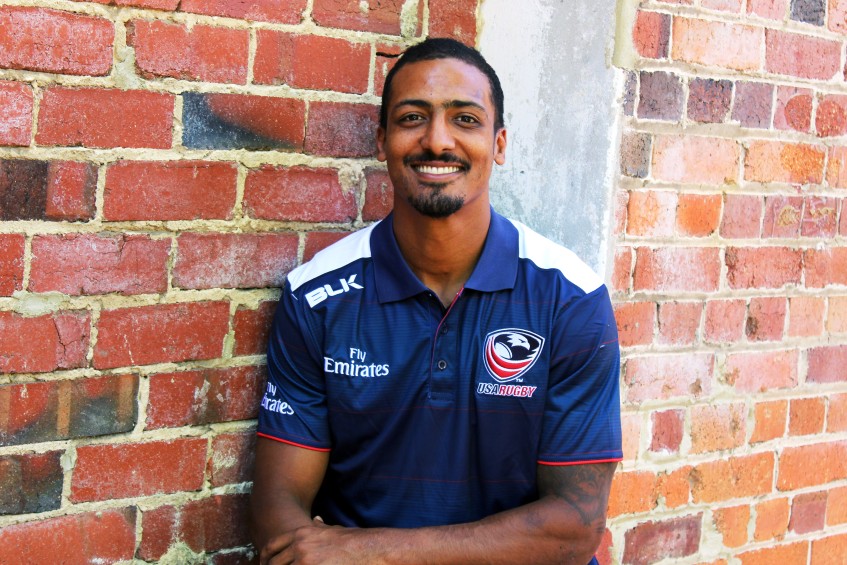 Notre Dame student Marcel Brache, recently achieved his lifelong dream to represent the USA on the international rugby stage. Photo: Supplied
Notre Dame student and Western Force centre, Marcel Brache, has achieved a lifelong dream – to represent his country on the international rugby stage.
Marcel made his international debut with the US Eagles against Tonga as part of the Autumn Internationals rugby tournament held across Europe in November 2016. Despite going down 20-17, Marcel relished the opportunity to play a sport he loves against the world's best.
"My debut game was an unbelievable experience and a really proud moment for myself and my family. It's something I will forever cherish," Marcel said.
"I hope to once again represent my country in the June Test Series in 2017, with games against Ireland, Canada and Georgia – two of which are qualifiers for the 2019 Rugby World Cup in Japan. In addition to growing in my capacity at the Force, I hope this experience will be another significant chapter in my rugby career."
After spending the first four years of his life in Los Angeles, Marcel discovered his passion for rugby in Cape Town, South Africa, where he represented his university team before taking his professional career to the next level.
He was recruited by the Western Force in 2013 and has since played 37 games and scored three tries. Upon arriving in Perth, Marcel enrolled in a Bachelor of Arts (Journalism) degree at The University of Notre Dame Australia's Fremantle Campus and is part of the University's Elite Athlete Program.
"I chose to study at Notre Dame because I have a few friends who studied at the University and they remarked on the beauty of the Campus. I didn't want to go anywhere else but Notre Dame – it is focused on the student which is important to me," Marcel said.
"I'm grateful to the University for giving me the opportunity to be a student athlete and having the ability to balance my sporting profession and student life; now more than ever you need that balance. To all who have helped me excel in the classroom and on the sporting field, I say thank you!"
Max Wason, Sports Officer on Notre Dame's Fremantle Campus, congratulated Marcel on his international rugby debut.
"We've watched Marcel blossom over the past few years at the Western Force and then proceed to the international level. Marcel continues to set a positive example for our students in the way he's managed to juggle his student and professional commitments," Max said.
Notre Dame's Elite Athlete Program enables our sporting stars to achieve their sport and life goals through combining learning, work and professional performance. Visit nd.edu.au/eliteathletefor more information.