Archdiocesan Plan bearing fruit of implementation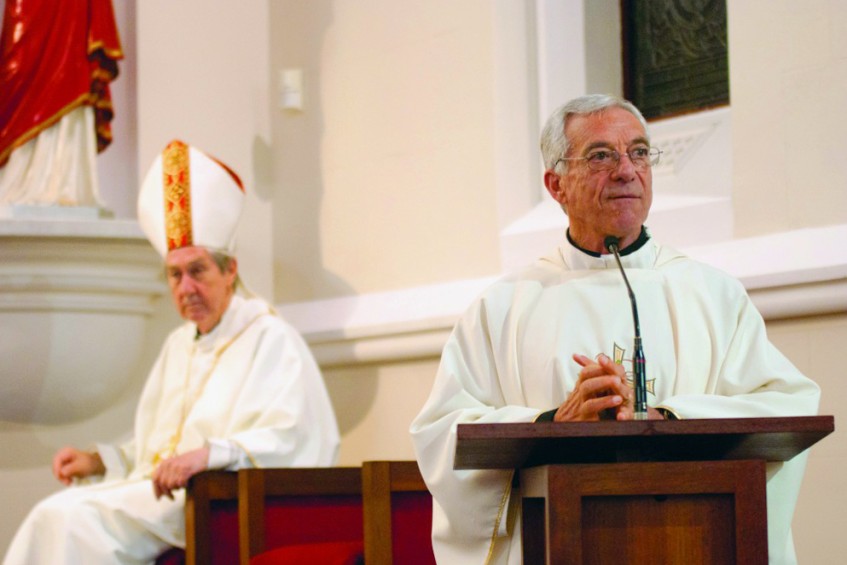 Since his ordination 40 years ago, former Highgate Parish Priest Fr Peter Bianchini has had a passion for the ongoing formation of clergy. Photo: The Record
The first of many prospective new fruits of the Archdiocesan Plan is starting to appear with the implementation phase now well underway.
At a recent meeting of the Executive Implementation Group, reporting included a continued commitment to effective communications through the Record and e-Record plus a strategic focus on Parish Renewal.
CEO-Administration, Greg Russo said that while implementation across all areas of the plan is a time consuming process, it is also a gratifying one because change and re-development encourages and builds team work, constructive dialogue and strong support for achieving the tasks at hand.
"In implementing the Plan, it is important to remember we, as an Archdiocese, are working towards growing closer to Christ," Mr Russo said.
"This Plan is a process that has the announcement of the Gospel as its number one priority and we are doing our best to work together with all the respective parties so that all growth and change is understood," he said.
Implementation groups are now starting to take shape, with membership and priorities for 2017 in the final stages of being established.
Vicars for the prospective areas are now meeting on a regular basis to oversee development of the plan and to ensure positive collaboration across all the priority areas.
Vicar for Clergy, Father Brian McKenna, said he is pleased with the progress of tasks in Support for Clergy.
One of these tasks includes revising the Board of Clergy, Life and Ministry Constitution, creating a stronger and clearer mandate, which will enable the Board to take more responsibility in the formation of the Clergy.
Former Highgate Parish Priest, Fr Peter Bianchini, has been appointed as the Director of Clergy Formation.
Fr Bianchini will work with Fr McKenna to develop the new Board and mandate, with a number of clergy, religious and lay men and women having now accepted the invitation to assist in this project.
"Another action of the Plan is to have an annual Mass and Lunch for the Retired Priests of the Archdiocese with the Archbishop," Fr McKenna explained.
"This event was held on 29 November and was a great start in giving our retired clergy an opportunity to come together and celebrate their mission, past, present and future," Fr McKenna said.