2016 ARCHBISHOP'S CHRISTMAS APPEAL FOR LifeLink: The privilege of growing up with a Down Syndrome sibling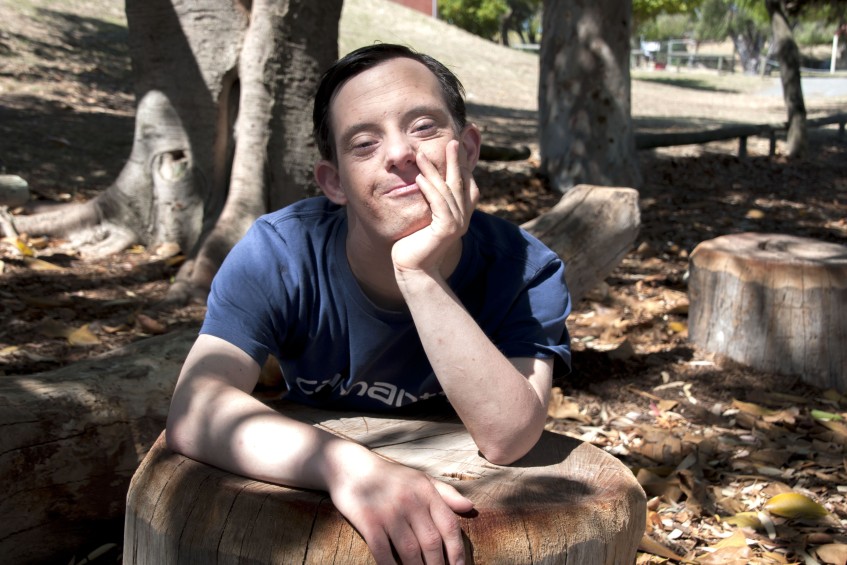 Highly self-sufficient and always eager to contribute in any way he can, Andrea enjoys both working his part-time job and being around friends and family. Photo: Marco Ceccarelli
By Marco Ceccarelli
In this special report for the 2016 Archbishop's Christmas Appeal for LifeLink, The eRecord journalist Marco Ceccarelli talks about his 25-year-old brother Andrea who has Down Syndrome and the impact of the support he has received from Identitywa, an Archdiocesan agency supported by LifeLink.
I have often been asked what it has been like to grow up with a brother who has Down Syndrome, a congenital disorder arising from a chromosome defect.
Admittedly, the question promptly evokes a cheeky smile as I think back on the endless memories I share with Andrea, who turned 25 this year, and dwell on the times he made me laugh (sometimes to tears), cry, have fun, become worried, be carefree, and, most importantly, the way he helped me grow into the person I am today.
The fifth of six children, Andrea grew up surrounded by the unconditional love of his parents and siblings and quickly learned to become the most popular person in the house through his affectionate behaviour and infectious sense of humour.
His goals would range from the simple pleasures of life such as going to the movies, eating fast food and heading out for walks, to wanting to travel (especially back to Italy, his home country), doing well at school and playing sport. Physically robust and with an enduring stamina, physical activity has always been a priority for Andrea – a quality that often left those looking after him short of breath and begging for a break.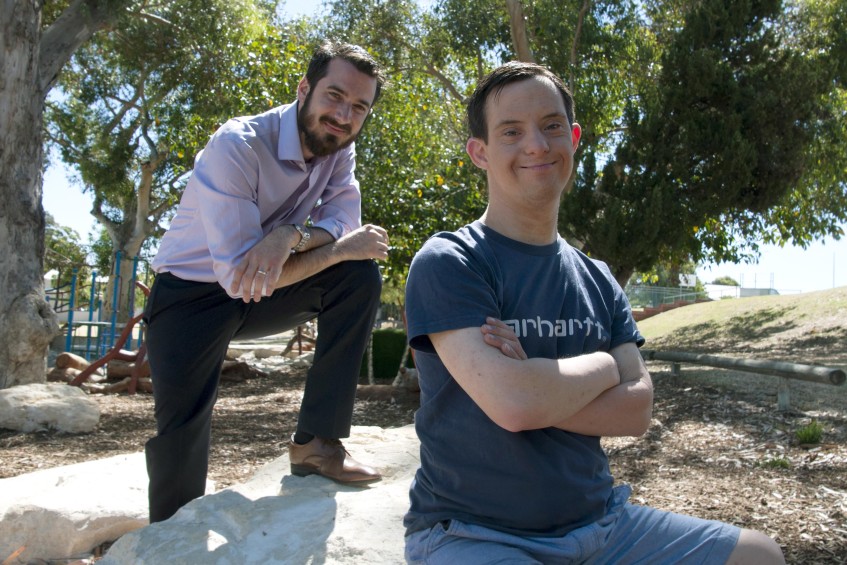 A true privilege: Andrea played a significant role throughout my adolescent years in shaping the way I see the world and others. Photo: Marco Ceccarelli
Although still making progress in terms of speech and communication and currently needing limited supervision, Andrea is highly self-sufficient and enjoys both working his part-time job and being around friends and family.
His presence around children is awe-inspiring as he brings an attentive approach combined with inextinguishable energy to the various activities and games that children like to engage in.
If there is one thing that Andrea enjoys as much as being around his family, it is spending time with Identitywa's support workers and other people involved in the organisation.
Throughout his younger years, it would not take long for Andrea's face to light up whenever a car from Identitywa pulled up on our driveway and out came a support worker to greet him.
To this day, his reaction has not changed. Whether it is only for few hours – an approach which Identitywa refers to as "having a break" – or for an entire weekend, the time Andrea spends being supported by Identitywa's staff is invaluable to him and to our family.
Activities at Identitywa are often tailored to his needs and have over time become a regular part of his life. Excursions, learning activities, playing sport, social evenings or simply spending time with people who are not part of his family greatly benefit Andrea.
Moreover, Identitywa gives our family, particularly our parents, an opportunity to do things that would otherwise not be possible.
Personally, growing up with Andrea has been a lot of things, but above all, I cannot think of a more appropriate term to describe my experience other than "privileged."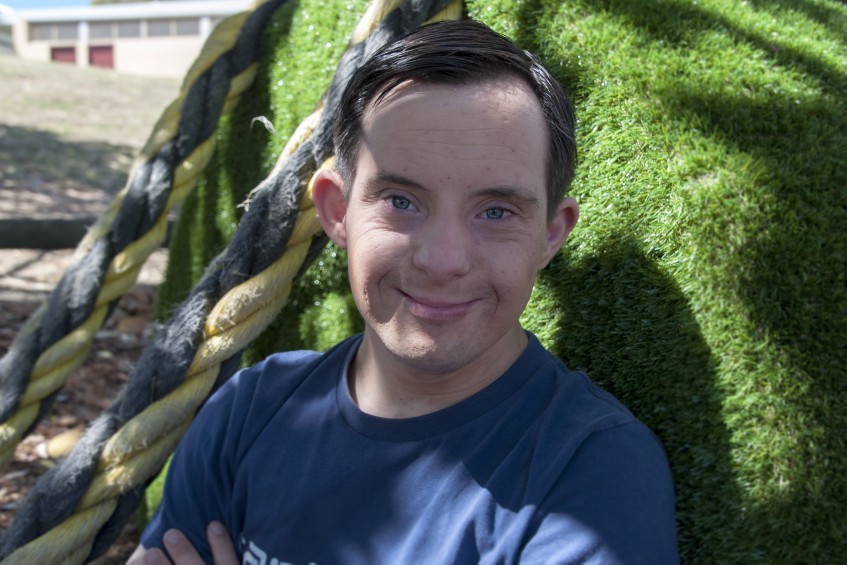 With an infectious smile a captivating sense of humour and affectionate behaviour, Andrea quickly became a loved and treasured member of our household. Photo: Marco Ceccarelli
First, I describe my experience in this way because some of the greatest childhood memories I have involve Andrea and his contagious good-spirited personality.
I can truly say that there was hardly a dull moment spent in his company and, even now, I crave the high spirits which he brings to every occasion.
Second, growing up with Andrea significantly contributed to my ability to face life's challenges with what I like to call a "trained heart", a heart that does not easily give up in front of difficulties and, often automatically, feels like going the extra mile in order to help the disadvantaged.
As counter-narrative as this may seem in a world that tends to focus on disabled people as burdens on families, Andrea played a pivotal role in my adolescent formation and my growth into adulthood.
In the more obvious sense, he helped me develop a profound respect for people with disability and for those who care for them. More generally, however, he has taught me to be tolerant and understanding of those who are different to me and to think twice about making hasty conclusions about others.
This has gone a very long way in helping me strive to become a better husband, father, brother, friend, colleague and contributing member of society.
For these reasons, of all the people that I was surrounded by growing up, Andrea has been the most important.
For these reasons, I would not change him for the world.
As a LifeLink agency supporting people with a disability and their families, Identitywa provides a number of different support services to children and adults throughout the Perth metropolitan area.
The Archbishop's Christmas Appeal for LifeLink was officially launched in parishes throughout the Archdiocese on the weekend of 19-20 November 2016.
This is the only appeal conducted in parishes each year to help support welfare delivery in the Archdiocese of Perth.
To help 'heal the wounds and warm the hearts' of people in need this Christmas, you can donate securely online at www.lifelink.com.au.