Final Ignite Live for 2016 lights up the Quarry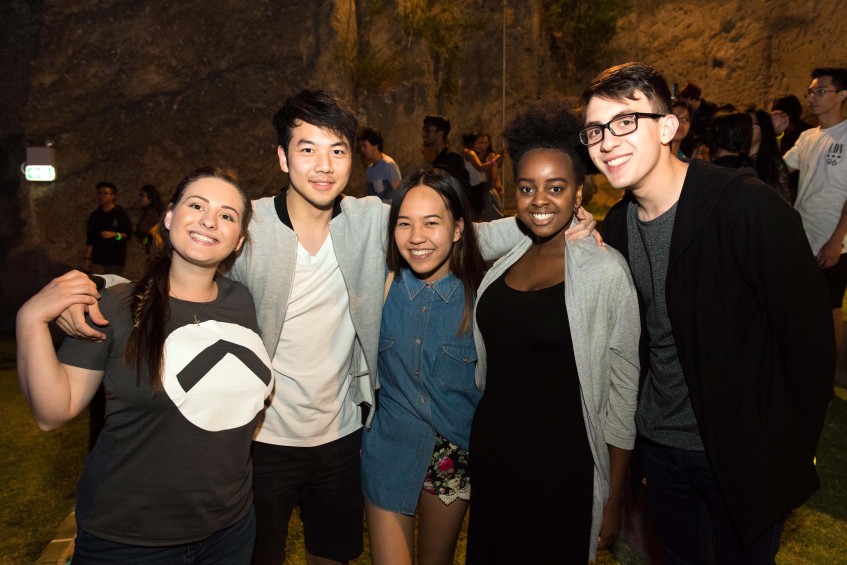 There could not have been a better way for Ignite Youth members to prepare for the advent season than with a final 2016 Ignite Live event full of music, prayer and contemplation on Friday 18 November at the Quarry Amphitheatre. Photo: Thomas Le
There could not have been a better way for Ignite Youth members to prepare for the advent season than with a final 2016 Ignite Live event full of music, prayer and contemplation.
Held on 18 November, the event was attended by more than 200 teenagers and young adults and was deemed the biggest Ignite Live event this year.
Ignite Live focuses on presenting the Catholic faith in a modern and appealing environment, and was on this occasion held under the stars at the spectacular Quarry Amphitheatre in City Beach.
"We try and pack as much as we can into two hours" said the Coordinator of Ignite Youth Perth Ronan McGinniss.
"There is plenty of fun, loud music, lots to laugh at, as well as a clear opportunity for everyone to encounter Christ in a personal way."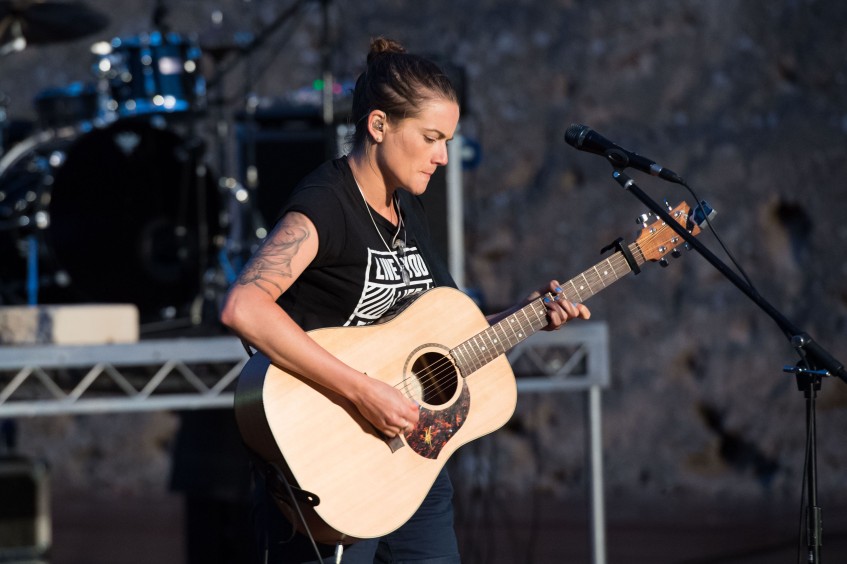 Emma Fradd entertains youth who gathered for the final Ignite Live event for 2016 on Friday 18 November at the Quarry Amphitheatre. Photo: Thomas Le
Before the main event commenced, the crowd was entertained by singer-songwriter, Emma Fradd from NET Ministries, who travelled to Perth from Brisbane especially for the occasion.
As the sun lowered behind the Quarry walls and the concert lighting took over, the Ignite Perth band opened the official program with a number of energetic praise and worship songs.
The atmosphere was then kept alive by MCs Giorgia Vecchio and Clarence Goh who entertained the crowd with a hilarious lip sync battle which saw them comically perform their own impressions of a series of popular songs.
The main speaker of the night, Lloyd Reidy, who is a religious education teacher and parish music coordinator in Northam, shared the story of his faith journey, focusing on the importance of remaining steadfast in faith during times of struggle and questioning.
Participants were also given the opportunity to engage in prayer and, if they wanted, see one of the five priests who attended the event for Reconciliation.
When the main program concluded , DJ Paul Scarvaci entertained the energetic crowd for another hour whilst they enjoyed activities such as sumo suit wrestling, giant beach balls and mega jenga.
"We are planning to hold six Ignite Live nights in 2017" Mr McGinniss said.
"Our goal is to make these events as attractive as we can to young people, especially those who don't regularly participate in the Church. Coming to an impressive venue like the Quarry helps create the ideal atmosphere, and we will look to utilise more venues like this in the future. We are committed to making these events a valuable resource within the Archdiocese."
For more information on Ignite Youth Perth, and Ignite Live events for 2017, please visit www.igniteyouth.com/perth.