Parents encouraged to empower children with new protective behaviours workshops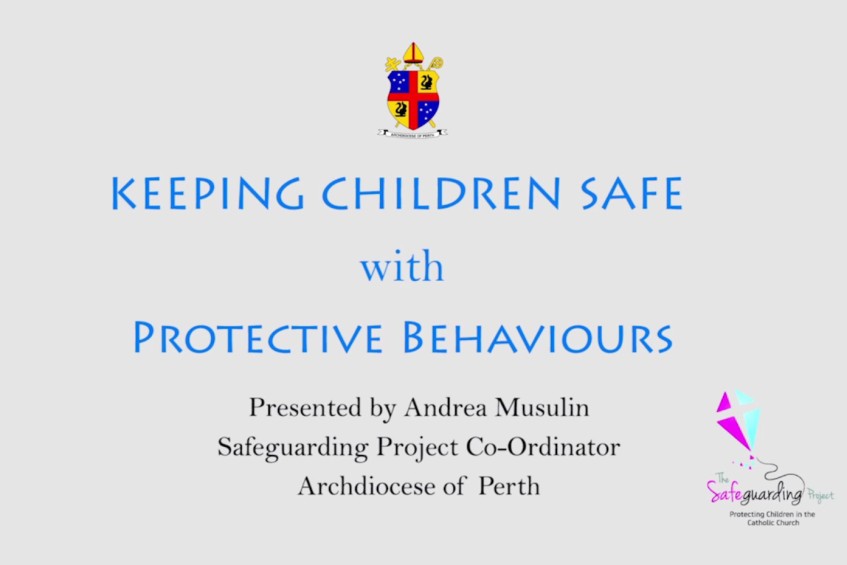 Parents are being encouraged to empower their children in learning about their own protection and safety in a series of free workshops and a new video. Image: Sourced
To watch the video, Click Here
By Rachel Curry
Parents are being encouraged to empower their children to learn about their own protection and safety in a series of free workshops and a new video.
Hosted by the Archdiocesan Safeguarding Office, in partnership with Protective Behaviours WA, the two-hour workshops are being held in eight different parishes between Monday 5 September and Friday 9 September.
The workshops are part of the Archdiocese's Safeguarding Project, which began in 2014 and aims to implement the National 12 Standards for a Child Safe Organisation, under the leadership of Safeguarding Project Coordinator Andrea Musulin. One of the 12 standards was 'Empowering children and young people', which is the focus of the Protective Behaviours Workshops.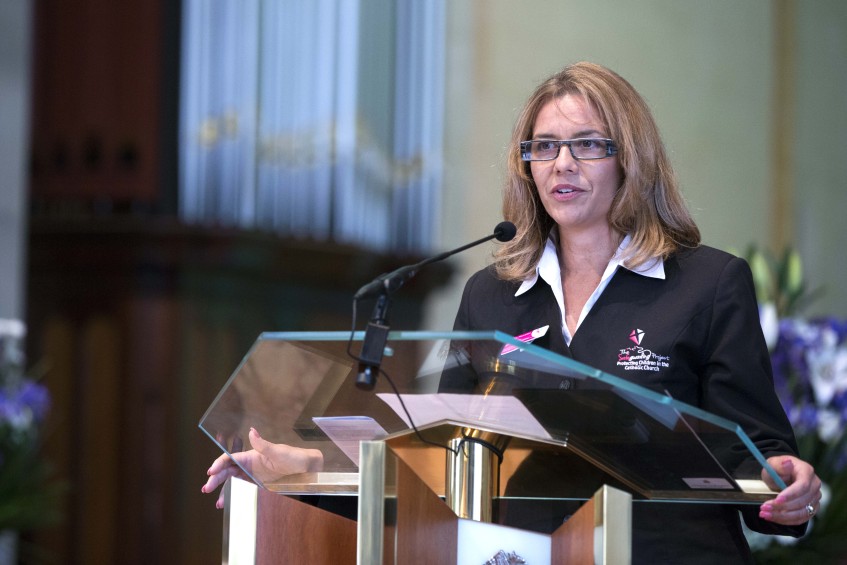 Archdiocesan Safeguarding Project Co-ordinator Andrea Musulin at the launch of the Safeguarding Project in 2015. Photo: Ron Tan
Mrs Musulin explained the importance of Protective Behaviours to The eRecord and in a new video released this week.
"While adults are responsible for the protection and safety of children and always will be, it is important that we educate children, and in doing so, provide them with strategies and skills that in turn may assist in the prevention of child sexual offences occurring," Ms Musulin said.
"Protective Behaviours education also aims to empower children and young people with strategies and skills that may assist them to disclose abuse, if and when it was to occur."
Mrs Musulin, a police officer with almost 30 years' experience specialising in child protection, added that the Safeguarding Project was using the 'train to train' model to gain a wider reach to the target audience.
"The program is a life skills program and as such, it is important that we build capacity within the Perth Catholic Archdiocese," she said.
"To do that, we also need to provide parents and families with the skills and knowledge so that they in turn will be able to teach and support their children during their childhood years. Then hopefully the children will remember the skills and pass them onto their own children."
When teaching Protective Behaviours to children, Mrs Musulin likens the process to filling a child's "basket of knowledge" on the subject of personal safety, and for older children, sexual matters.
Children have baskets of knowledge on a vast array of subjects, she said, and these baskets become full through formal and informal education and/or childhood development.
"For example, a six-year-old child's basket of knowledge on stealing will be filled with information they have received from parents, relatives, friends, school, police and Church teachings.
"The child knows the behaviour is wrong and would result in negative consequences; therefore, when asked to steal something, they can draw on their basket of knowledge and refuse to participate.
"However, for the majority of six-year-old children, their basket of knowledge on sexual matters is empty, and kept that way deliberately by their parents.
"So when asked to play a sexual game or look at images of other children engaging in sexual activity, they have no knowledge in their basket to draw on to create a resistance," Mrs Musulin said.
"In other words, there is no knowledge that tells them that the behaviour is not OK, nor does it elude them to what may happen if they play the game."
She added that the sex offender was often known and trusted by the child, which helped ease any anxieties the child might have about the behaviour.
"My experience tells me most young children are willing participants in the instance," she said.
While many parents struggle with how and when to give their children sex education, Mrs Musulin said it was now recognised that broaching the subject in children's early years helps them form appropriate spiritual and emotional attitudes towards sex as they develop.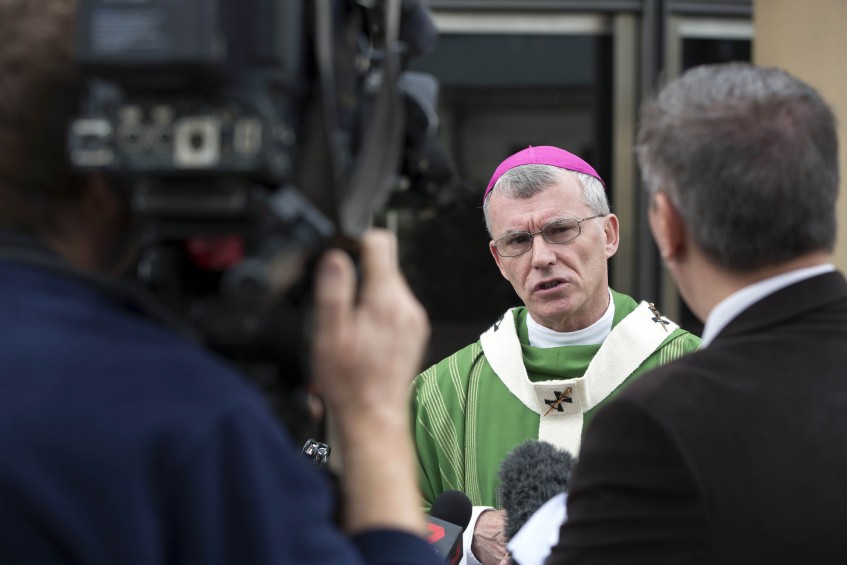 Archbishop Timothy Costelloe speaks to media outside St Mary's Cathedral at the launch of the Archdiocesan Safeguarding Project in 2015. Photo: Ron Tan
Furthermore, parents cannot be with their children 100 per cent of the time and it is very difficult to identify a sex offender.
Therefore, it is important to empower children to protect themselves.
"Child sex offenders have been quoted as saying they love it when parents don't teach their children about sexual matters, because it's harder to trick a child that knows what you're up to," she said.
"Knowledge is power and providing what is taught to children is age and developmentally appropriate, then parents should be talking about sexual matters with their children, in line with Gospel teachings. This goes for adolescents as well."
There is no fool-proof system to ensure a child's safety, Mrs Musulin concluded, but teaching children programs such as Protective Behaviours can increase it.
To register for a free workshop, Click Here. Registration closes on Thursday, 1 September.