Josephite Sisters still seeing the need
YEAR OF CONSECRATED LIFE – JOSEPHITE SISTERS STILL SEEING THE NEED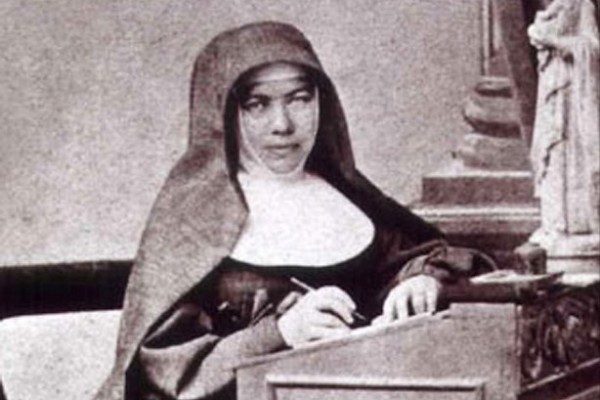 Blessed Mary MacKillop is pictured in an undated photo from the Sisters of St. Joseph of the Sacred Heart, the Australian order she co-founded. PHOTO: CNS
By Mark Reidy
The broad outreach of the Sisters of St Joseph of the Sacred Heart in Western Australia indicates that they are still being guided by one of the favourite sayings of their founder, Australia's first saint, Mary MacKillop, "There, where you are, you will find God".
There are currently 50 Sisters spread across the state, from the remote north to the south-west corner, active in a wide array of ministries, including school retreats, grief counselling, pastoral care for Aboriginal people, the running of Retreat and Spirituality Centres, hospital visitation, providing shelter for homeless women, aged care and counselling services.
Sr Maree Riddler, Director of the Mary MacKillop Spirituality Centre in South Perth, recalls the time when many of the Sisters in WA had been born in Ireland, but says that today, all but four have been born in Australia, with the exception of two who are from Ireland and another two originally from Vietnam.
"Sisters today are living in all four WA dioceses," she said, "in the Kimberley, Pilbara, Perth and Bunbury, as well as one sister in East Timor and another in Peru."
The Sisters of St Joseph's, colloquially known as Josephites or "Joeys", were founded by the now St Mary MacKillop and English priest, Father Julian Tenison Woods, in South Australia in 1866.
Fr Woods, who was of Scottish descent, was ordained in Adelaide in 1857 and sent to the parish of Penola.
In 1866, he invited Mary, who shared his passion to reach out to isolated, uneducated children, and they opened a school in a stable which soon attracted over 50 students.
It was at this time Mary dedicated her life to God and the Congregation of the Sisters of St Joseph's was founded. The Order rapidly expanded and, by 1871, there were 130 Sisters working in more than 40 schools and charitable institutions in South Australia and Queensland.
The Order spread into other states and, on the invitation of the then-Bishop Matthew Gibney of Perth, arrived in Western Australia in 1887.
In 1906, the Congregation opened a school in Southern Cross and this began a time of great expansion, spreading to New Norcia, Moora, and Perth and into the South West, Wheatbelt, Kimberley and Pilbara districts.
In 1918, Sr Julia Donnelly became the first Provincial of WA and, over the ensuing years, the Order, living out the call of Mary MacKillop, continued to respond to the needs they saw before them.
Josephite "Bushie schools" began in 1927, offering religious education to those in isolated and rural areas, and these were followed by Motor Missions in 1959, which allowed the Sisters to reach further across the state.
In 1964, the Order responded to the plea of Bishop John Jobst of Broome and headed to the Kimberley to assist with the education of local Aboriginal communities.
In 1972, the Sisters began a Motor/Air Mission to reach the remote mining towns of Karratha and Tom Price.
The sphere of influence for the Sisters has today reached an even broader scale, with some 850 Sisters involved in ministry throughout Australia, New Zealand, Ireland, Peru, East Timor, Scotland and Brazil, and incorporates a variety of works.
Sr Maree said that the range of ministries provided in Western Australia is indicative of the wider outreach and networking the Congregation now provides.
Having had personal experience teaching in rural schools, including the Kimberley, in Motor Mission work in the South West, school administration and leadership roles, Sr Maree is now involved with Catholic Education, the Emmaus Community, Christian Meditation, the Sisters' Place (shelter for homeless women), Southern Cross Aged Care facility, Youth Care, Good Grief program (for people dealing with loss and change) as well as retreats for children and young adults.
Sr Maree says she is inspired by Pope Francis' recent plea to religious women to "wake up the world" and hopes she can use his message to make a real difference in the lives of those she encounters.
"I aim to lead the student and adults I work with to the belief that they are loved by God and that they are loveable in being themselves," she said.
"I encourage them to deepen their relationship with God by prayer and good deeds."
This is the same spirit and practice embraced by St Mary MacKillop when the Order began 149 years ago.
"Never see a need without doing something about it," she said.