OBITUARY: Fra CARLO M MARCHETTI OSM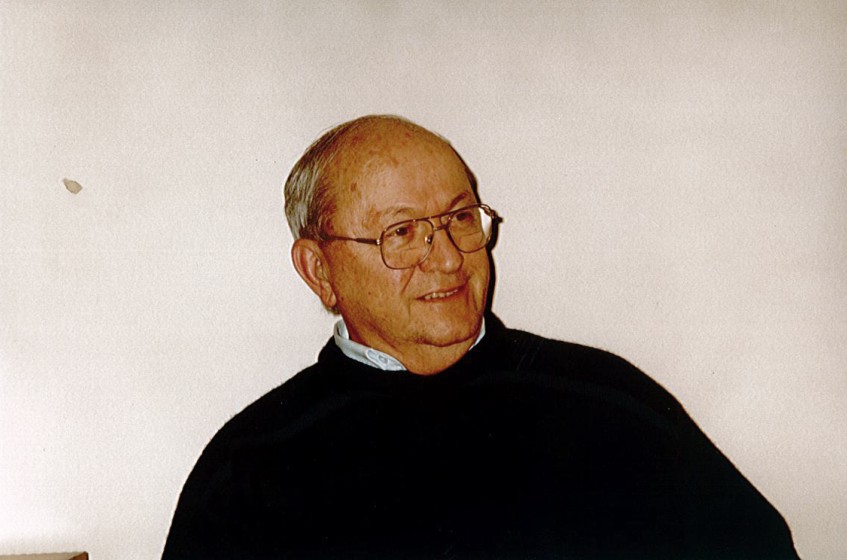 Perth Auxiliary Bishop Don Sproxton, together with Archbishop Emeritus Barry Hickey, concelebrated the funeral service, which was led by fellow Servite Fra Christopher Ross, and Servite priests, as well as the Order's Australian Superior, Fra Stephen Barker OSM, at St Anthony's Catholic Parish, Wanneroo on 17 May. PHOTO: Supplied
By Fra Christopher Ross
The Archdiocese of Perth recently said goodbye to Servite Father Carlo Marchetti, who served in and around Perth for more than 45 years.
Perth Auxiliary Bishop Don Sproxton, together with Archbishop Emeritus Barry Hickey, concelebrated the funeral service, which was led by fellow Servite Fra Christopher Ross, and Servite priests, as well as the Order's Australian Superior, Fra Stephen Barker OSM, at St Anthony's Catholic Parish, Wanneroo on 17 May.
A number of parishioners, as well as parish Ppriest Fr John Daly, were on hand to pay their respects at the funeral service, in addition to the long-established choir, before interment at the Servite plot at Pinnaroo Memorial Cemetery.
Below, Fra Christopher Ross provides some insight into the life of Fra Carlo Marchetti.
Fra Carlo Marchetti of the Friar Servants of Mary (Servites) was born in Chicago, Illinois, USA in October of 1925, which means he was in his 90th year when he died at MercyCare, Wembley on Sunday, 17 May.
Fra Carlo was a Servite, practically by birth.
He was baptised and grew up in the Servite parish of the Assumption, on the periphery of the CBD of the metropolis Chicago.
His early education was with the Cabrini Sisters and not long after their foundress, St Frances Xavier Cabrini, the first American saint, was residing there.
He entered the Servite seminary as a young man but broke off his training to serve in the US navy during World War II.
It was during this time that Fra Carlo survived a life-changing experience when the aircraft carrier on which he was serving was torpedoed.
After the war, he re-entered the Servants of Mary and was ordained in 1959.
From the beginning of his ministry, Fra Carlo had a special affinity and affection for Italian migrant families.
When invited in 1967 to come to the growing foundation of the Order in Australia, he did so with the understanding that he would principally be serving such people.
Wanneroo, with its large number of Italian families, especially in the market gardens, was a natural assignment for him.
For most of the following almost-50 years of ministry, this remained the special concern and love of his heart. He shared living and working principally with Fra Patrick Boyle and both of them remain strongly identified with that parish to this day.
The devotion to St Anthony, with its patronal Association and annual procession, remained always close to his heart.
It was hard on both of them when the Order had to relinquish the ministry of the parish back to the Archdiocese because of ageing and personnel shortage.
Fra Carlo also served for several years at St Denis Parish in Joondanna, at Servite College, Tuart Hill, and also in the Order's community and parish in Melbourne, Victoria.
But his affection for Wanneroo and its people never diminished.
When ill-health and age began to take their toll, he accepted retirement and, to the surprise of many whom he encountered, began to look forward to his eternal reward.
He spent several years in Nazareth House in Geraldton, where he was visited regularly by dear friends, and finally at MercyCare where, again, loved ones, especially from Wanneroo, could visit him.
When the time came, he was happy to go to God.
May he rest in Peace.