Salesian founder offers insight into Christ's love, says Archbishop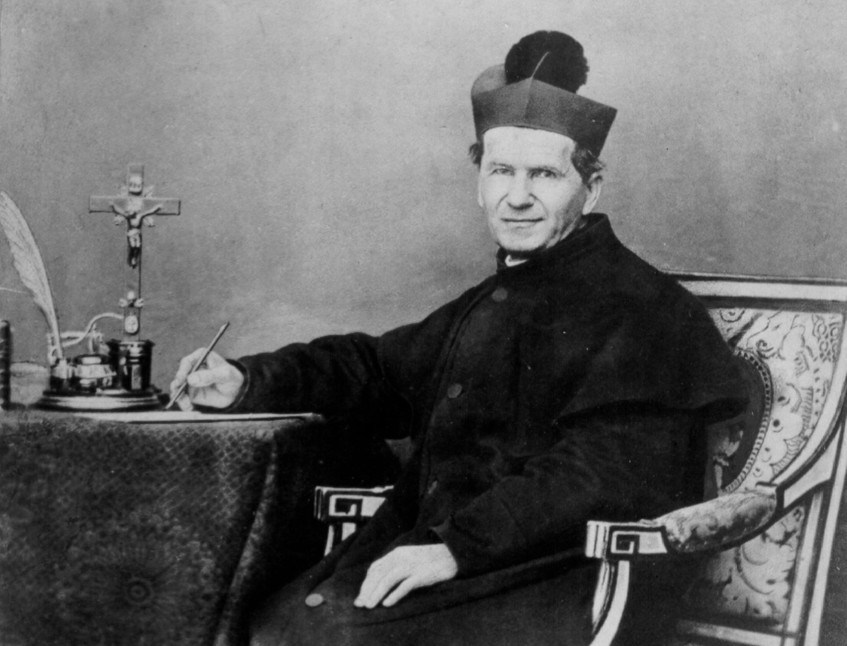 St. John Bosco, founder of the Salesian order, is seen in a historical image from the Salesian Central Archives. PHOTO: CNS/courtesy of Salesian Central Archives
By Jamie O'Brien
We have to keep trying to love, and show our love, to those who matter to us, in ways that will make sense to them rather than simply in ways that will make us feel good, said Perth Archbishop Timothy Costelloe last weekend, in celebration of the bicentennial anniversary of the birth of St John Bosco on Sunday, 16 August.
The anniversary of St John Bosco, founder of the Salesian Order, was a special occasion for the Archbishop, who is also a Salesian.
In his homily for the Mass at St Mary's Cathedral, the Archbishop re-told a few particular experiences of Don Bosco, as he was affectionately known, and how these experiences can provide meaning for our faith journey.
"Towards the end of his life, after a lifetime caring for the young, and especially those who were poor, abandoned or neglected, he had another dream.
"He was in Rome attending to some business for the Pope and, during the dream, two men who used to be boarders in his school in Turin came to him and asked him if he would like to see how things were going in Turin during his absence.
"Together, the three of them walked through the playground and, while everything seemed to be going well, Don Bosco noticed that everyone was a little more subdued than usual.
"There wasn't the same sense of fun, light-heartedness and friendliness between the boys and the Salesians.
"When Don Bosco asked his two guides why this was so, they replied that the Salesians didn't love the boys as much as they used to and for this reason the school wasn't the happy place it used to be.
"When Don Bosco protested and pointed out that the Salesians, mostly young men themselves, had given up everything in order to care for the boys, the two guides said something to Don Bosco which I think contains his secret and sums up the gift which God has given to the Church through him.
"'It is not enough to love the boys,' the two guides said. 'The boys have to know that they are loved.'"
The Archbishop went on to say that what Don Bosco really offers is a precious insight into Jesus' own way of loving.
"Jesus' love wasn't empty words, or based on some kind of predetermined formula.
"It was based on the personal situation and deep needs of each person He encountered.
He showed His love to Simon Peter in one way, to the woman who washed His feet with her tears in another, to the paralysed man in another, and to the woman caught in adultery in yet another.
St John Bosco College commemorates bicentennial birth of patron
Recently opened St John Bosco College, Piara Waters, celebrated the bicentenary birth of the college's patron saint with the first Mass in the new Assembly Space on Friday, 14 August.
Principal Kevin Sheehy said it was a delight to see members of the school community and some special guests, including Catholic Education WA Executive Director Dr Tim McDonald and Director of Religious Education, Dr Debra Sayce, in attendance.
"Our students participated beautifully in the Mass and sang their hearts out, thanks to the inspiration of Mrs Angela Crane, Mrs Vanessa Byrne and the St John Bosco College staff," Mr Sheehy said.
"Mrs Byrne wrote and dedicated the recessional hymn Heart in Heaven to the life and works of St John Bosco.
"Five student representatives from Kindergarten to Year 2 blew out the candles while Fr Kaz cut the cake and everyone present sang Happy Birthday to St John Bosco.
"It was a beautiful celebration for the bicentennial birth of our patron," he said.
A copy of the Archbishop's homily is available by Clicking Here.