Fra 'Paddy' Boyle remembered as a foundation builder of faith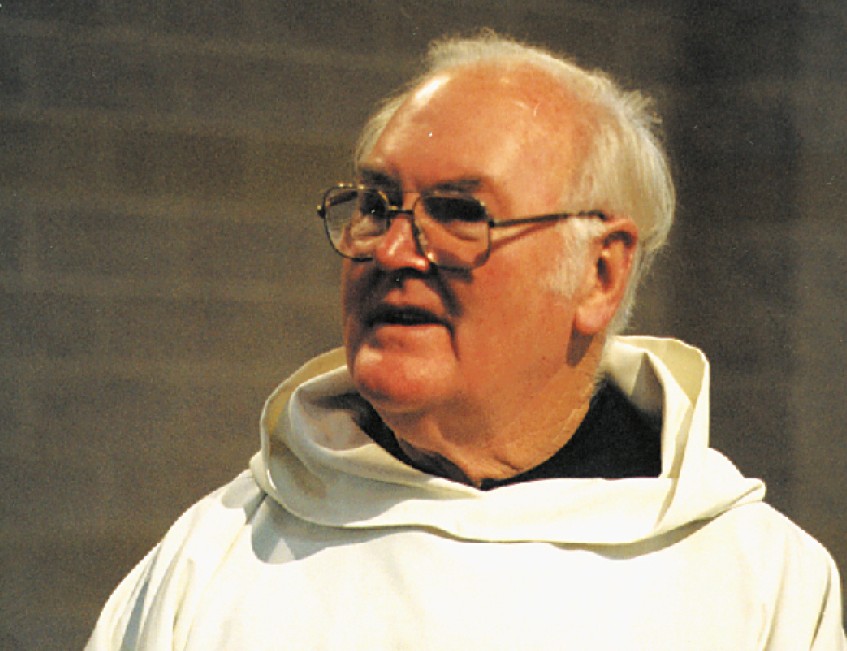 The Funeral of Fra Patrick Boyle, who passed away on 2 August, was celebrated by Fra Christopher Ross OSM as well as fellow Servite friars from across Western Australia. PHOTO: Supplied
Article courtesy Fra Christopher Ross OSM
Crowds of parishioners from across the Archdiocese gathered at St Anthony's Parish Wanneroo recently in celebration of the life of Servite Father, Fra Patrick Boyle, who was also affectionately known as Paddy.
Fra Boyle, who passed away on 2 August, suffered from Alzheimer's disease for some 13 years and had lived his last years as a resident at Catholic Homes in Castledare, Perth.
The funeral Mass was celebrated by Fra Christopher Ross OSM as well as fellow Servite friars from across Western Australia, and was attended by two of his sisters who had travelled from Ireland for the occasion, and four nieces who live in Australia.
Born on 7 March 1930 in Letterkenny, Donegal, Ireland, and entering the Servite Order in Benburb, Co Tyrone in 1949, he was among the first to be ordained to the priesthood for the Order on 8 July 1956 after its belated foundation in Ireland following World War II.
Undertaking his studies in philosophy at Benburb Priory and then, later, theology at Lake Bluff, Chicago, Illinois, he was first assigned to the Servite parish in Belen, New Mexico as assistant priest following his ordination.
In 1960, Fr Boyle was sent to the then young foundation of the Servite Order in Australia and remained here for the remainder of his vocation.
Starting in a very challenging parish set-up on the peripheries of Perth at St Anthony's Parish Wanneroo, it was here that he laboured for many years, building the community, ministering to the spiritual needs of the people.
In the early days, the Italian and Croatian market gardeners were a special care and concern but, as the area developed, he was always a stalwart supporter of the incoming residents.
It was only towards the end of his lengthy ministry did he enjoy the privilege of building the large modern church which is seen today.
Fra Boyle also served for a few years as the first Servite in the one-time parish of Our Lady of the Way in Kingsbury, Victoria as well as at St Denis' Parish Joondanna. It was here that he gave the same pastoral care which won the hearts and respect of countless families and individuals.
From 1973 to 1976, he filled the position of Vicar Provincial in a leadership role for all the Servite activities in Australia. He was also the first in a long line of Australian friars who took advantage of a post-Vatican program of renewal at the University of California, Berkeley.
If one word characterises Fra Paddy Boyle, that word is "Irish"- having grown up in the area of Ireland where the use of the Gaelic language predominated.
His humour, his taste in music and art, his approach to any and all persons, always bore the indescribable characteristics of his origins.
He will be remembered with fondness by the many persons of every race and background who crossed his path.
May he rest in peace with the Lord he served so well.