Cathedral hosts emotive and powerful art exhibition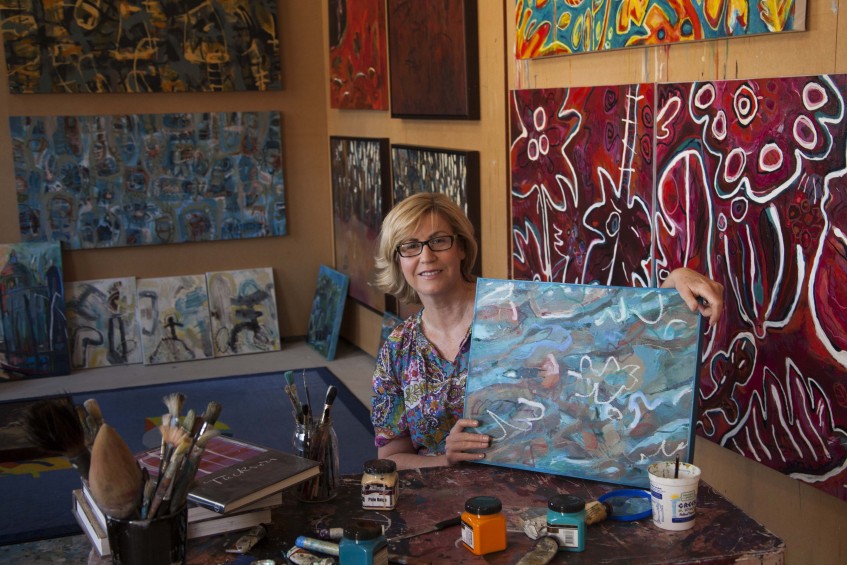 Tracy Knowles-Shelly at home in her studio with one of pieces of art that was on display at the Easter Art Exhibition. PHOTO: Jamie O'Brien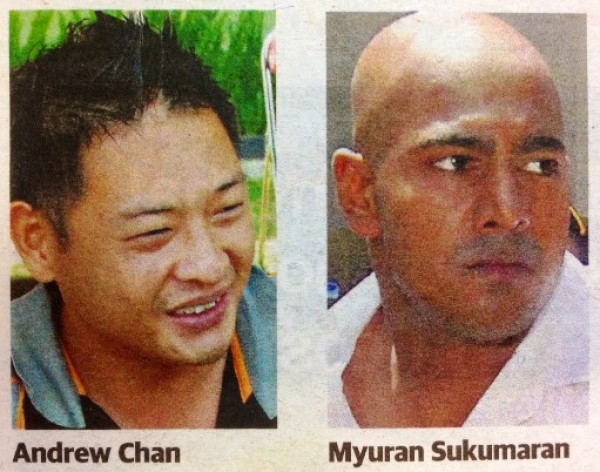 St Mary's Cathedral was this month the stage of a powerful and inspirational display of modern art and sacred icons as part of the annual Easter Art Exhibition.
The artwork was put together by three of Western Australia's finest artists, according to Emeritus Archbishop Barry Hickey.
"This Cathedral holds some of the State's best marble and stone," he told the audience during the blessing and official opening of the Art Exhibition.
"And today it holds a collection of some of the best artists we have."
The diverse range of art on display, which were all available for sale, were the works of local artists, Margaret Fane, Angela King and Tracy Knowles-Shelly.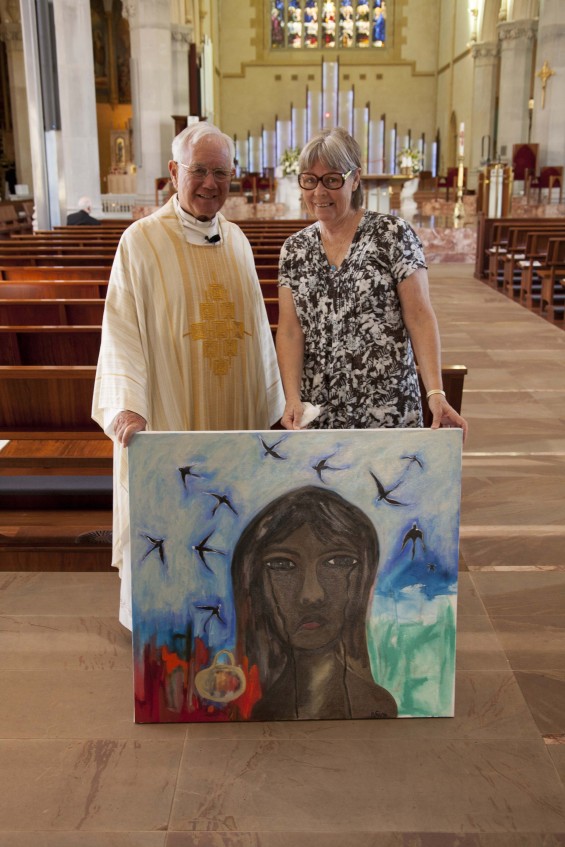 Ms Fane, who organised the event, has been annually displaying and selling her paintings for the past 10 years, with all money raised going toward the recent restoration and restructuring of the Cathedral.
This year, she invited the other two artists to join her, who both donated 30 percent of their sales to the Cathedral cause.
Ms Fane, who, along with Ms King, has been painting for 40 years, was extremely pleased with the response received by the procession of people over the two day period.
"It has been a very rewarding experience for all of us," Ms Fane shared.
"Not only because of the money raised, but also in terms of the positive feedback we received from those in attendance."
This year, Ms Fane produced an impassioned series of paintings capturing the suffering of the Aboriginal people she witnessed first-hand as she grew up in Geraldton.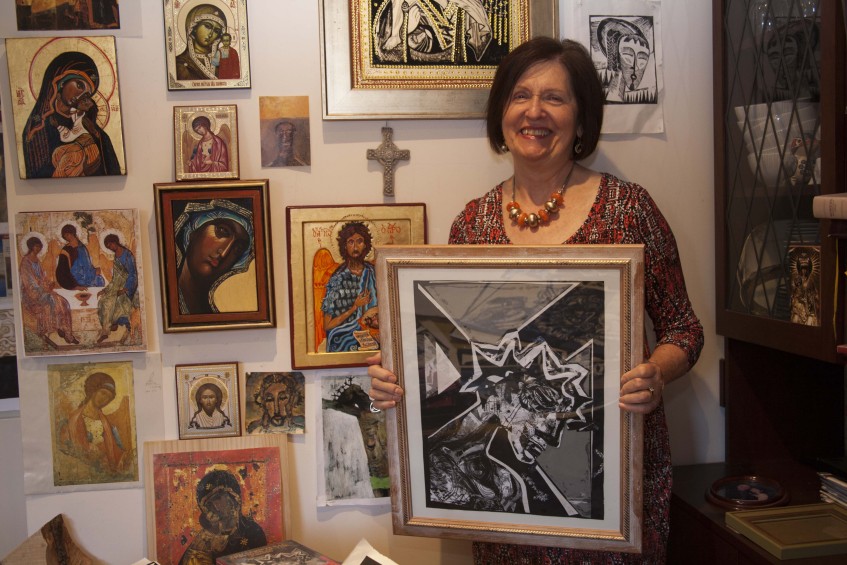 Prior to the Cathedral's restoration, Ms Fane displayed her works at local parishes, but since 2010, the Exhibition has been held at St Mary's Cathedral.
Ms King, who trained in painting in the UK and later taught at the WA Teachers' College, says that she's always had a love of icons.
"They've always been with me – maybe icons choose me," Ms King said.
"I remember buying an icon book when I was at school," she said.
Ms Fane, Ms King and Ms Knowles-Shelley have all confirmed they are planning on repeating and expanding the exhibition next year.
"We are hoping for an even bigger and better occasion," said Ms Knowles – Shelley, an emerging talent who has been painting for seven years.
"But we will be endeavoring to recapture the emotive and powerful presence of this year's display."