Cathedral Reverberates to the Singing of The Messiah
Article and Photographs by Fr R Cross Christmas came early to St Mary's Cathedral on the eve of All Saints with the singing of Handel's masterpiece The Messiah.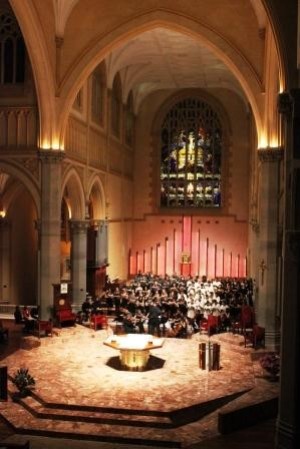 The Messiah was part of a year of masterpieces to celebrate the University of Western Australia's Centenary.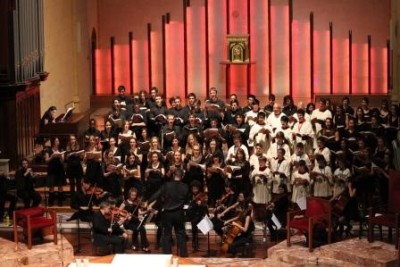 A large crowd gave rapturous applause at the conclusion of The Messiah which was sung by the University of Western Australia's Symphony Chorus, the Winthrop Singers and St Mary's Cathedral Choir, together with soloists Miriam Allen (Soprano), Sarah-Janet Brittenden (Alto), Andrew Sutherland (Tenor) and Richard Bannan (Bass).
The singers were accompanied by the UWA Chamber Orcehstra and the Cathedral Music Director and Organist Ms Jacinta Jakovcevic all under the baton of Associate Professor Nicolas Bannan.