Archbishop Announces Appointment of Archdiocesan Communications and Media Manager
Article and photo by Fr R Cross
Archbishop Timothy Costelloe SDB has made the following announcement:
I would like to formally announce the appointment of Mr James Parker as the new Communications and Media Manager for the Archdiocese of Perth.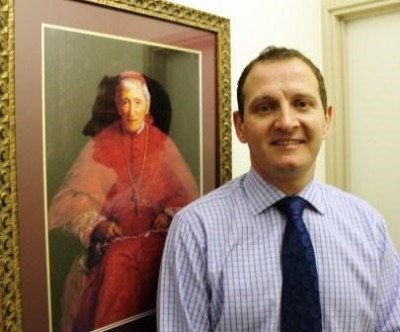 James comes to us after an extensive selection process and brings with him wide experience of working in this field in a number of dioceses in the UK, especially in the Archdiocese of Westminster.
James, who is highly recommended by the Bishops of the UK with whom he has worked, took up the position on 10 June and is presently familiarizing himself with the culture and complexities of our Archdiocese.
As he moves around the diocese introducing himself to as many people as possible, I know you will make him welcome.