LifeLink winners honoured
Article: B Spinks; Photos: Ron Tan Photographer
The winning artists and fellow guests from six Catholic schools joined Archbishop Barry James Hickey and Bishop Don Sproxton for morning tea on 3 November in the St Mary's Cathedral parish centre as part of the prize.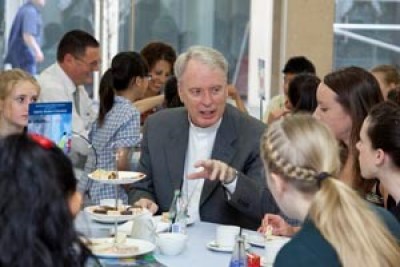 The six winning entries this year came from: Queen of the Apostles in Riverton, Brighton Catholic Primary School in Butler, Infant Jesus School in Morley, Iona Presentation College in Mosman Park, Santa Maria College in Attadale and St Vincent's in Parmelia.
Each school's winning entry was an artwork inspired by either the Archbishop's goals for LifeLink Day or the way the 13 LifeLink agencies help people in need throughout WA.

As part of the prize, each of the six winning schools also received a $1500 cash sponsorship to purchase new computing equipment, software, library resources or for some special need.

identitywa, which offers services for people with intellectual or multiple disabilities was this year's featured agency, while the theme was "We all need a lot of Love, Acceptance and Understanding … and sometimes, a little help. Show you care on LifeLink Day".
Next year, these winning entries will feature prominently on the LifeLink website – www.lifelink.com.au. Every two months one of the winning school's designs will be featured and used for the LifeLink website's new "Schools & Students Portal" and associated pages.
Through LifeLink, 31,000 people in need in WA including the homeless, the unemployed, the disadvantaged, families in crisis, abused women and children receive assistance.
The LifeLink Day 'Express Yourself' Competition was designed to encourage students and schools to learn more about the work of the Archdiocesan social service agencies.

THE 2011 WINNERS WERE...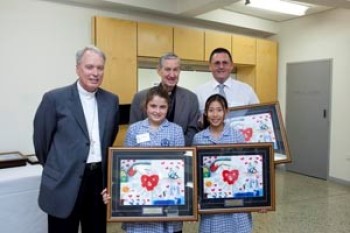 Artists: Renee Lobban & Cynthia Toh (Year 6) from Queen of Apostles School, Riverton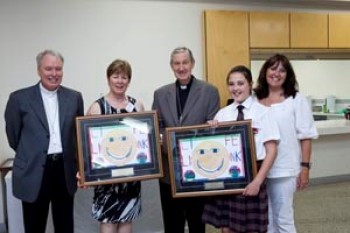 Artist: Carly Cope (Year 5) from Brighton Catholic Primary School, Butler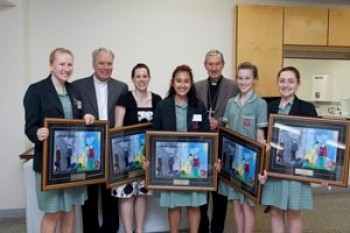 Artists: Jade Chow, Sophie Lucivero, Kathleen Sullivan & Amber Withers (Year 9) Santa Maria College, Attadale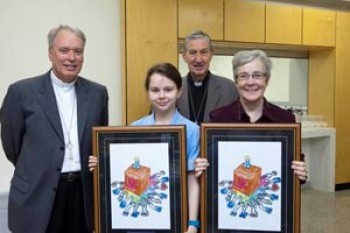 Artist: Sophie Matthews (Year 11) from Iona Presentation College, Mosman Park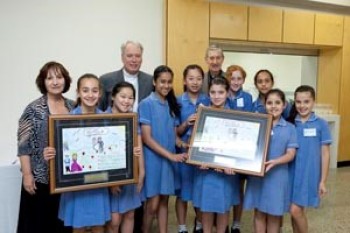 Artists: 2011 Pastoral Care Ministry (Year 6) from Infant Jesus School, Morley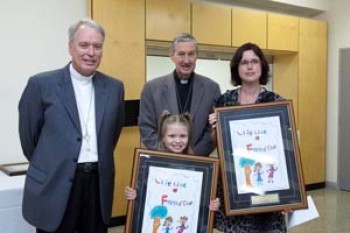 Artist: Katelyn McCormack (Year 3) from St Vincent's School, Parmelia