Death of Fr John Chokolich
It is with sadness that we announce Fr John Chokolich peacefully passed away at St John of God Hospice in Murdoch this morning, 3 June 2011, aged 94 years.
Born in 1917 and Ordained to the Priesthood in March 1941, Fr Chokolich served in several parishes of the Archdiocese and resided in Marangaroo following his retirement in 1988.
The Pontifical Requiem Mass for the repose of the soul of Fr John Chokolich will be celebrated by Archbishop Hickey and concelebrating priests at St Anthony's Church, corner of Dundebar Road and Servite Terrace, Wanneroo, on Thursday 9 June 2011 commencing at 10.00am.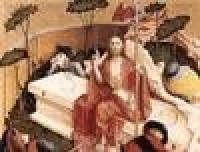 May he rest in Peace