Unite in prayer for the victims of the terrorist attacks in Paris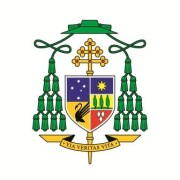 Most Rev Timothy Costelloe SDB DD
Archbishop of Perth
Archdiocese of Perth to unite in prayer for the victims of the terrorist attacks in Paris
17 November 2015
Archbishop Timothy Costelloe has asked all parish and other Catholic communities in the Archdiocese of Perth to unite in prayer for the victims of the terrorist attacks in Paris.
Writing to his clergy he said that "as the full extent of those horrors begins to emerge more clearly, and as deep concern begins to be expressed around the world concerning the implications of these attacks for all of us, I would ask that you continue to invite your people to pray for the victims and their families and friends, and also for the gift of peace and harmony which we need so much but which proves to be so elusive, both here in our own country and all around the world.
"We will soon celebrate the Solemnity of Christ the Universal King: may his kingdom come – 'a kingdom of truth and life, a kingdom of holiness and grace, a kingdom of justice, love and peace' (Preface of Christ the King)."
Archbishop Costelloe went on to say that in praying for the coming of God's kingdom of justice, love and peace, we are at the same time committing ourselves, as individuals and as communities of faith, to be signs and bearers of that kingdom not just in what we say, or pray for, but also and most particularly in the way we conduct ourselves in the face of violence, intolerance, cruelty and prejudice.
"May we prove to be," he said, "what we are all aspiring to be: a people who walk together in the footsteps of the Good Shepherd".