Daydawn Director Calls it a Day!
Article and Photos by Fr R Cross
Sr Dolores Coffey RSM was joined by Archbishop Emeritus Barry James Hickey and many friends and volunteers of the Daydawn Advocacy Centre in Perth on 31 July to recognise the direction she has given the Centre as Director since its inception in 2007 and to thank her on the occasion of her retirement.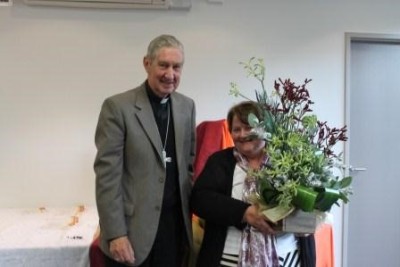 In speaking about his rationale in establishing the Daydawn Advocacy Centre, Archbishop Hickey said that he wanted to keep it free from any government or external funding sources so that it could reach out and advocate with a strong Catholic voice with and on behalf of Aboriginal people who are so often on the bottom rung of society.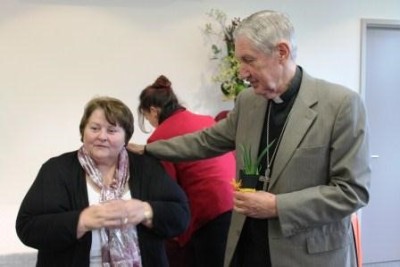 Sr Dolores will be sadly missed at Daydawn but is well-deserving of a rest after her tireless efforts on behalf of Aboriginal people as Director of Daydawn from 2007 to 2013.